13 SCANDINAVIAN TRENDS ABOUT TO TAKE THE STATES BY STORM
2015.06.18
---
Everyone deserves a little Nordic style....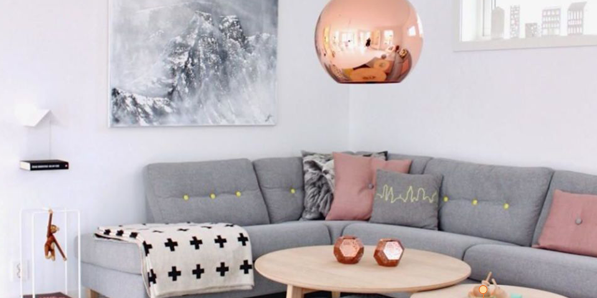 COPPER GLOBE LIGHTS
Sure, copper's caught in in America, and we're seeing it everywhere from DIY toeverywhere in the kitchen. But who couldn't love the globular copper lights common in Scandinavia? They're the perfect way to showcase this season's hottest metal.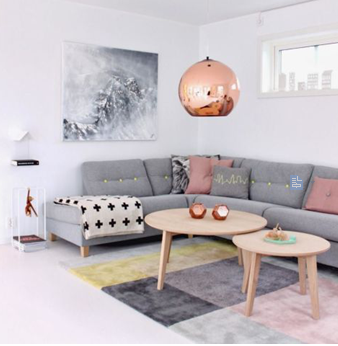 FOLDING-STYLE WOODEN CHAIRS
We're obsessed with these leather-backed wooden chairs, as seen in stylist Lotta Agaton's home at La Maison d'Anna G. They're rustic without looking over-worn — and look great with a sheepskin blanket tossed over their back.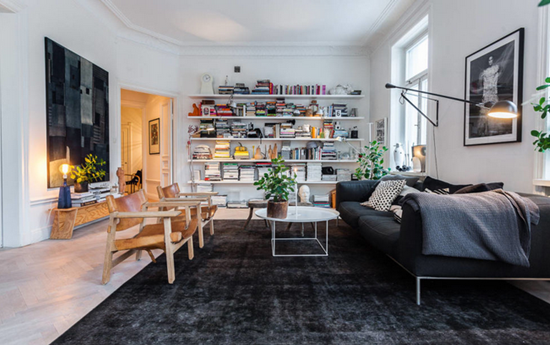 POPS OF BLUE
Scandinavia's favorite accent color? Clearly, it's blue — a bright blue that stands out brilliantly against the black and white and wood, like in this colorful Copenhagen home. Here's coming this trend comes stateside (and soon).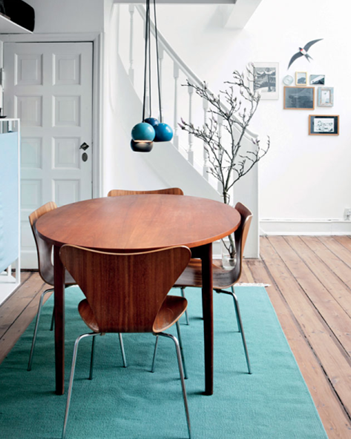 CACTI
We've lived through the succulent phase. It's time to welcome cacti into our lives (as seen at Trendenser). You can have them little or big, but in any size, they bring a cheerful burst of green into a monochrome world.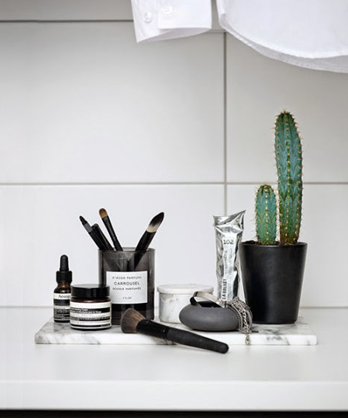 FEATHERS
Feathers have caught on a little here in the States, but we're excited to see a full-blown feather epidemic, as seen in this Swedish Easter tablescape. (But let's go with fake feathers, okay?)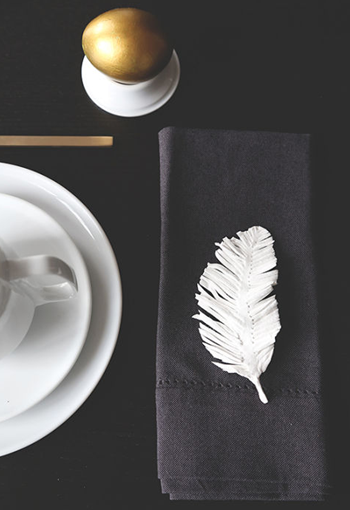 GRAPHIC CALENDARS
The best benefit of these supersized Helvetica calendars? You'll always know the date. Why are we all sticking to our itty-bitty calendars when we could have this hanging on our wall?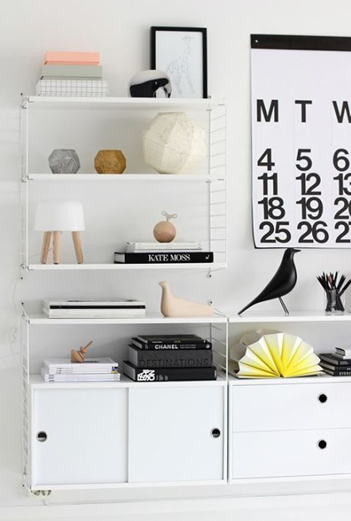 GRAY WALLS
Scandinavian design usually centers upon a stark, black-and-white aesthetic — which is why we're so excited to see gray walls making a comeback. They provide the same neutral, monochromatic appeal, but dial it back a few notches.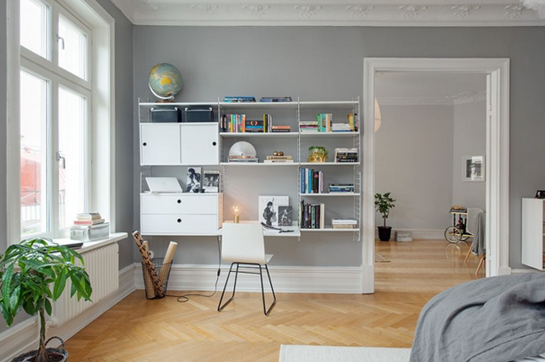 BIG PAPER LANTERNS
There's an ethereal feel to these giant paper lanterns, a sideways take on a traditional chandelier. In calligrapher Ylva Skarp's home, as seen at Nordic Design, four huge lanterns hang over her kitchen table, creating a whimsical effect.
MONOCHROME ARTWORK
It's no surprise the Swedes turn towards monochrome artwork, like in this Gothenburg home, considering the rest of their house tends to stay in the realm of black and white. Not that America will soon turn so stark, but we'd love to see this graphic artwork interspersed amongst more colorful pieces.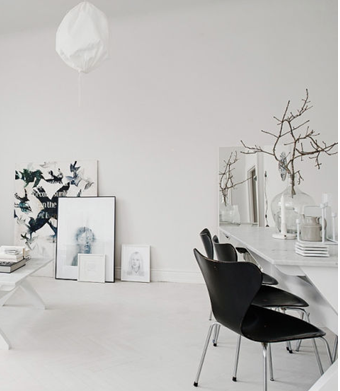 SLATTED WALLS
There's something so serenely spa-like about slatted walls, like those at the Finnish Dream Hotel: Like you're hiding away in a cabin or about to spend the most relaxing hour in the sauna.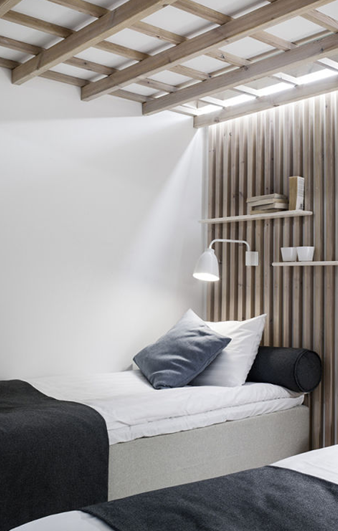 BLACK & WHITE STRIPES
After years of chevron, we're eager for stripes to make a comeback — especially if they're simple and black-and-white, like this H&M Home pillow seen in artist Nina Holst's Norwegian home.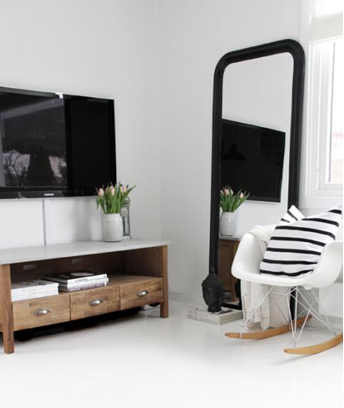 TAPE AS DECOR
Blogger An Magritt used tape (black, of course — no Washi tape here!) to hang up this poster in her kitchen. It's perfect: Non-permanent, so you can change up your artwork frequently, and still graphic enough to make a statement by itself.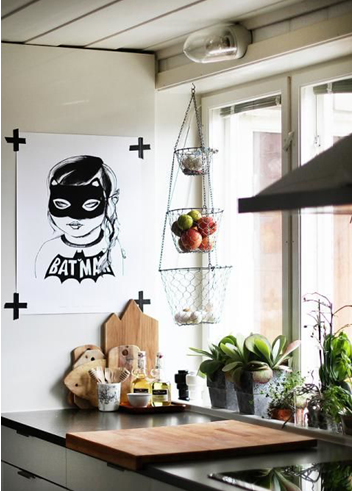 TENTS
What kid wouldn't want to fall asleep under these cute, wood-stick tents? Here, Finnish interior designer Susanna Vento created a monochrome bed complete with an adorable tented canopy, as seen in ELLE Decoration Sweden. Let's hope this.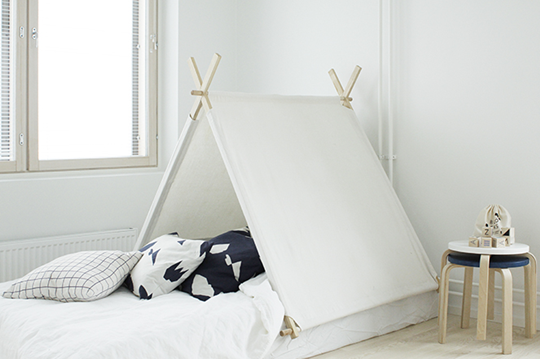 Source: Elle Deco
The 49th Jinhan Fair
Jinhan Fair Online Exhibition