THIS ROOM PERFECTLY BLENDS MINIMALISM AND MAXIMALISM
2015.06.15
---
If you've ever had trouble nailing down your personal decor style, Ukranian interior designer Pavel Vetrov may have just the room for you.
Vetrov created a room that perfectly captures two distinct styles by cutting the space down the middle and embracing a maximalist, graffiti-inspired look on one side, while keeping the other clean, white and minimalist. According to My Modern Met, the designer was inspired by a similar projectby French graffiti artist Tilt.
The room's dividing line is so exact, at first glance you feel like you're looking at an edited shot of two separate rooms that have been Photoshopped together. Everything in the room, from the chandelier to the TV to the bedspread, is precisely halved and representative of the two styles Vetrov hoped the room would embody.
Take a closer look at the space in the photos below.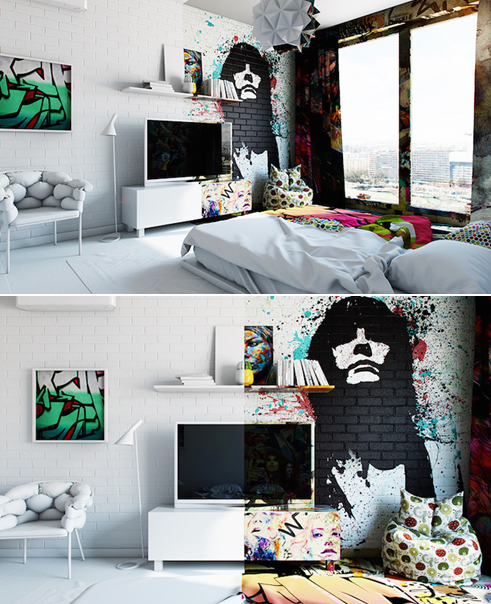 Source: Elle Deco
The 48th Jinhan Fair
Jinhan Fair Online Exhibition