WHAT YOU NEED TO KNOW BEFORE YOU BUY A VINTAGE RUG
2015.06.15
---
Ben Soleimani: The first thing I would ask is 'What makes this rug special, unique, and one-of-a-kind?' Beyond that, you may want to ask about the time period and what region it's from. It will require some research if you aren't familiar, but it's really the texture, the weave, the motifs, the yarn, and colors that tell you about the origin of a rug. Knowing what is common for specific time periods and places will give you more insight.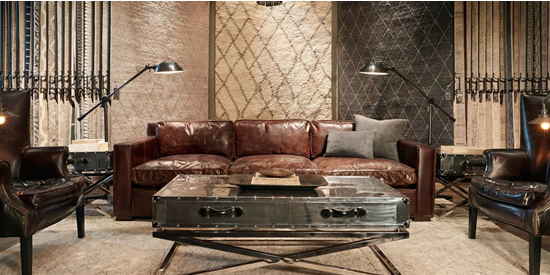 How can you tell if a rug is valuable? And high quality? What should you look for?
As a general rule, probably the number one thing that makes a rug special to me is how unique and different it is. Particularly a rug with a naïve design — meaning one where the craftsperson has created the design as they go, infusing the piece with passion and artistry, and underscoring the human element. It's not made by machine and it isn't perfect, it's a work of art. And for me, this makes it more valuable.
Meanwhile, how can you tell if a rug is not vintage, but produced to look like it is?
Quality, handcrafted rugs that are made to look old can also be fantastic. But if you are looking to acquire a vintage rug, there's a certain patina that typically comes only with age. This includes the wear, colors, and the way the yarns have opened up over time. Good wool gets more of a luster with age. And the colors often appear more subtle and natural.
What imperfections are okay to look past?
Reasonable wear and imperfections are good — even desirable. Especially the oxidation of colors.
Why would someone want to buy a vintage rug over a brand new one?
For me, it's really more about the quality and the uniqueness of the rug, as opposed to whether or not it's old or new. But of course, if you are looking for a one-of-a-kind piece, then you buy a vintage rug.
I love mixing new and vintage rugs in a thoughtful way. For instance, you might pair one of my new, warm-colored rugs that has an old, gently-distressed texture — it's just a striate, very clean — with a vintage rug from the same color family. The new, solid rug could go in the dining room and the patterned vintage rug could be used in the living room. The juxtaposition would make each of the rugs appear even more beautiful.
Source: Elle Deco
The 47th Jinhan Fair
Jinhan Fair Online Exhibition