10 Outdoor Banquettes Create Fresh-Air Seating With Style
2015.06.04
---
The reasons for having a banquette indoors are well known. Banquettes saves space, can accommodate more people than chairs and can be outfitted with storage. Considering those compelling points, why wouldn't you take the concept from kitchen to patio? Here are some designers who did.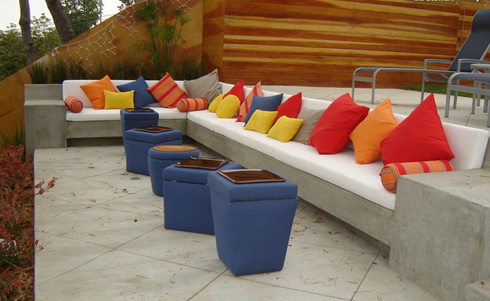 1.Hillside tamer. When interior designer Liz Stewart replaced the concrete deck in this project, she added a concrete bench and covered it with colorful pillows. She says that what was once a falling-down hillside is now a great entertaining area.
2.Shaded niche. Landscape architect Boekel Tuinen created a cozy outdoor living room in an urban environment by installing a banquette under a pergola. He made sure to include lighting so it can be used after the sun goes down.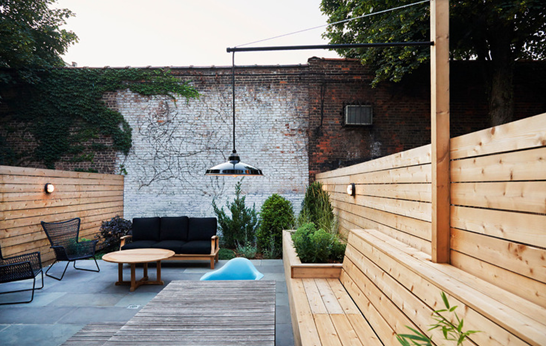 3.Style and storage. The designers at New Eco Landscapes were also working within an urban envelope when they tackled this Brooklyn, New York, garden. The owners wanted to transform a fully paved yard into an entertaining oasis. A raised planter morphs into banquette seating to make a sleek eating space.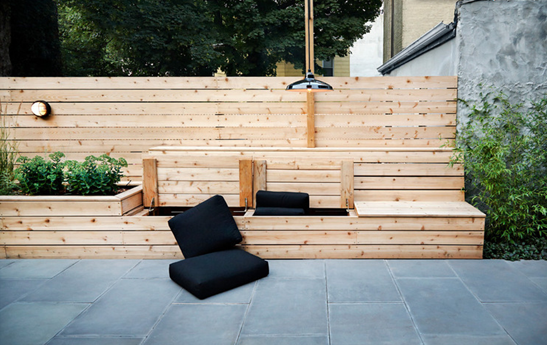 Many homeowners use the space underneath a banquette seat for storage, but when it's outside, using that space to stow outdoor cushions is particularly smart. In this home there's no walking to and fro from the garage with armloads of cushions — they are already at hand.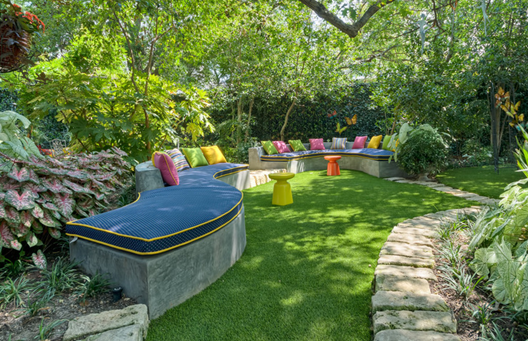 4.Curves ahead. When the designers at Harold Leidner Landscape Architects created this serpentine concrete banquette, they gave a relatively small area as much seating as a large living room. The curves get the conversation started by allowing groups to face each other.
5.Outdoor sectional. This rooftop garden, by Town and Country Gardens, feels larger and has more seating with a banquette. The tall grass and grapevine pruned to resemble a tree make the urban garden that's mostly hardscape seem greener and softer.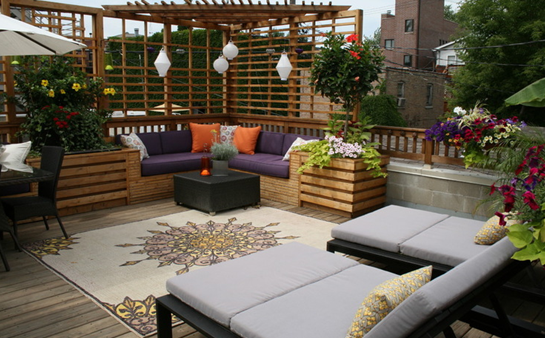 6.Corner pockets. Another rooftop garden, this one by C. Marie Designs, takes a corner-pocket approach to seating areas. In one corner you have a banquette under a pergola that acts as a sofa.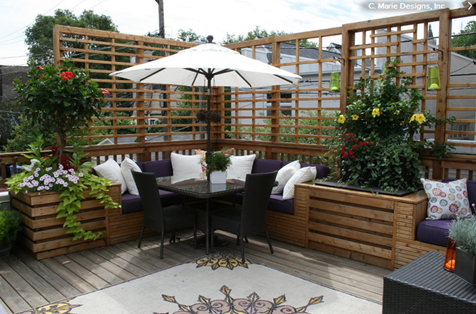 And in another corner, the banquette acts as dining seating. Both are bookended by raised beds.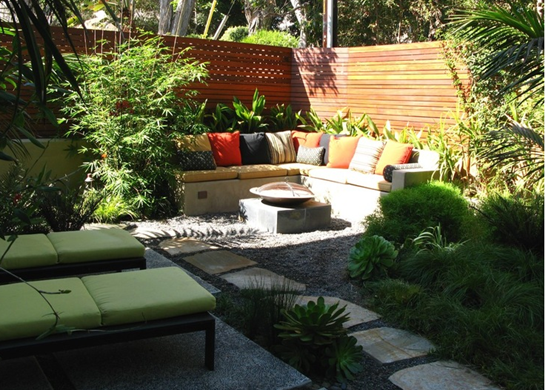 7.Block party. For this San Diego outdoor retreat, landscape designer Debora Carl built a banquette out of concrete blocks and added a smooth finish with a colored wall stucco.
8.Minimalist and colorful. The designers at Shades of Green Landscape Architecture say a bold red color and built-in bench seating transformed this small garden into a vibrant space. They call this space an extension of the living room.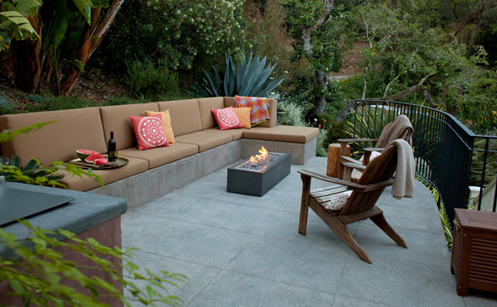 9.Party seating. This area flows off the kitchen of a Mill Valley, California, home, and the designers at Pedersen Associates say it has increased the family's entertaining and relaxing space. The built-in banquette has turned a rather narrow terrace into an outdoor lounging area.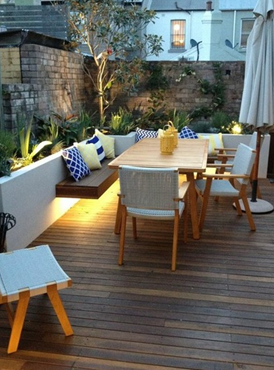 10. Hover craft. Designer Gavin Muir of On Common Ground Landscapes was also challenged to add an entertaining area to a narrow space. He solved the problem with a floating banquette. Because it is wall mounted, the bench doesn't close off the space. Underseat lighting heightens the effect when dusk falls.
Source: Houzz
The 47th Jinhan Fair
Jinhan Fair Online Exhibition