TJX Cos. Inc. keeps the momentum going
2015.06.01
---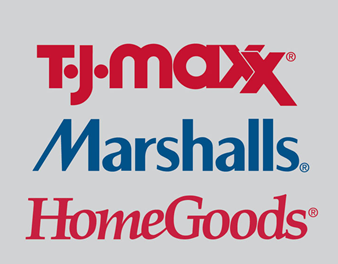 Strong traffic continues to boost sales and profit at TJX Cos. Inc., which raised its annual guidance after reporting that earnings rose 4.5% in the first quarter.
The off-price retailer said that net sales for the first quarter ended May 2 increased 6% to $6.9 billion, and same store sales increased 5%. Net income for the first quarter was $475 million, and diluted earnings per share were 69 cents, an 8% increase over the prior year.
Carol Meyrowitz, CEO of the TJX Cos. Inc., said: "We are extremely pleased with our continued momentum and first quarter performance. Our 5% consolidated comparable store sales growth and 8% increase in earnings per share were both well above our plan. Our outstanding values and exciting mix of apparel and home fashions continue to resonate with shoppers across all of our geographies. It was great to see that, similar to last quarter, comp sales were almost entirely driven by customer traffic and we had a significant increase in units sold. At the same time, we also saw a strong increase in our merchandise margins. We were very pleased that we achieved these strong results despite significant foreign currency headwinds and while simultaneously investing in our business to support our growth goals."
For the year ending Jan. 30, TJX raised its per-share earnings estimate to $3.21 to $3.27 on growth in sales, excluding newly opened or closed locations, of 2% to 3%. The company previously had projected $3.17 to $3.25 and growth in sales, excluding newly opened or closed locations, of 1% to 2%.
"Our underlying business remains strong, our values are better than ever, and we have many exciting initiatives planned for the remainder of the year to continue driving sales and customer traffic. Further, we are thrilled to see our retail brands becoming more powerful and recognizable with consumers. We are raising our full year earnings per share and comp sales guidance based on the strength of our first quarter results. The second quarter is off to a very strong start and we are confident in our ability to achieve our plans for 2015. We remain convinced that we have the right strategy in place to achieve our long-term growth goals as TJX continues on the path to becoming a $40 billion-plus global, value retailer!"
As of May 2, the end of the company's first quarter, the company operated a total of 3,441 stores in seven countries, the United States, Canada, the United Kingdom, Ireland, Germany, Poland, and Austria, and three e-commerce sites.
Source: retailing today
The 49th Jinhan Fair
Jinhan Fair Online Exhibition