Robert Redford expanding retail empire
2015.06.01
---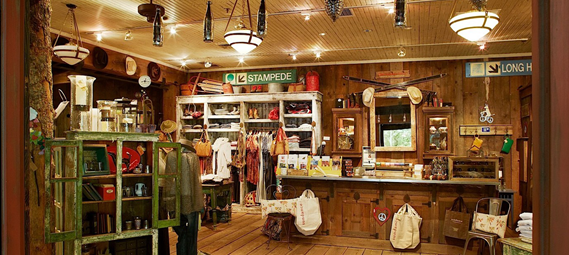 The fashions and style of the American West are apparently resonating with shoppers of the Sundance Catalog, as the company is gearing up for big retail expansion.
The 25-year-old company founded by actor Robert Redford plans to open two locations in 2015: one in Edina Galleria in Edina, Minn., in September, and a second store in NorthPark Center in Dallas in November. Up to five additional stores are planned for 2016.
Sundance Catalog sells women's and men's apparel, footwear, jewelry and home decor. The company, which opened its first store in 2007, currently operates three locations, with a store in Corte Madera, California, Park Meadows, Colorado, and an outlet store in Salt Lake City.
"We are excited to embark on our next phase of retail growth," said CEO Matey Erdos. "With a highly productive catalog division and a recently enhanced e-commerce platform in place, we are confident our customers will enjoy the benefits of a growing retail network. Having recently celebrated our 25th anniversary, we feel the time is right to lay the foundation for the next 25 years of growth."
With its strong historical commitment to the artisan community, Sundance Catalog offers a unique environment for artists and craftspeople to reach a broad audience of enthusiasts.
"We have the privilege of curating distinctive, artisan collections, many items of which are exclusive to Sundance Catalog," Erdos said. "We feel it is important to bring these collections directly to our customers, and the retail environment we have so carefully designed does so in a distinctive and captivating way."
The company plans to continue its retail growth with additional stores targeted across various locations nationwide. Future locations will include malls, shopping centers, and street locations.
The design of the new stores is artisan inspired to promote the brand's heritage. The company plans to use reclaimed wood and artisan materials throughout the two new stores.
Source: retailing today
The 48th Jinhan Fair
Jinhan Fair Online Exhibition