From European Sourcing to Display Art - the 31st JIINHAN FAIR Top Hit Spectacular Concurrent Events
2015.04.25
---
Four days since the opening of the 31st JINHAN FAIR, 35,000 global buyers have been admitted, the business atmosphere has been enthusiastic. On the 23rd and 24th, the two lectures to exhibitors culminated the atmosphere even further, more than 200 participants listened and discussed about the European market trends and the art of display.
The first lecture, "European Market and Sourcing Trend" was given by Mr. Georges Lustig, the founder and CEO of the French high-end home products retailer, Du Bout Du Monde. Georges has been in the industry for 25 years and he buys from the FAIR every year, it was the first time that he shared ideas with exhibitors as a keynote speaker. Georges pointed out that, the French buyers are still relatively prudent this year. But he's confident about the economy recovery next year. He also shared the post economic crisis consumer trends published by CBI (institute in Netherlands): individual identity, function & feeling, sustainability. He mentioned that, when developing new products and selecting trends, Chinese companies must be curious and find their own unique directions and styles to keep.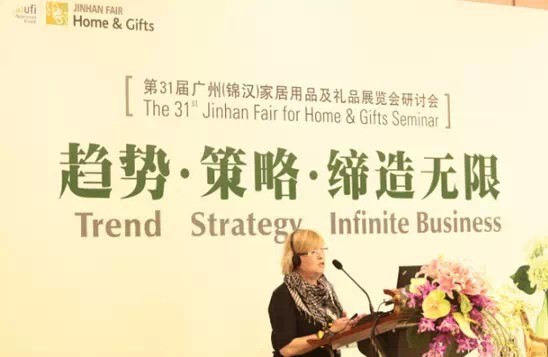 Ms. Olga Sismanidou, the joint founder and director of Miracle Visual Design Ltd, Co, (Greece) in her lecture of "Display is the Best Marketing" mentioned that, display art as the most important business promotion tool is a crucial way to attract clients and increase sales value; more and more companies are investing huge amount of time and energy to study the business of "visual effects". Olga gave a detail explanation on the principles of themes, focus, color shapes, lighting, etc. of the modern display design. She shared some display case studies of Harrods、Harvey Nichols、Burberry、Muji、Designer's Guild, and other famous brands, and said the development trends of the future display art are, minimalism, art, illusion, icon, etc.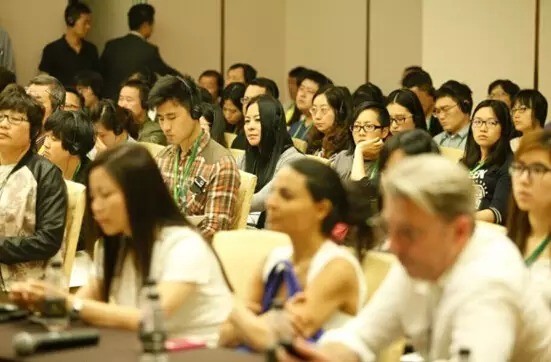 In the future 3 days, JINHAN FAIR will continue to bring more to all and welcome global buyers; provide extremely valuable latest industry news and trends to advise Chinese companies in their development and create a one-stop export trade platform of home products and gifts.
The 48th Jinhan Fair
Jinhan Fair Online Exhibition