Dollar General accelerating expansion again
2015.03.18
---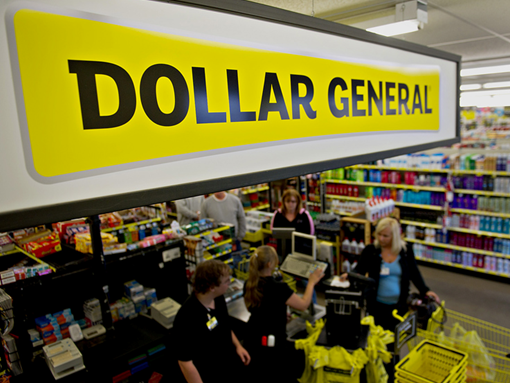 The addition of 700 new stores last year and a 4.9% increase in fourth quarter same store sales helped Dollar General achieve record results and has the company looking to capitalize on the momentum by accelerating what is already the retail industry's most aggressive new store expansion plan.
Dollar General chairman and CEO Rick Dreilling said the company will add to its 2014 year end store total of 11,789 units in 2015 by opening 730 new stores and remodeling 875 others.
The new store expansion target equates to square footage growth of about 6%, which Dreilling indicated will further increased to 7% square footage growth in 2016. The company did not provide a specific 2016 new store or remodeling target, but a few simple calculation based on the company's average store size and 2014 year end square footage total indicated the company is poised to open more than 800 units annually.
"In 2014, momentum built in our business as we moved through the year, marking our twenty-fifth year of consecutive same-store sales growth. We are pleased with our fourth quarter results which reflect accelerating same-store sales and we intend to capitalize on that momentum as we move into 2015," Dreiling said. "As we look ahead, we have exciting operating plans that build on our competitive strengths. For 2015, we are forecasting a year of strong growth including a total sales increase of 8% to 9%, same store sales growth of 3% to 3.5% and EPS growth of 10% to 13% over 2014 adjusted EPS. Given our strong return profile for new stores, we plan to accelerate our new store openings to approximately 7% square footage growth in 2016."
The growth acceleration comes in the wake of Dollar General's failed attempted to acquire Family Dollar after Dollar Tree reached a merger agreement with Family Dollar. If pursuit of Family Dollar was a distraction to management it wasn't evident in the company's fourth quarter performance.
Net sales increased 9.9% to $4.94 billion and the 4.9% same store sale increase was the result of increases in customer traffic and average transaction size. The growth was driven by strength across all categories with the strongest growth coming from candy and snacks, tobacco, perishables and health care, according to the company. Profits increased to $355 million, or $1.17 a share, compared to $322 million, or $1.01 a share the prior year, and would have been about two cents a share higher had the West coast port slowdown not delayed the receipt of some higher margin products.
For the full year, sales increased 8% to $18.9 billion and same store sales increased 2.8%. Net income increased to $1.065 billion, or $3.49 a share, compared to $1.025 billion, or $3.17 a share.
Source: RETAILING TODAY
The 49th Jinhan Fair
Jinhan Fair Online Exhibition