Right on the Money: Save or Splurge?
2015.03.18
---
Decorating our homes is always exciting, whether you're working with a designer or putting your own design skills to work. But when it comes time to spending the budget, the excitement can begin to fade quickly. To stay on budget, decisions have to be made – can you afford custom furnishings and draperies or will stock items work? Investing time in researching products and services before you start to shop will help you determine where to splurge and where to save. There are always ways to find a less expensive version of something you can't live without, so shop around! That's the fun part!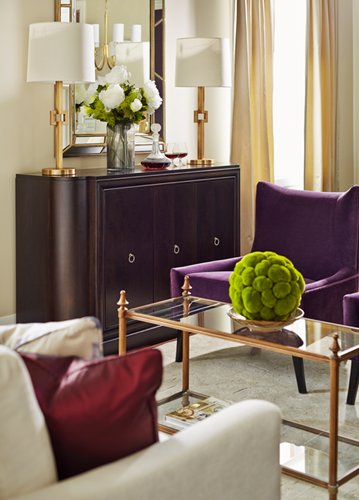 Living Room:Splurge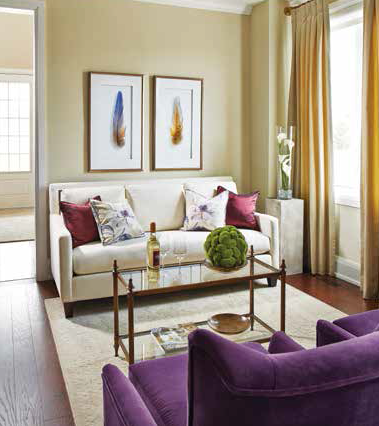 SPLURGE: When space is tight, a beautiful buffet serves both the living room and dining room, offering storage for china and a surface for lighting and serving.
SPLURGE: Customizable furniture like the demi sofa and the two elegantly shaped velvet chairs cost a bit more but they're the perfect size, scale and colour for this small living room.
Living Room: Save
SAVE: Choose stationary window panels over fullcoverage draperies and save money on fabric, labour and installation costs. Add semi opaque blinds or shades for privacy and UV protection.
SAVE: A soft, cut pile or patterned area rug adds warmth and texture while defining areas in an open floor plan.
Bedroom: Splurge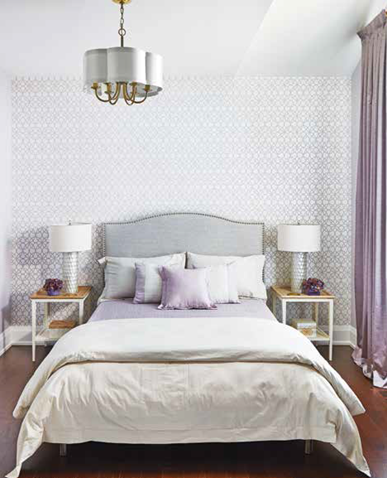 SPLURGE: Custom drapery panels in shimmery, faux silk add a touch of glamour to the room.
SPLURGE: A reflective wallpaper with a raised, geometric pattern of intersecting ovals, circles and quatrefoils creates visual impact on a feature wall.
Bedroom: Save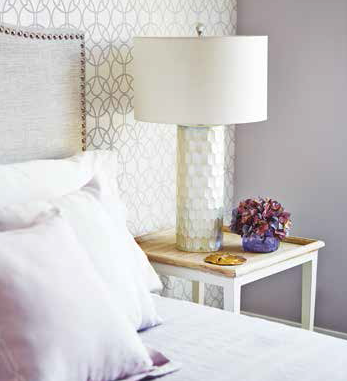 SAVE: Paint and paper are the easiest and least expensive ways to decorate any space. Choose a paste-the-wall paper for a feature wall and save money by doing it yourself.
SAVE: Shop for designer bed linens at discount stores or during seasonal sales at department stores.
SAVE: Florals give a room instant elegance but fresh florals can be expensive. Invest in good quality faux florals to enjoy year round.
Dining Room: Splurge
SPLURGE: An elegant eight-foot maple dining table with tapered legs gives the small space a formal and sophisticated look.
SPLURGE: Upholstered, dining chairs with silver nail head detailing in a light, neutral, linen style soften the look of the dark, dining table.
Dining Room: Save
SAVE: The unframed, abstract art inspired the overall colour scheme of the living/ dining room and draws attention to the dining area.
SAVE: Beautiful, white, faux lilies in clear glass footed vases look lovely on the dark table when dining or as an everyday decorative accent.
Source: Home Trends Magazine
The 48th Jinhan Fair
Jinhan Fair Online Exhibition