6 Decades-Old Designs That Look Better Than Ever
2015.03.13
---
There's an unwritten fashion rule that if you can remember wearing it, don't touch it when it has a revival. This applies to mini-skirts, denim jumpsuits, hot pants and white vinyl boots. Luckily, it doesn't apply to the world of interiors, as we constantly reference past styles in furniture, colors and materials to embellish our homes. Many popular '60s and '70s design elements waned in popularity in later decades, but today, some elements have reappeared with a whole new attitude. Let's revisit six old faces and see how they look in today's homes.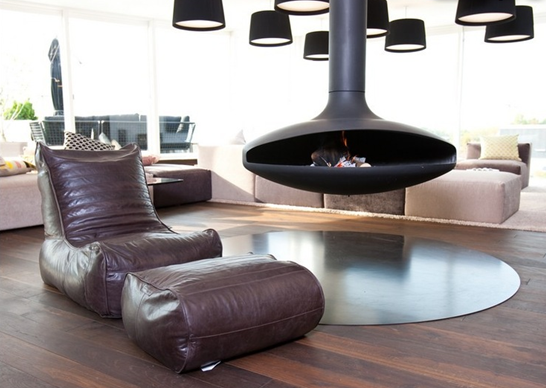 1. The Beanbag
Then: The beanbag chair was designed in 1968 by Paolini, Teodoro and Gatti for Italian furniture company Zanotta and was known as the Sacco. It was originally made in leather with Styrofoam bead filling. Zanotta still produces this chair.
Beanbags were embraced by the youthful counterculture of the '70s. The simple conical shape and sack-like slump conformed with the body. They were mass-produced in vinyl with polystyrene filling and were cheap, portable, easy to clean and relatively indestructible.
Now: A tailored beanbag recliner is a far cry from the baglike '70s model. While the basic design has passed the test of time — it's still portable, flexible and hard-wearing — a raised back gives more support and creates a fairly sophisticated piece of furniture.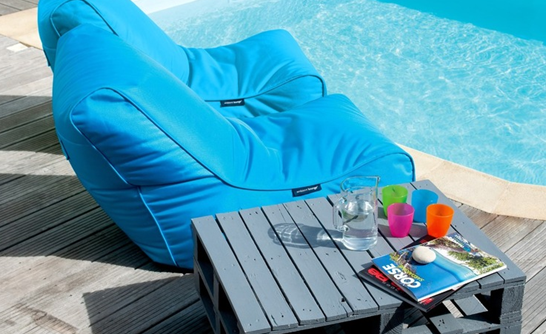 Sturdier, more body-friendly construction and sun- and water-resistant fabrics also have brought the beanbag outside for poolside lounging.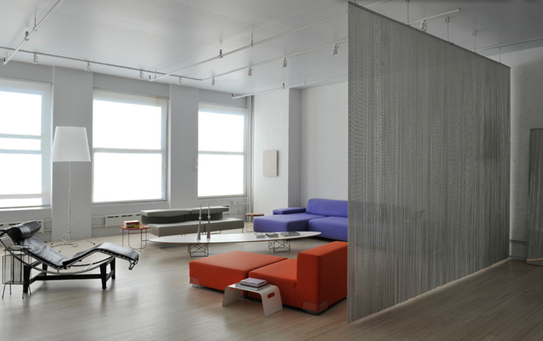 2. The Beaded Curtain
Then: Beaded curtains were usually made of threaded glass, plastic, bamboo or acrylic beads, and were an affordable semiprivate barrier. They were popular in beach shacks and surf hangouts, where they let sea breezes waft through. The click and rustle of a beaded curtain found favor among hippies and devotees of feng shui.
Now: The concept of a flexible, semiprivate barrier is tailor-made for modern, open-plan interiors. Today's beaded curtains use ball chain construction in a variety of metals — stainless steel, brass, zinc, copper and powder-coated — to coordinate with decors. Metallic bead curtains look fantastic in loft-type conversions that favor hard, edgy industrial materials.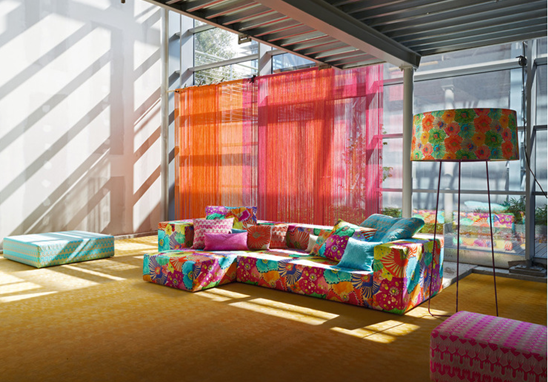 With the trend for converting factories, warehouses, lofts and barns into homes, beaded screens are a great way to create semi-privacy and the illusion of separate spaces in high-ceilinged rooms, while still allowing light through.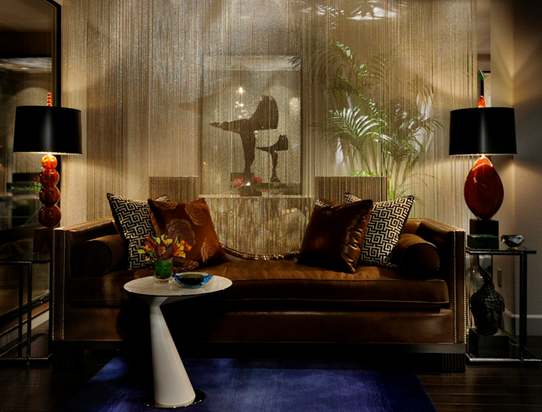 There's glamour galore in a metal bead curtain with shimmer and shine, creating an intimate ambience in this sophisticated setting. If you feel like really splashing out, Swarovski can oblige with a crystal extravaganza.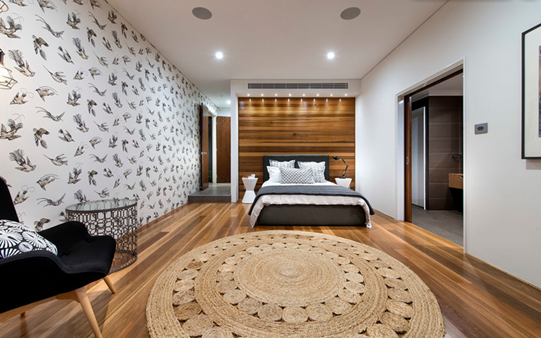 3. The Seagrass Floor Covering
Then: My first home was Seagrass City. Carpet was out of the question, so I bought a large roll of seagrass squares and covered the floor in an afternoon. Debris could be literally swept under the carpet. We used to visit each others' homes to admire their seagrass patterns and compare bargains.
Now: What we loved then still applies. Seagrass rugs are tough, suitable for high-traffic areas, stain resistant and cost effective compared with carpet. What has changed is our heightened awareness of the benefits of sustainable crop production and natural biodegradable fibers as an environmentally kind way to go. Aesthetically, seagrass and other natural fibers like hemp, sisal and jute have subtle color variations and homespun textures that enhance today's rooms. New weaving techniques have also produced modern patterns, like Dandelion, as shown above.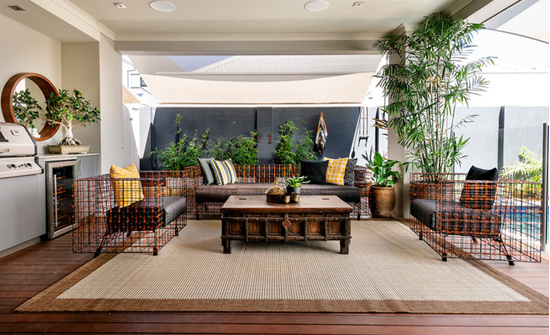 Large area rugs in natural fiber weaves with contrasting edging look superb with warm wood floors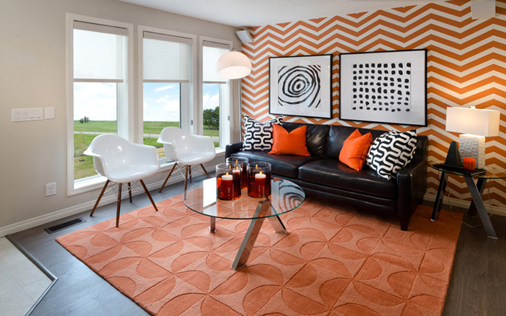 4. Orange
Then: Orange was a '60s child. The orange of that period was not a subtle hue. As we began to move toward more neutral and elegant palettes, orange languished unloved.
Now: We're not afraid of bold colors anymore. Subdued palettes like gray and cream come alive with a touch of orange. Orange has resurfaced as coral, persimmon, rust, marigold, apricot, russet and pumpkin.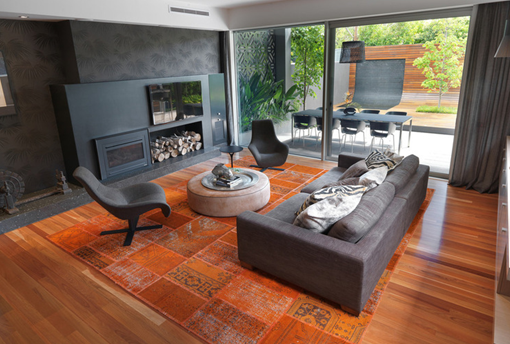 Subtle shades of orange in a Turkish patchwork puzzle carpet on wood floors give definition and focus to a predominantly gray room with streamlined contemporary furniture.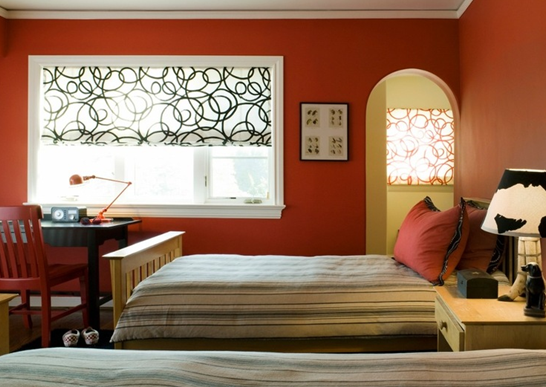 Bold paprika walls and black and white accents energize this small bedroom.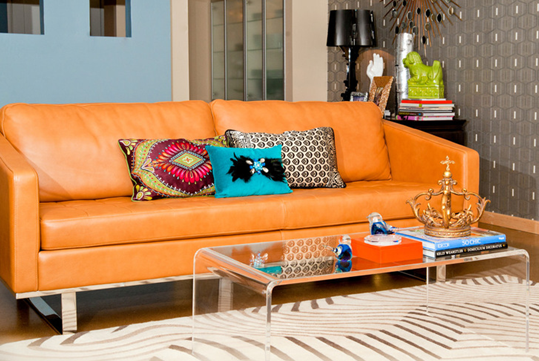 Mandarin orange leather, acrylic and zebra stripes, anyone? I love it. Do you?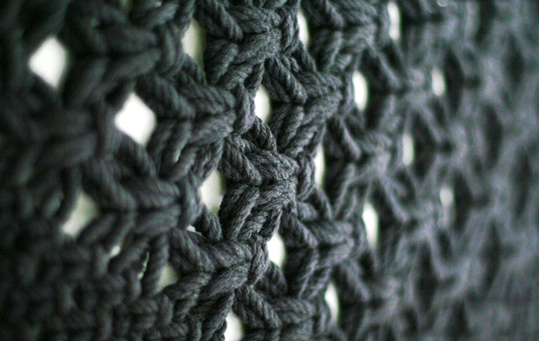 5. Macramé
Then: Knotting wool, rope, leather, string and other fibers is a centuries-old skill. Macramé has Arabic origins, and it passed to France, Italy and China around the 14th century. It enjoyed a huge swell of popularity in Victorian England, but the craft fell into disuse until rediscovered in the '60s.
Now: Macramé has moved on from plant hangers to sophisticated new uses that infuse fun and quirkiness — even elegance — into modern interiors: lampshades, chair covers, bedspreads, throws, cushions and screens. It taps into the current craze for vintage everything and an increasingly popular craft movement. What's more, it's an easy-to-learn and therapeutic pastime requiring no equipment except two hands.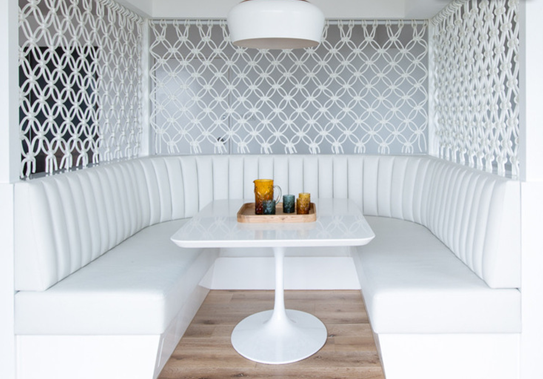 Read about this stunning hand-knotted macramé screen in a renovated Melbourne apartment here.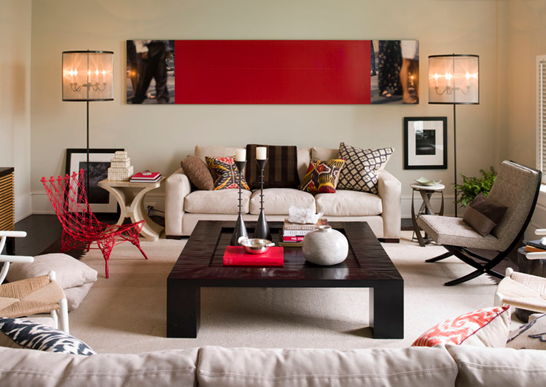 In 1996, cutting-edge Dutch designer Marcel Wanders took the basic macramé knot structure and shaped it into his trademark sparse silhouette and minimal form in the Knotted Chair, launched by Droog. It sits lightly in this elegant room, adding a subtle retro touch.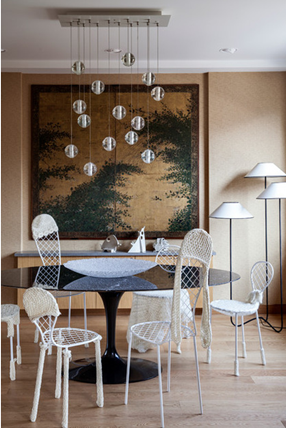 There's nothing retro about this innovative and amusing take on macramé, Parisian style.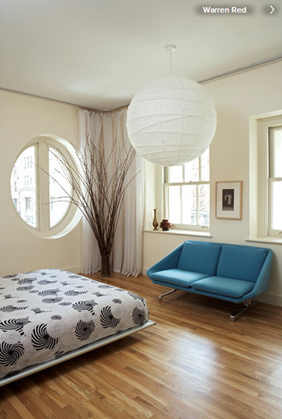 6. The Paper Light
Then: Chinese paper lights came in inexpensive flat packs and were nearly always white. They were great for renters as they could be easily removed and taken to your next flat.
Now: As the aesthetics of Scandinavian modern design gain traction, these simple lighting solutions fit like a hand in a glove in calm, uncluttered rooms. We also like them for their eco-friendly materials and reasonable price.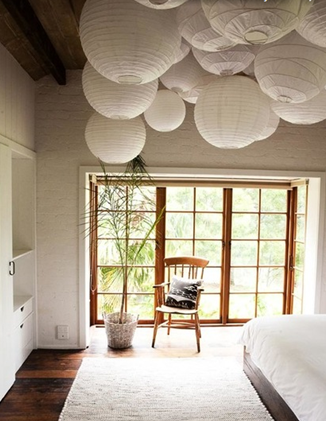 Massed paper lights, like a canopy of moons, cast softly filtered light in a bedroom.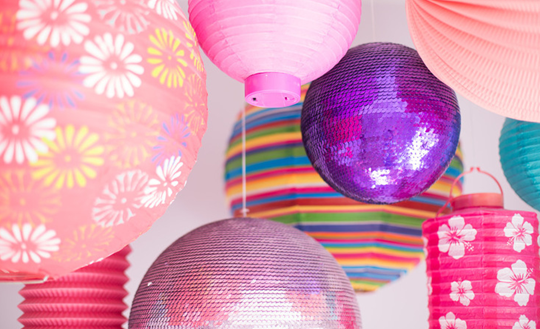 In a rainbow of colors, paper lights are bright and beautiful for children's rooms and add instant exuberance to parties, both indoors and out.
Source: Houzz
The 48th Jinhan Fair
Jinhan Fair Online Exhibition