Sales turnaround is intact at JCPenney
2015.03.03
---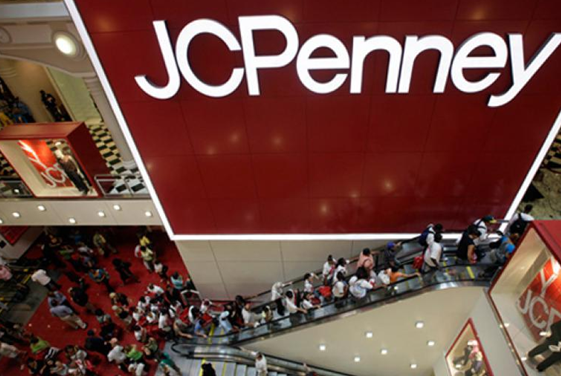 Better than expected fourth quarter same store sales growth and big increase in gross margins have JCPenney eyeing potentially faster topline growth in 2015.
The company said its same store sales for fourth quarter ended Jan. 31 increased 4.4%, above the forecast range of 2% to 4% provided at the end of the third quarter. Total sales increased 2.9% to nearly $3.9 billion and online sales grew 12.5% to $428 million.
The topline growth combined with improved merchandise mix and margins on clearance products enabled gross margins to expand a whopping 540 basis points to 33.8% of sales from 28.4% of sales. As a result, JCPenney said its operating income increased to $63 million versus a prior year loss of $138 million. That improvement was quickly eroded by $100 million in interest expense which resulted in a net loss of $59 million, or 19 cents a share, compared to a profit the prior year of $35 million, or 11 cents a share, when JCPenney benefitted from a one-time $270 million tax benefit.
"2014 was a successful year for JCPenney. Thanks to the hard work and outstanding execution by our teams, we significantly grew sales and gross margin and delivered on our goal to generate positive free cash flow, representing a $2.8 billion improvement over last year," said JCPenney CEO Mike Ullman. " I am extremely proud of all that has been accomplished to restore this great company. We are back in the eyes of our customers, back running the business effectively and back on solid financial footing. We fully intend to build on this momentum and continue to significantly improve our business in 2015."
Looking ahead, the company expects 2015 same store sales to increase between 3% and 5% and gross margins to expand by 50 to 100 basis points. The other big change is 2015 will involve greater responsibility for Marvin Ellison, president and CEO-designee, who said he is impressed by what he has seen during his first few months at the company.
"The passion and knowledge of our associates and their dedication to customer service is helping us take back share from our competitors, as we continue to find new ways to put the customer first. I believe 2015 will be an important year for JCPenney, and the team is focused on profitably executing our business," Ellison said.
Source: RETAILING TODAY
The 47th Jinhan Fair
Jinhan Fair Online Exhibition