Target expanding with smaller stores
2015.02.11
---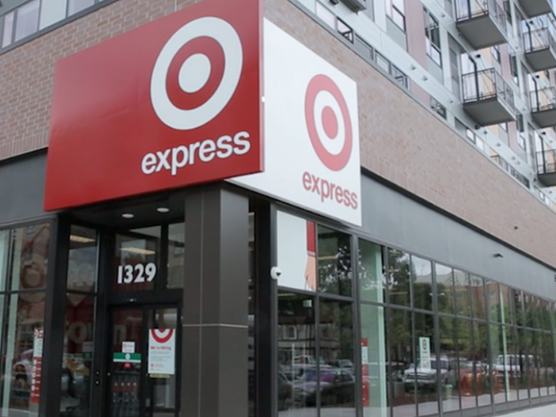 Target may not have been very successful in Canada, but the retailer has an altogether different strategy for the United States, where it will open 15 stores in 2015.
Target says it plans to open more small store formats than suburban big box stores this year.
The Minneapolis-based retailer will bring its smallest store, TargetExpress, which at 20,000 square feet is about a sixth of the size of its traditional big box stores, to two more metropolitan areas this year with one store slated for Chicago and two for the Washington, D.C., area.
"Our store growth looks different today than it did five years ago, driven by guests' expectations for ease and personalization in their shopping experience. Smaller formats like TargetExpress and CityTarget offer customized assortments and services to meet the needs of guests who are increasingly moving into urban centers. In our general merchandise stores, we're embracing a test and learn philosophy, innovating with layouts and experiences and bringing digital and bricks and mortar together like never before," said Tina Tyler, executive vice president and chief stores officer at Target.
Smaller store formats has been of particular interest to Target's new CEO, Brian Cornell, who has pointed to TargetExpress and CityTarget as one of the engines for the retailer's future growth, especially as Target prepares to exit Canada. The company has already said it would bring its mid-size store format, CityTarget, to the East Coast this year with a store set to open in Boston. It has another location slated for Brooklyn, N.Y., next year.
The retailer already operates eight CityTarget stores in cities such as Chicago, Los Angeles, and Portland. On top of that, Target will open six of its more typical suburban big box stores this year, including two in Hawaii.
Target Corp. has about 1,800 stores in the U.S.
Source: RETAILING TODAY
The 47th Jinhan Fair
Jinhan Fair Online Exhibition