The 2015 Color Trends You NEED to Know
2015.02.10
---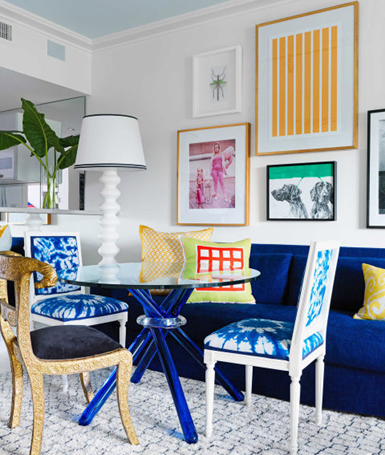 GREEK BLUE
"The blue of the Mediterranean, and the tops of the churches in Santorini—or Papers and Paints' TC32. It's so rich and fabulous, perfect when paired with a grey or pink"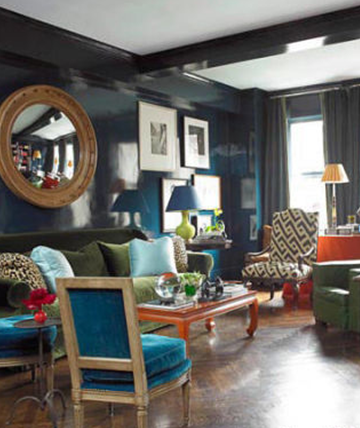 60S SHADES
"I saw palette of 60s colors on the 2015 runways that was exciting—shades like olive and orange are being given new life."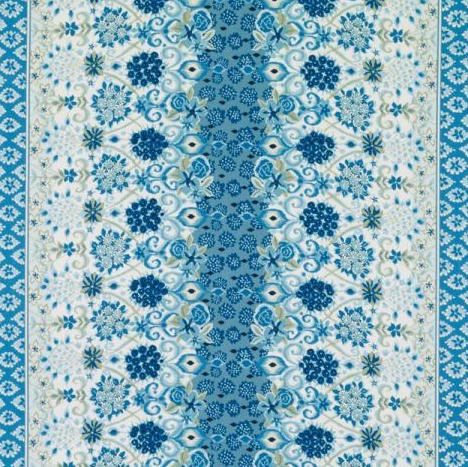 SOUR GREEN WITH BLUE
"We thought a lot about color trends as we were designing our Duralee fabric line and we love a little sour green mixed in with anything—here, vibrant versions of classic blue and green have a fresh, bold look."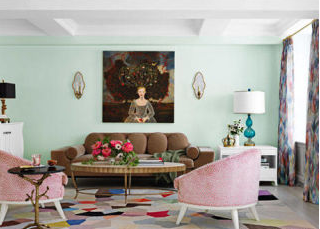 PASTEL PALETTES
"I'll be looking back to the pastel palette of LA in the 80s—optimistic color combinations of orange and purple sunsets, green palm trees, aqua pools, and pink flamingos. It's a muted palette with shocks of neon—Monet meets Molly Ringwald."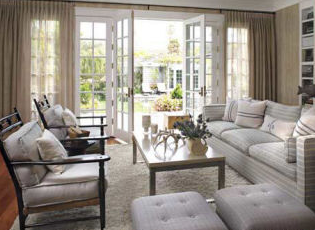 NEUTRAL GRAY
"Gray is definitely the hottest neutral these days—it sets the perfect backdrop. I love combining soft gray walls with dark charcoal doors and a pale, grayish-white ceiling. One of my favorite paint colors is "Repose Gray" by Sherwin Williams."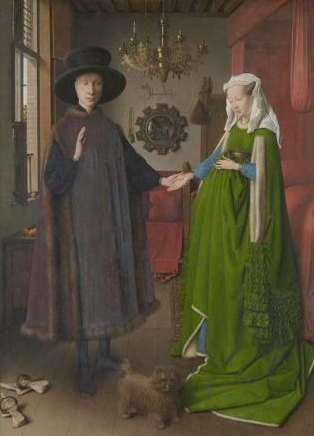 RENAISSANCE-INSPIRED
"The combinations of greens, plums, cerulean blue, beiges and whites- and the mixing of patterns and textures, as seen in many Renaissance paintings.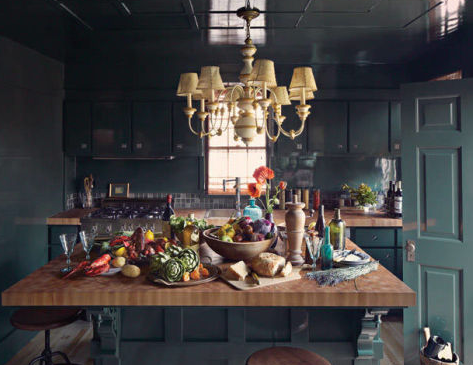 OLIVE GREEN
"Olive greens will be popular in 2015—I just did a kitchen with olive cabinets and it looks wonderful. The shade is warm, organic, and neutral for almost any other color you pair with it."
BOLD COLOR MIXING
"I love mixing colors, like pinks, purples, and vivid green with aqua and turquoise. Here, I'm using purple Ikat from Madeline Weinrib, Aqua wallpaper from China Seas, Matouk's vivid pinks for bedding, and a citrusy green to keep things fresh."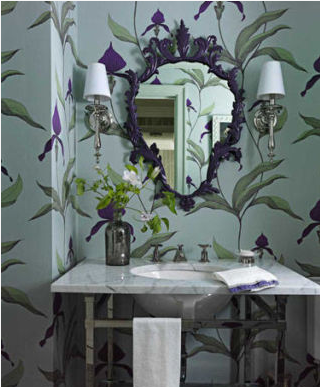 WARM TONES
"I'm seeing warmer, muddy colors start to come back into vogue. I can't get enough of rust, olive, dusty mint, and aubergine—and I still like a splash of bright color thrown on top though, just to keep things exciting!"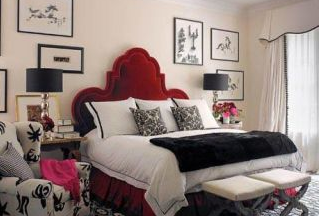 DYNAMIC PARINGS
"For 2015, pair the classics with unexpected accents to make the scheme dynamic and vibrant—Ilove black, grey and white with splashes of red, and brown, blue, and green with orange citrus tones."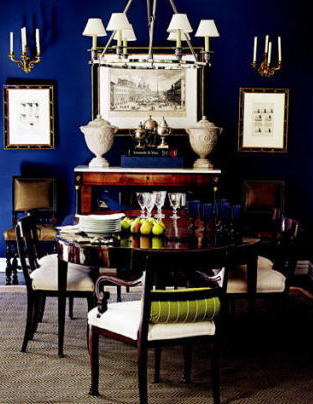 GLOSSY BLUE
"I'm seeing a lot of deep rich blues with a glossy finish—often paired with white for a surprisingly modern twist on a classic."
Source: Elle Deco
The 47th Jinhan Fair
Jinhan Fair Online Exhibition