Target to Focus on Smaller Formats This Year
2015.02.05
---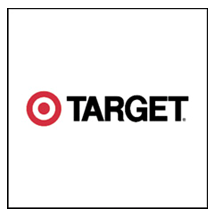 Target said it plans to open 15 stores in 2015—eight in the TargetExpress format, one CityTarget and six general merchandise locations.
According to a statement from the retailer, Target's store growth will be focused on reaching consumers in urban centers with its TargetExpress and CityTarget formats. With its general merchandise format, the company will present "new experiences, merchandising layouts and innovations," the statement said.
Tina Tyler, Target's executive vice president and chief stores officer, said, "Smaller formats like TargetExpress and CityTarget offer customized assortments and services to meet the needs of guests who are increasingly moving into urban centers. In our general merchandise stores, we're embracing a test-and-learn philosophy, innovating with layouts and experiences, and bringing digital and bricks and mortar together like never before."
In addition to previously announced openings in San Francisco, San Diego, Berkeley, Calif., and St. Paul, Minn., Target plans to open two of the 20,000-square-foot TargetExpress format in Washington, D.C., one in Chicago and another in the San Francisco Bay area. The new CityTarget slated for this year will open in Boston, near Fenway Park, the home field of the Boston Red Sox.
Target also said it now plans to open a CityTarget in Brooklyn, N.Y., in 2016. Target general merchandise stores will open in Westwood, Mass.; Maui-Kahului and Oahu-Kailua, Hawaii; Lake Bluff, Ill.; Fort Worth, Texas; and San Diego.
Last month, Target announced that it will exit its Canadian operation later this year.
Source: hfnmag
The 49th Jinhan Fair
Jinhan Fair Online Exhibition