Tesco names 43 stores to close in turnaround plan
2015.01.30
---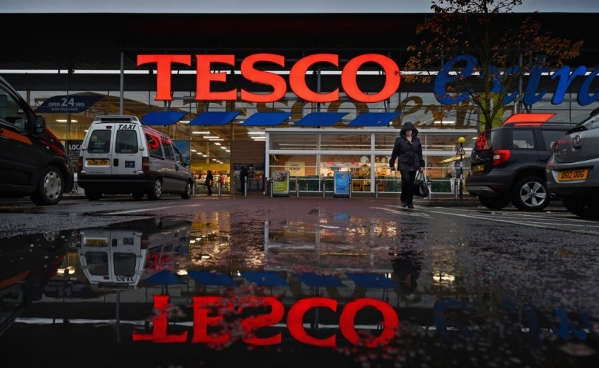 About 2,000 jobs are at risk after Tesco revealed the identities of the 43 unprofitable stores it will close as part of new chief executive Dave Lewis's efforts to revive the embattled grocer.
The retailer said it would be closing 30 convenience stores – 18 Express outlets and 12 inner-city Metro shops – along with seven superstores and six of its 12 non-food ventures, called Homeplus. None of Tesco's large hypermarkets – the Tesco Extra stores – has been earmarked for closure.
The closures follow the abandonment of 49 sites where the retailer planned stores but has not built them.
John Kershaw, a food retail analyst at Exane BNP Paribas, said: "Expect Extra to be addressed in time. However, given they typically were extensions to over-trading stores, they are probably still marginally profitable, even if having suffered marked deterioration. [Former chief executive Philip] Clarke used to talk of a handful of problem Extras and Lewis has said that two thirds of the [247-strong] Extra estate is high quality."
The announced closures are spread across Britain and illustrate the scale of Tesco's over-expansion during the past 10 years. The demise of its Liverpool Kensington Express store will still leave shoppers with 18 Tesco outlets within two miles of the stricken store, while there are 14 Tescos within that distance of the doomed Express on South Tottenham High Road in north London, plus 12 that near to the Express on Longbridge Road in Barking, east London, which is also scheduled to close.
Lewis said: "In January, I announced that our performance as a business has fallen significantly short of where we would want it to be and that to protect the future of the business in the UK we would close 43 unprofitable stores.
"The decision to close the stores has been exceptionally difficult to take. I recognise it will affect many hardworking colleagues, our customers and local communities.
"Our priority is to explain what this announcement means for our colleagues and, wherever possible, offer them alternative roles with Tesco. We will continue to serve our customers through other local stores and our dotcom service."
The Express and Homeplus stores will close on 15 March; the Tesco Metros and Superstores on the list on 4 April. The identity of the stores has been revealed after Lewis said this month that he was closing the Cheshunt head office in Hertfordshire, as well as the 43 closures and the 49 planned stores now abandoned.
Pauline Foulke, national officer at shop workers union Usdaw, said: "This is devastating news for more than 2,000 dedicated staff in the 43 Tesco stores across the UK who have worked hard to make their shop viable during a difficult time for the company.
"We will now enter into full and meaningful consultation meetings on this proposal, where we will look closely at the company's business case for the closures. Our priority is to maximise employment within Tesco, seek redeployment opportunities for members, where possible, and to keep job losses to a minimum."
There are 2,614 Tesco stores in Britain, a figure that increased by 37 during the previous 12 months, at the time of the grocer's interim results released in October. The stores cover a total of 39m sqft (3.6m sqmetres).
Source:The Guardian
The 47th Jinhan Fair
Jinhan Fair Online Exhibition