Teardrop Glass An Artistic Expression
2015.01.26
---
When decorating around the home or office there is always going to be a place to place a beautiful and haunting piece of teardrop glass. Teardrop glass is hand blown glass decorative pieces that are shaped quite a bit like a teardrop. There are a veritable rainbow of colors and shapes that the teardrops come in and fit under this style of art and can help all people find just the right type of decorative piece that provides a feeling of artistic and personal style to any room in the house. Finding just the right piece of decorative artwork can bring more personality to the room and a handmade teardrop glass piece is a great place to start.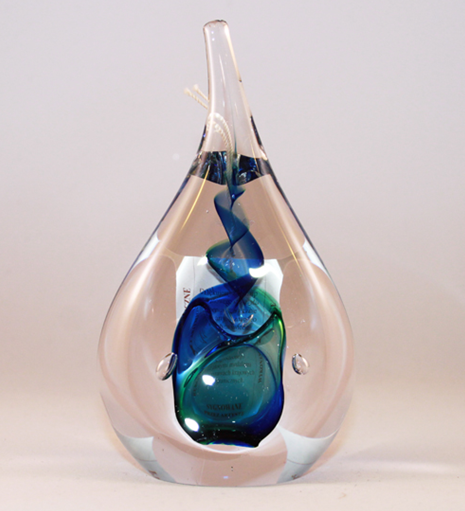 Smaller teardrop glass pieces can provide people with a personal decorative expression as they can be worn on a necklace and tell the world how you are feeling. The color of the teardrop can match your school, you birthstone or just the color that is your favorite. Since the size can vary there is going to be a necklace that is appropriate for each and every situation in life. Very small teardrop beads are combined to create necklaces of nothing but these colorful beads. The color will again vary but the look that a necklace will bring is going to make the wearer standout and shine for her rest of the world to notice. Blue, pink, white, red, green and black are just some of the colors these wonderful necklaces can come in.
When it comes time to find just the right decorative piece for the home, often a teardrop glass piece is going to provide just the right expression for each person. Some pieces provide such a unique image because the color of the piece appears to be suspended inside the clear glass exterior. So the beautiful colors stand seemingly suspended in mid creation. This is an interesting look, much like marble that makes the teardrop table piece one of the most sought after and often used in the home or at a place of business. They are beautiful to look at and just put out a vibration of class and dignity.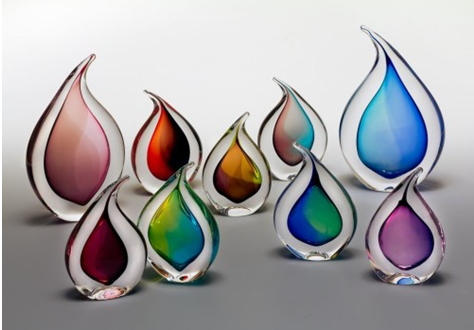 The teardrop glass artworks would seem to be something that would make one sad, but when you place one in your home the effect is quite the opposite. There is a soothing feeling that the handmade blown glass pieces bring to any room in the home..
Source: Home furniture today
The 48th Jinhan Fair
Jinhan Fair Online Exhibition