J.C. Penney to bring back print catalog
2015.01.23
---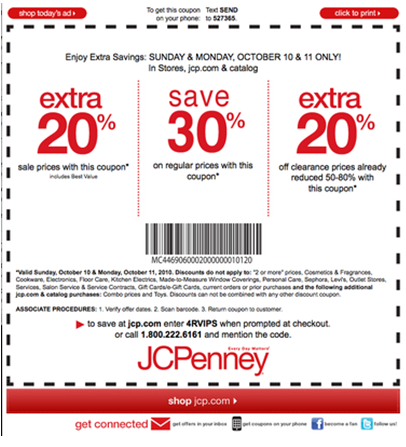 JCPenney's catalog will be resurrected this spring with a focus on home, landing in the mailboxes of consumers who have recently purchased housewares from the retailer, according to a report in today's Wall Street Journal.
The retailer spiked "The Big Book" in 2009 in favor of distributing 70 smaller catalogs focused on discreet product categories. Those were discontinued by the end of 2010.
Penney decided to get back into catalogs after reviewing data demonstrating that a lot of its online volume is being driven by what shoppers see in print, according to the Journal.
Home at one time accounted for more than half of JCPenney's e-commerce business. During the company's ill-fated reboot from 2013 through early 2014, home sales online plummeted – in part because buying for stores and e-commerce had been uncoupled. The connection between online and in-store assortments was re-established in 2014, and home's volume on jcpenney.com began regaining ground. E-commerce sales of home jumped more than 50% in October 2014 on a year-over-year basis, according to the company.
The new 120-page book is slated to drop in March.
Source:Home Textiles Today
The 49th Jinhan Fair
Jinhan Fair Online Exhibition