Colorful and Patterned Slipcovers
2015.01.04
---
Plain white may be the most popular option, but exciting patterns and bold colors are making a wave in the slipcover world. These designs promise to recharge and refresh your space.
Neutrals That Pop
Imagine if this room were full of cream-colored furniture. Boring, right? A chocolate-brown slipcover serves as a focal point. Photo courtesy of Ballard Designs.
Something Blue
A blue slipcover used on an old couch helps RMS user memehill turn her formal living room into a children's playroom.
Serenity Now
Green slipcovers create positive energy in this melon-colored living room.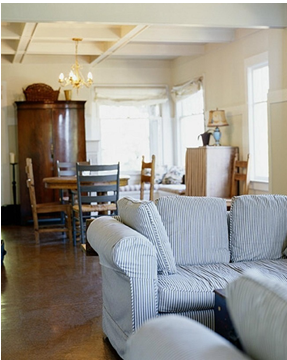 Renewed Outlook
Slipcovers also come in a variety of patterns. Your design options are endless when you choose to refresh your furniture with them.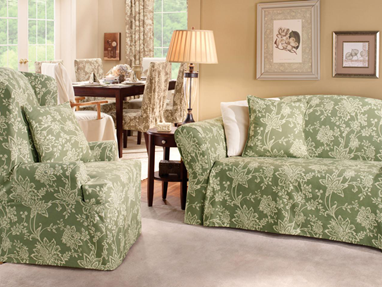 Quick Fix
Slipcovers allow an easy change-up if you get tired of a particular color or pattern. Photo courtesy of Sure Fit.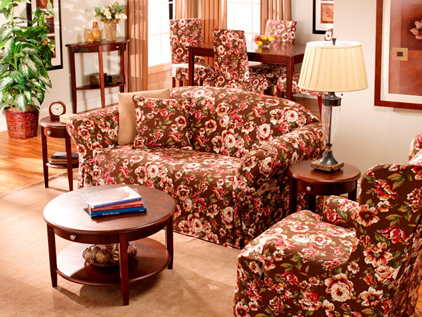 Fit for a (Drama) Queen
Bold patterns like this floral print create drama with minimal effort. Photo courtesy of Sure Fit.
Use What You've Got
RMS user Decor2UrDoor used leftover fabric from her window treatments to create a flirty slipcover for a college co-ed's dorm.
Source:hgtv.com
The 49th Jinhan Fair
Jinhan Fair Online Exhibition