Stylish Double-Duty Spaces
2014.12.17
---
We all have them: those "extra" rooms in the home that serve more than one purpose. With a little planning and organization, a multifunctional room can still be stylish. Take a look at these well-designed combination rooms for ideas.
Lively Laundry and Craft Room
Rate My Space user lmmmkay turned a small room into a functional space for doing laundry and folding clothes, as well as sewing and crafting. Bright colors open up the windowless room, while whimsical artwork makes it an appealing space to spend time.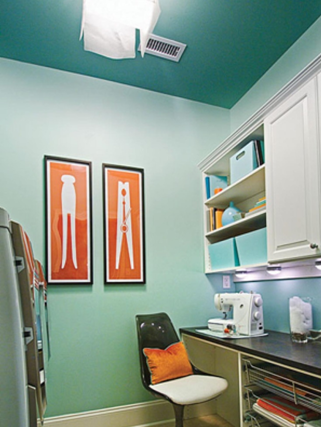 Three Rooms in One
Designer Candice Olson created three distinct areas in this multi-functional basement: a lounge zone, a TV and media zone and a workout zone. French doors flanked by two glassed-in waterfalls elegantly separate the exercise area from the rest of the space.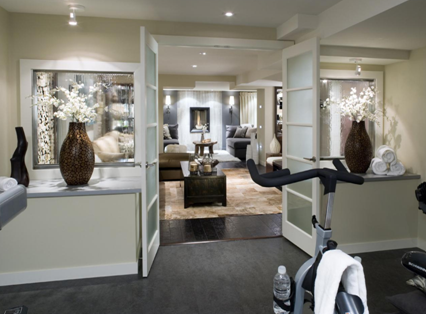 Family-Friendly Workstation
Designed with the entire family in mind, this multifunctional room features a lounge area, a reading nook and a versatile workspace that both the kids and the parents can utilize. Rather than disappearing to different parts of the house, the family can spend more quality time together in this communal room. Design by Randy Weinstein.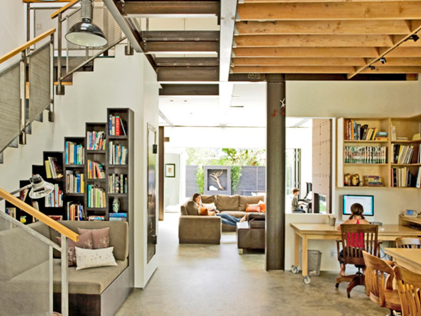 Harley Hangout
Rate My Space user Gunslinger used space wisely in his garage-turned-man-cave. Even after building a bar and adding a television area to one side of the space, he still left plenty of room for his motorcycles and additional storage.
Seamless Combination
While this modern bathroom doubles as a laundry room, the washer and dryer don't stand out as an eyesore. The sleek, stainless steel appliances blend in with the room's concrete countertops and monochromatic color scheme. Design by Rate My Space user gogirlgo.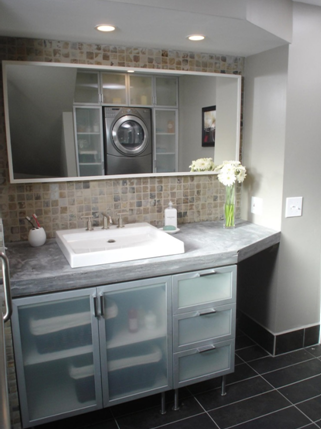 Versatile Basement
Rate My Space user MariaZ created a fun basement hangout with a bar area, a theater space and a pool table. A see-through fireplace defines the separate zones while retaining the room's open feel.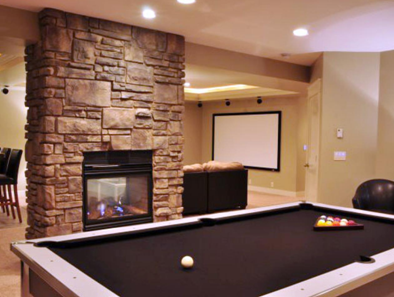 Spa-Inspired Space
Designer Candice Olson blended serenity and functionality in this combination master bathroom and home gym. Rich finishes and spa-like amenities paired with an elliptical trainer mimic the atmosphere of a high-end health club.
Dual-Purpose Dining Room
To maximize space in this dining room that doubles as a library, designer Leta Palatino-Ash chose cabinetry with sliding doors instead of doors that swing out. The teak wood used for the shelving and cabinetry works with the room's existing furniture.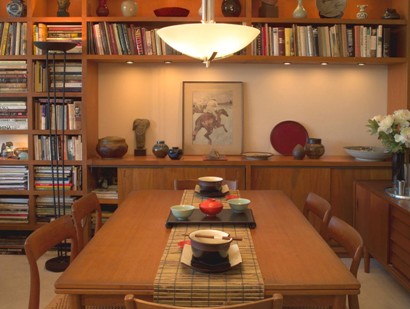 Source: HGTV
The 48th Jinhan Fair
Jinhan Fair Online Exhibition