The 30th Jinhan Fair Proves a Great Success
2014.10.27
---
The seven-day 30th Jinhan Fair for Home & Gifts concluded in Guangzhou,China on October 27, 2014. This global home & gifts trade fair spanned across an exhibition area of 83,000m2, and attracted over 50,000 professional buyers from 154 countries and regions around the world and nearly 800 exhibitors who released tens of thousands of new products. It has set the latest trend in the international home & gifts market.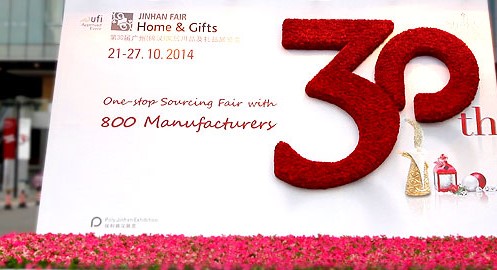 Industry Leaders Attracted by the Global Debut of Tens of Thousands of Products
The 30thJinhan Fair was once again under the spotlight of the global home furnishing and gifts industry this autumn with the keyword of "new". Leading enterprises and small- and medium-exhibitors all rolled out their latest creative products for this season in the six product lines of home decorations, furniture, seasonal decorations, outdoor gardening supplies, gifts and household daily goods, giving the fair a refreshing look. In particular, Christmas gifts and seasonal decorations --- the main products for the autumn season, achieved a new height in their decorative effect and exterior appearance by employing modeling techniques, mixing different materials and applying different colors boldly.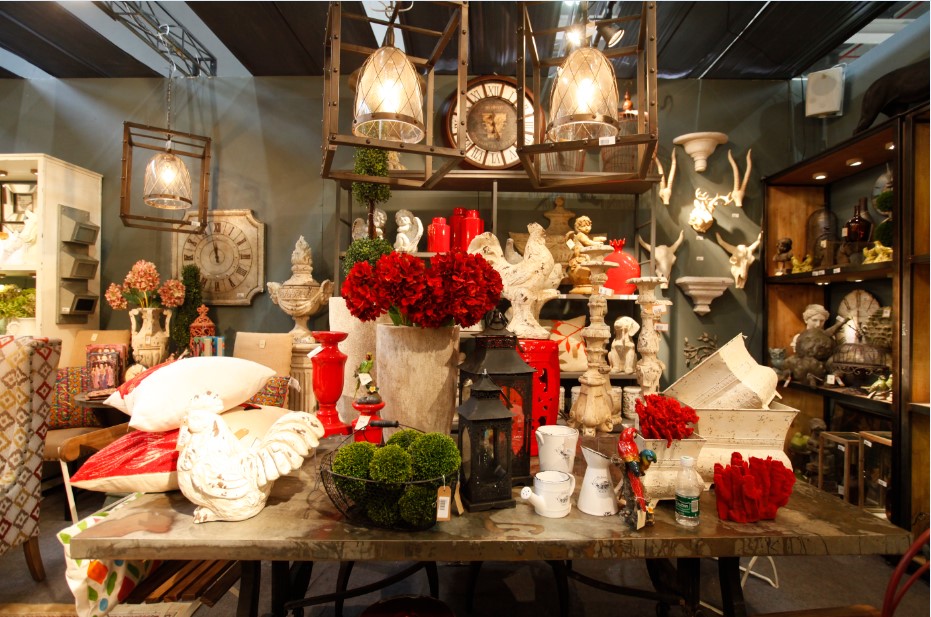 The presence of top exhibitors attracted the biggest buyers in the world, including retail giants among the World Top 250 Retailers such as Hobby Lobby, TJX, Best Buy, Family Dollar, Hy-Vee, Pier 1 Imports, Ross Stores from the United States, ALDI --- the biggest chain supermarket in Germany, Migros and COOP --- commercial empires in Switzerland, Denmark's biggest retailer Dansk Supermarked AS, Spain's biggest department store El Corte Ingles, Kingfisher and Sainsbury's from the UK, Japan's Aeon, Hong Kong's Li&Fung, Finnland's Kesko and Falabella from Chile. They were joined by Karstadt Quelle --- the biggest mail-order department store in Europe, Giant Tiger ---Canada's biggest chain of discount stores, Jumbo ---Greece's biggest toy retailer and Euro group from Hong Kong. Statistics show that 52% of the buyers at the fair came from Europe and America. The expertise and influence of buyers is a major standard to measure the success of a fair.
General Manager Xue Song of Shenzhen D'SILY who have attended the fair for 22 times consecutively remarked that, "After 15 years of development, Jinhan Fair has reached an ideal state in terms of the quality of exhibitors and the diversity of product supply chain and has truly become a one-stop platform for clients in the global home & gifts industry from different regions and with different needs. Buyers used to come for the exhibitors, but now they are here for the fair itself. With the development of Jinhan Fair, our company has also built up our reputation in the international home & gifts sector. This year, we've adjusted our target market and product positioning and hope to make bigger progress in the future market."
C.J. Marketing Ltd, one of Canada's top furniture importers, has visited the Jinhan Fair for 27 consecutive times. Its purchase head Mr. Brian Chan said, "Jinhan Fair is our most important purchase ground in the world. It has released a lot of new products this year and we've increased our purchase accordingly. I believe that Jinhan Fair will bring us more surprise in the future."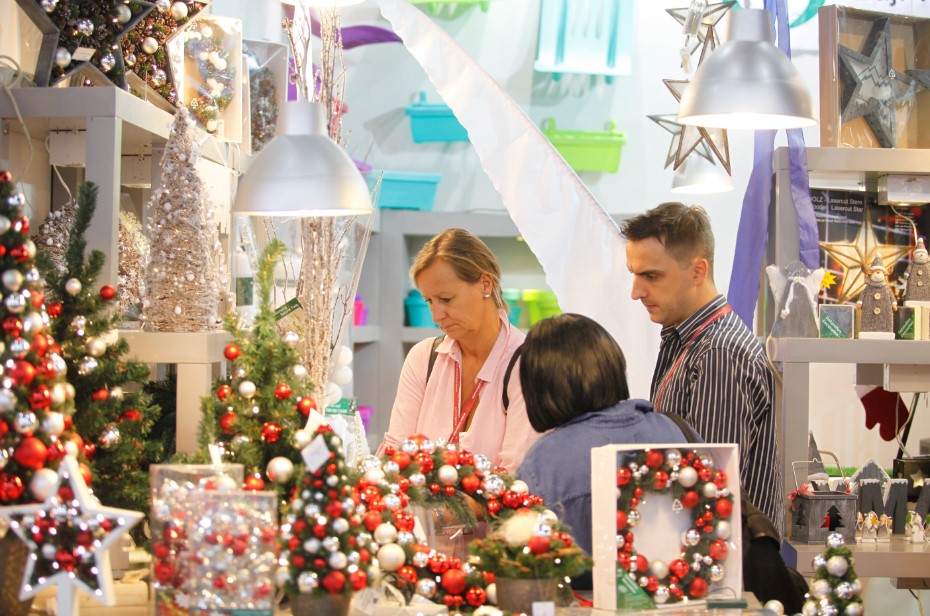 Gather Market Elites to Promote the Positive Cycle of the Industry
Since July this year,China's foreign trade has shown some promising signs though the international market still looks gloomy. As far as the on-site trade at the fair is concerned, the overall turnover has beaten the expectation. To adapt to the changing market, both exhibitors and buyers are actively making innovations. Exhibitors have reinforced their efforts in the R&D of new products and quality management to improve their competitiveness and capitalize on market opportunities; buyers are more concerned about whether the products can fit into the local consumption market, have been stricter in selecting suppliers, value more the reputation, strength, product delivery and quality guarantee of suppliers, and are extensively looking for high-quality partners. This year, nearly 80 enterprises made their debut at the fair, bringing more products for buyers and elevating the fair to a higher level.
The old buyer R&W from Germany has been a veteran in the holiday supplies & home furnishing industry and its General Manager Mr. Frank Robert Marchl observed that, "Jinhan Fair has a wide array of products and keeps updating its product lines. We can always find a lot of things we want here." Don Mechanic, an American importer of seasonal decorations and furniture, has visited the fair for 23 times in a row, and its purchase head Alister Zou is optimistic about the US market, saying that "We spend four to five million US dollars at Jinhan Fair every year, accounting to about 40% of our purchase amount. This year, we are mainly looking for Christmas gifts, seasonal decorations and furniture. It's always excited to be here."
Speaking of the current market situation, General Manager Lin Liqu of Fuzhou Homebroad Arts & Crafts Co., Ltd. said, "The foreign trade market is constantly changing, but the core remains intact: products are and will always be the magic weapon for an enterprise to thrive in the market. Only when you make really good products can you form a positive cycle and attract more and more buyers to cooperate with you." He is very content about the role of Jinhan Fair as a platform, "Jinhan Fair has gathered almost all the giants in the home furnishing & gifts industry worldwide."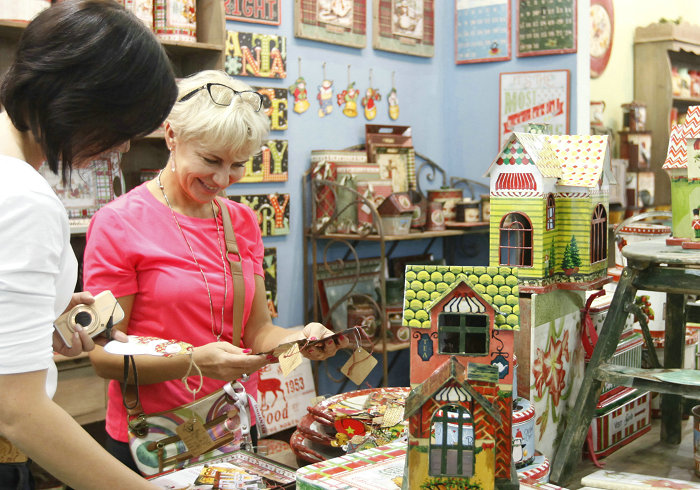 After 15 years of relentless pursuit of excellence, Jinhan Fair has achieved a new height in its history and entered into a new era. In the future, it will continue to play the role of wind vane in the global home furnishing & gifts foreign trade sector and contribute more to its development. The 31stJinhan Fair is scheduled to be staged from April 21 to 27, 2015 at Poly World Trade Center Expo,Guangzhou. You are welcome to join it and open a new chapter.
The 49th Jinhan Fair
Jinhan Fair Online Exhibition