Get Turned On to a Lighting Plan
2014.09.02
---
Coordinate your layers of lighting to help each one of your rooms look its best and work well for you
A well-lit room looks, works and feels better; it's as simple as that. Whether you are starting from scratch with a new home or are looking to tailor your current space to better fit your needs, a lighting plan should be on your radar. Here's the scoop on lighting plans — what they are, why you may want one, how to implement one and when to hire a pro.
L K DeFrances & Associates
What is a lighting plan? An official lighting plan is a drawing, done to scale, that shows the location of every light switch, outlet and light source in a space. If you are working with an architect or interior designer, he or she may create a lighting plan. Or you can choose to hire a lighting designer to coordinate with the other members of the design team to come up with the best places for lights, switches and outlets.
If you are not working with a designer, you can, when armed with the proper tools, assess the lighting in your home on your own. After considering your lighting needs, you might find you need only to add a few lamps and dimmer switches; you might decide to hire an electrician to put in a few additional outlets; or you might want to hire a lighting pro to completely transform the lighting in your space.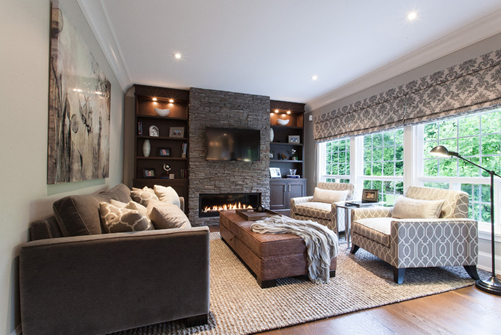 Kenorah Construction & Design Ltd
What is a lighting designer? A lighting designer creates custom lighting plans for a room or a home, or to highlight a specific feature, like an art collection. Look for a pro who has a Lighting Certification (LC) from the National Council for the Qualification of the Lighting Professions (NCQLP), or is a Certified Lighting Consultant (CLC). Some architects and interior designers may also have certification in lighting design.
Why hire a lighting pro? A lighting designer can help with lighting special spaces, like a home theater; can minimize glare; can increase energy efficiency and more. If you are already working with a team of home professionals on a remodeling project or new build, having a lighting designer join the crew can help streamline the design process, and will not necessarily mean spending more, as the lighting designer will take on some tasks that the other pros would have been charging for anyway.
Cost: Like other home professionals, lighting designers may charge by the hour or by the job. The hourly rate varies depending on the region and the pro's experience, but you can expect to pay $75 to $200 per hour. For medium-size and large jobs, it may be best to get a proposal for a fixed rate, so you can budget appropriately. For very small jobs, an hourly rate can be more appropriate.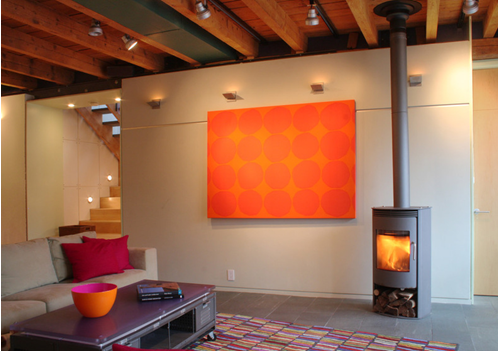 Studio One-Off Architecture & Design
Know the lighting needs of your room. Different spaces call for different levels of lighting. The lowest levels of light are required in the living room, bedroom and dining room. These spaces are where we socialize, sleep and enjoy meals — all times when lovely, soft ambient lighting is appreciated. Properly placed task lighting is a must in every room (and these rooms are certainly no exception) but overall, the lights can be dimmer in these spaces.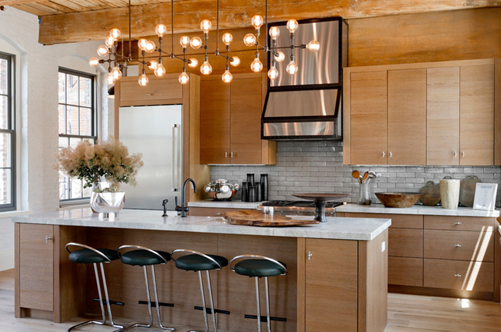 Rikki Snyder
The kitchen and bathroom require the most light — the kitchen especially needs far more light than other rooms in the house, so that you can safely see the food you prepare and cook. If you have ever tried to cook in a poorly lit kitchen, you know how disconcerting (and even dangerous) it can be.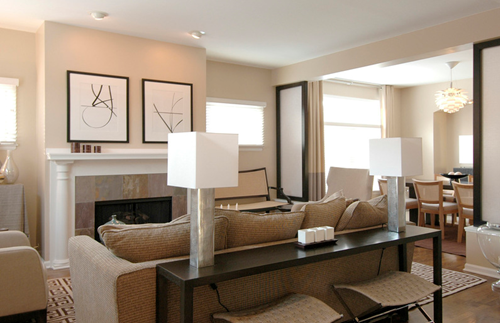 the orpin group, interior design
Plan your outlets. Having an outlet right where you need it is a blessing — and you don't need to do a full remodel to add a few outlets! Outlets can be installed in the wall or floor, inside cabinets and on kitchen islands. Having more outlets can also be safer, particularly if you've been overloading the few outlets you currently rely on or running cords under rugs, which can lead to fires.
Michael Fullen Design Group
Use dimmers. A dimmer on every light switch is a relatively easy change to make, and it can have a big effect on how your space is lit. You may have thought of putting a dimmer switch on the living room, dining room and bedroom lights, but dimmers are great in the kitchen and bath as well.
Having a dimmer switch allows you to create a subtle shift in mood from cooking and prep time to mixing and mingling during a party. And when you are hoping to unwind with a nice soak in the tub, softly dimmed lights are so much more pleasant than glaring overheads.
Make light switches convenient. Think about how you most frequently enter each room, and be sure there is a light switch near the entrance. The only exception is in the bedroom, when you may need an additional switch near the bed — especially if you choose to forgo the usual bedside lamps in favor of a pendant light.
Source: Houzz.com
The 49th Jinhan Fair
Jinhan Fair Online Exhibition