[Exhibitor Story -'Progress with Excellence'] Qooltango: A New World In Front of YOU
2014.08.20
---
【For Jinhan Fair 30th Anniversary】
JINHAN FAIR has sophisticated fair functions and rich business atmosphere. Both services and measures of pre-fair and post-fair are really considerate. We have been maintaining continuous growth ever since our first JINHAN FAIR in 2012. Our brand has been accepted by clients. We have achieved a lot at JINHAN FAIR. At the 30th anniversary of JINHAN FAIR, we will be staging two series, "eternal classic" and "natural charm". We wish a full success of the Fair!
——Billy, Chairman of the Board of Directors of Qooltango
"Trade=factories make products+ exporters sell them". Is this how you define the trade model? If so, then you are out! The world is becoming "flat". Exporters in China are quietly changing their ideas and ways of doing business along with the pulse of the global business world. Qooltango, an extremely popular exhibitor of JINHAN FAIR is showing us such change! Qooltango,Quality、Cool、Tango!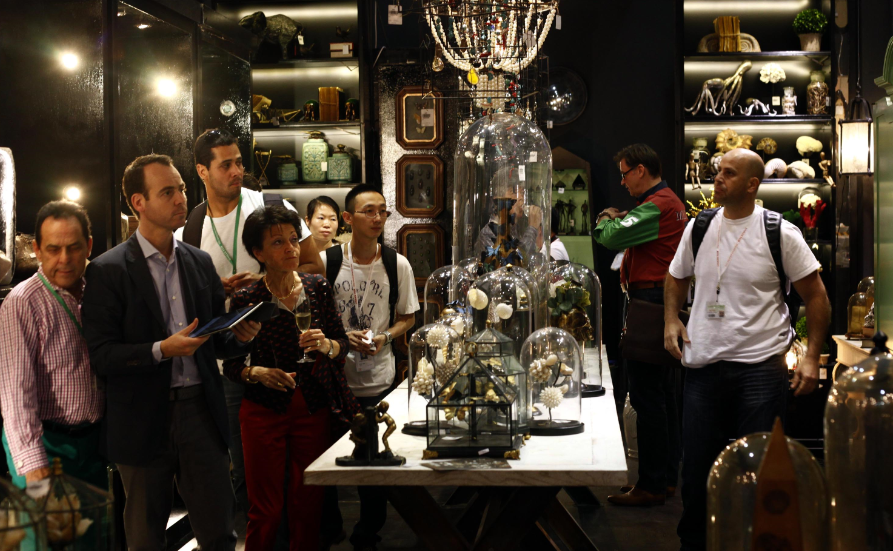 Qooltango has a factory in Dongguan. But it does not only customize, process and sell a single kind of product. The business growth model of Qooltango is design-driven. It also integrates products according to different clients' needs, and provides integrated plan and full-set design. This strong integration capability attracts a large batch of retailers and other factories from traditional manufacturing to "manufacture+ trade services", Qooltango has opened a gate to the new world ahead of it.
Visitors at Qooltango's JINHAN FAIR booth are always numerous. The founder of Qooltango, Billy includes his more than 30 years of travel experiences into his home products and decorations career. 18thcentury's natural history style, adventurers of the big maritime navigation era, etc. are bringing visitors enjoyment that travels through times and spaces; besides exhibits that are embedded with stories, the relaxing music, divine food, friendly employees are inviting every visitor to the booth. They are naturally engaged in the emotion that Qooltango creates. JINHAN FAIR is not only a trade platform, but also a perfect brand showcase venue for Qooltango.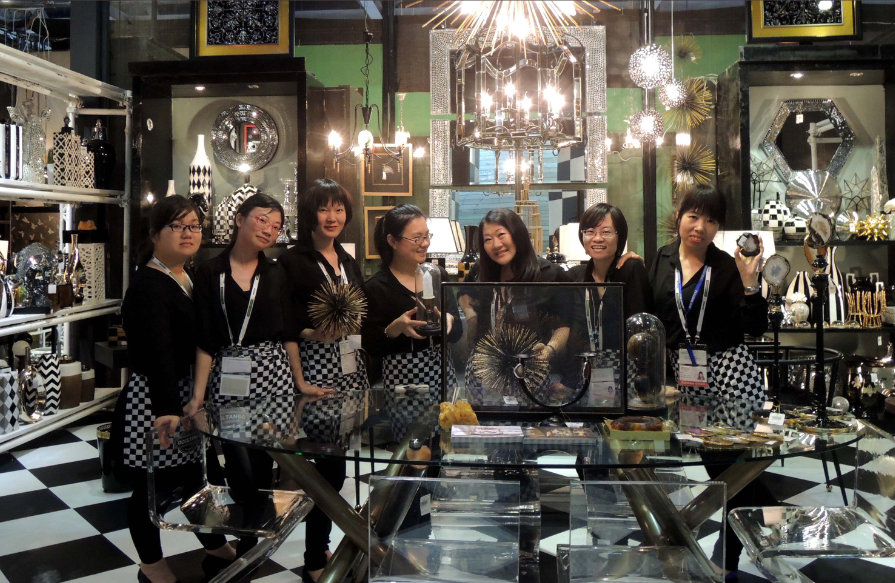 Qooltango is demonstrating more than 1000 kinds of products made of ceramics, wood, and iron. There are also lamps and furniture. Buyers from around the world love these products. The design director of Qooltango said, "JINHAN FAIR has high-end visitors. Our booth space is sufficient; exhibitor quality is very good too. Our booth is full of visitors every day. They flow into our booth form 10 o'clock the first day of the FAIR."
During the 2 years at JINHAN FAIR, Qooltango has achieved prosperity. From the huge growth of the down times of 2012-2014 in the export industry to the annual growth rate of more than 25% in 2013, its products are now sold to the UK, France, the Netherlands, the USA, Canada, etc. Its strong competitive strength has radiated to 160 countries and regions including Europe, the Americas, Australia, Asia, Africa and etc.
Cool and passionate—come to Qooltango, come to JINHAN FAIR, you are guaranteed to feel the heated atmosphere of the changes brought by the new export era here.
The 49th Jinhan Fair
Jinhan Fair Online Exhibition