Clues to U.S. retail Giants from Li & Fung
2014.08.20
---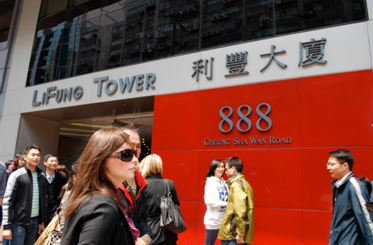 One of the world's largest supply chain middlemen Li & Fung Limited (Li & Fung Ltd., 0494.HK, referred to as: Li & Fung) will be announced in the first half earnings Thursday as Target Corp. and Wal-Mart Stores Inc. (Wal-Mart. Stores Inc., WMT) and other large retailers, suppliers, Li & Fung's results will reveal clues about the state of American retailing.
Li & Fung is headquartered in Hong Kong with about 15,000 factories worldwide contract for the production of some of the largest U.S. retailer of clothing, toys and other products, analysts said there is a sales and retail sales between Li & Fung USA indirect relevance: When U.S. retailers to the good performance, they are usually such buyers to Li & Fung issued more product orders.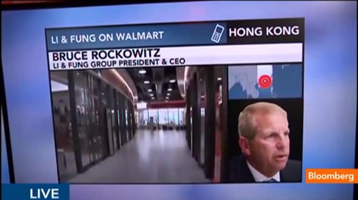 Anastasia Vasilakis SHK Financial Group (Sun Hung Kai Financial) analyst Nicholas Studholme-Wilso said Li & Fung involving all business American retail industry, but slightly better operating conditions. SHK Financial Group of Li & Fung's rating to 'buy.' The bank expects revenue this year, Li & Fung will increase by 6%, while U.S. retail sales will grow by 3% -4%, he said, Li & Fung has been increasing its market share.
NRF (National Retail Federation) is expected in the first half of this year the United States retail sales will grow by 2.9%.
Despite the economic recovery in the United States, but the United States has not ushered in strong growth in retail sales, and to prepare for the grim back to school season and holiday shopping season. Though Li & Fung and American retail industry, most of the sales of the next six months to achieve, but these may also be reflected in weak condition from the first half of the performance of Li & Fung.
Analysts say this year's performance of Li & Fung also may be subject to operating expenses grew blow After stripping the brand licensing business and set up a safety and operational consulting subsidiary, Li & Fung expanded staff.
Investors will focus on whether there will be more Western retailers like Li & Fung began kicking middleman, get products directly from the factory to reduce costs and control the supply chain, Wal-Mart (Wal-Mart) in 2012 on the abolition of interest abundance of its overseas stores supply the majority of commodities business. children's clothing brand Carter's Inc. has said it also plans to direct purchase more products.
Source: Wantinews
The 49th Jinhan Fair
Jinhan Fair Online Exhibition