HOT 100 RETAILERS
2014.08.04
---
Right place, right time, right product help the nation's fastest-growing retailers succeed
This is a good time to be a small-footprint or specialty grocery chain, whether national in scope or one with stores clustered in regional markets. Being a home goods retailer isn't too bad, either. That, in a nutshell, is the story told by the 2014 STORES Hot 100 Retailers report.
Hot retailers find a way to align with a shopper base that might not be very well organized or had not been effectively addressed previously, says Bryan Gildenberg, chief knowledge officer with Kantar Retail, which provides the data for the Hot 100 report.
"Hot retailers do things better than their competitors. They've cleverly carved out a proposition for the consumer," Gildenberg explains. "Part of that is being at the right place at the right time with the right products."
Growing through mergers, acquisitions
The rise of small and specialty grocery chains is enabled by the squeeze put on traditional supermarkets by discounters, drug stores and online purveyors of food and other consumables. "Contraction" is the word of the day, evidenced by the appearance of Albertsons at the top of the Hot 100 chart and that of SpartanNash — the tie-up of Spartan Stores and Nash-Finch — just a few rungs below. The mergers and acquisitions coursing through the supermarket industry indicate there are plenty of growth opportunities for smaller, regional and specialty grocers.
Albertsons at No. 1 represents a reassemblage of a supermarket empire that stretched from coast to coast in the early part of this century — a remarkable achievement, but one that was not very successful and short-lived the first time around. In 2006, the sprawling network of supermarkets and drug stores encompassing Albertsons, the old Skaggs stores and numerous mid-sized drug and grocery chains was sold off in parts. CVS picked up many of the retail pharmacies, SUPERVALU took the largest share of the supermarkets and a consortium led by Cerberus Capital Management took the less-profitable end of the far-flung Albertsons operation.
The Albertsons stores were reunited last year when SUPERVALU sold most of the chain to the Cerberus-led owners group. The company grew even larger earlier this year with the acquisition of Safeway.
To survive and prosper, retailers have to know their customers — and those customers' preferences — all the way down to the individual-store level, says Gildenberg. This means localizing store design, the marketing approach and the merchandise itself.
"Stores have to be much more connected to their trade area — know their trade area, know the market better," he says. "This includes more than geography. It's knowing lifestyles and homing in on that. This is particularly important in urban markets."
Meanwhile, Spartan Stores, an aggressively expanding group of traditional supermarkets centered in and around Michigan, moved from gobbling up local grocers to taking over Nash Finch, a Minnesota-based grocery wholesaler and retailer. The acquisition boosted SpartanNash into the No. 5 spot.
Not all acquisitions in the supermarket industry are indicative of struggling retailers trying to survive. In the case of two specialty chains serving largely ethnic customer bases, takeovers are a way to grow into new markets, increase purchasing power and better compete with traditional supermarkets that typically devote an aisle or less to "ethnic" products.
"There is still an enormous opportunity to bring organization in food retailing mostly because the grocery market in this country has been very, very fragmented," says Gildenberg. "Selling fresh food is hard and the successful supermarkets are those that identify with their shopper base."
No. 13 H Mart started 32 years ago in New York City's Queens borough, catering to a Korean customer base while selling pan-Asian products. The chain now extends from New York to Georgia and jumped to the West Coast seven years ago, filling in with locations in Illinois, Texas and Michigan. H Mart also operates an e-commerce site featuring Asian delicacies and specialty products.
Northgate Gonzalez Markets, at No. 30, has been serving Latino customers in California for more than 30 years. Co-president Miguel Gonzalez Reynoso likes to point to the time several years ago when Albertsons was shuttering stores in Southern California, making a location available for him to expand into San Diego County.
"My father used to always say that anything that isn't growing is dying," Gonzalez Reynoso says. "We never open a new market until the last one we opened is making a profit."
Expansion is still on the menu in the form of a joint venture with Cardenas Markets to acquire the Phoenix-based Pro's Ranch Markets at a bankruptcy court sale. Northgate Gonzalez would then have an interest in seven Arizona stores and two each in New Mexico and Texas.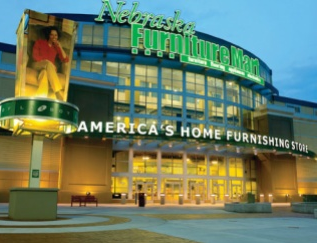 Spending on the home
The housing market may not be booming, but retailers selling goods for the home certainly are — particularly Wayfair and Conn's, which claim the No. 2 and No. 4 spots, respectively.
What's driving this success, Gildenberg says, is consumers' "willingness to spend money on their homes. People are comfortable with their income as the national economy slowly improves and the fear of losing jobs lessens."
Another factor at work, he says, is that "There are retailers out there that used to sell a lot of housewares and they have stopped selling them. There is … a valuable share of market left by J.C. Penney and Sears."
The turmoil among large general merchandise store chains provides an opportunity for "specialty players to really grow and even dominate," Gildenberg says. "Don't be surprised if Amazon comes on strong in the housewares area. Costco is also very good at insinuating itself into these situations."
It took 12 years for Wayfair to grow from dot-com start-up to the hottest e-commerce retailer in the country, with nearly $1 billion in sales booked last year. Wayfair offers more than 7 million products through a variety of e-commerce sites including Wayfair.com; the flash sale site Joss & Main; AllModern, which offers original modern designs for the home; BirchLane, with classic furnishings and décor; and lifestyle home furnishings site DwellStudio. Last fall Wayfair partnered with Staples to offer the office supply dealer's e-commerce customers a greater selection of housewares and home furnishings.
Wayfair is benefitting from many of the trends that have emerged in this segment of retailing, as well as the growing strength of e-commerce, says Gildenberg. "What consumers are saying is, 'If it's mainstream, I want to find it in a format I'm comfortable with.' Wayfair is a good example of meeting this challenge."
Wayfair, which may be headed for an initial public offering of stock in the next 12 to 18 months, is based on "connecting with consumers by giving them what they want," says Niraj Shah, co-founder and CEO. In the early years, "The time we spent on the phone with customers learning what they want and giving it to them was how we learned. Our customers taught us how to grow."
No. 4 Conn's sells consumer electronics, major appliances, furniture and mattresses in 10 states to consumers who often have to finance their purchases. Conn's extends the credit, too: The retail business has been going great guns, but the finance side of the business has been on shakier ground of late.
Conn's retail business pushed same-store sales up 15.6 percent, on top of a 16.5 percent comp performance a year ago, as gross retail margins improved to 41.4 percent. While catering to an underserved credit clientele, Conn's has expanded its merchandise in the three years since Theo Wright took over as chief executive.
So far this year, Conn's has moved into new markets in Knoxville and Memphis, Tenn., and Denver, Colo., with its larger HomePlus format, while remodeling four locations and closing three; 58 of the chain's 80 stores are HomePlus units.
"We are encouraged by signals that management is 'tapping the brakes' on retail growth and working to bolster its collections infrastructure," says Brain Nagel, retail analyst at Oppenheimer & Co.
On the consumer credit side, the number of customers 60 or more days behind in payments has declined to 8 percent, says Wright. "Execution in our collections operation improved during the [first] quarter and delinquency declined, as anticipated," he says. "We expect to see further execution improvement in the coming quarters."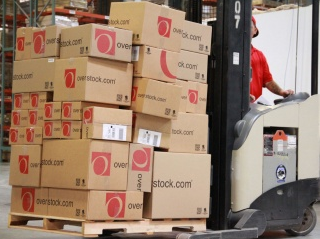 Maintaining innovation
No. 3 Ascena Retail Group once again heads the apparel contingent of the Hot 100 Retailers. It has discarded much of the Charming Shoppes portfolio it purchased two years ago, and the remaining businesses are organized into five major brands: tween-oriented Justice; plus-size Lane Bryant; Maurices, catering to fashion-forward 17- to 34-year-olds; Dress Barn for a more mature customer; and Catherines, offering classic apparel and accessories targeted at plus-size women 45 years of age and up. Maurices has been expanding aggressively, adding an average of 50 stores a year for the past five years and growing sales 65 percent over that same period.
No. 6 Michael Kors Holdings, whose common stock price quadrupled in the 30 months following its December 2011 listing on the New York Stock Exchange, shocked investors' confidence when it allowed that ambitious expansion plans overseas might put pressure on margins and undermine short-term profitability. But the European store-opening binge — a total of 55 new locations by the end of next March — could also be the foundation for a new period of growth, the company suggests.
If Michael Kors does stumble from the upper ranks of Hot 100 Retailers this year, it would not come as a major surprise. "I don't know how a fashion business can be that good for that many quarters," says Gildenberg, adding that the company would likely rebound once its international expansion efforts begin to pay off.
The big challenge Gildenberg sees for Michael Kors is avoiding "distribution ubiquity" — controlling supply chain and distribution so merchandise isn't available everywhere. "Five years down the road, it doesn't want to become another Coach," Gildenberg says, referring to the leather goods and accessories manufacturer and retailer whose sales and earnings tumbled in the year ended June 30.
Things have become so unsettled for No. 11 Lululemon Athletica that it was considered good news when Founder Dennis "Chip" Wilson said he was looking for new ideas from a group of financial advisors that includes Goldman Sachs. Wilson has been battling with Lululemon's board of directors after stepping down as chairman two years ago; things heated up in June when the company cut back on its sales and earnings forecasts for the remainder of this year.
Retailers like Lululemon and No. 7 Under Armour were able to determine consumer bases, identify with them and align merchandising efforts accordingly, developing almost cult-like followings in the process, Gildenberg says. Eventually, however, consumers wanted to purchase more workout clothes — possibly even at big-box stores, he says.
Even with that prospect, things are looking up for Under Armour, which recently announced plans to open a Brand House on Chicago's Magnificent Mile next March. At 30,000 square feet, it will sport an interactive environment featuring a full line of apparel, footwear and sports equipment.
Under Armour has been on a tear, generating 16 consecutive quarters of 20 percent or better sales gains. "Based on current visibility, we expect 2014 net revenues of $2.88 billion to $2.91 billion, representing growth of 24 percent to 25 percent," Under Armour CFO Brad Dickerson told analysts and investors on a conference call.
Oppenheimer's Nagel sees plenty of room for the company to grow, particularly as it moves more deeply into the women's and youth markets. Under Armour is maintaining "a constant and evolving offering of new product innovations that spurs repeat purchases among existing UA consumers and helps to extend the brand beyond sporting goods and into mainstream fashion," he says.
Another brand that embodies just about everything Gildenberg says a retailer has to do to succeed in today's marketplace is No. 9 Five Below, which offers "a broad range of trend-right, high-quality merchandise targeted at the teen and preteen customer."
Five Below's model is a good example of what should be successful for the next few years with its "very tightly defined merchandise in a small format," Gildenberg says. "It's very disciplined and easy to navigate once you're inside."
Source: NRF
The 49th Jinhan Fair
Jinhan Fair Online Exhibition