The 6 best blog posts about QC & Quality Assurance in Asia
2014.07.24
---
I have the honor of serving on the board of directors for the inspection agency Asia Quality Focus. In this capacity I have gotten to know their team of researchers who create the content for their blog. The blog does an excellent job of giving an insider's look at important issues relating to quality control and auditing in Asia. Here are their blog posts which I consider "best of" for the period of Jan, Feb, March and April.
QA= Quality Assurance, QC=Quality Control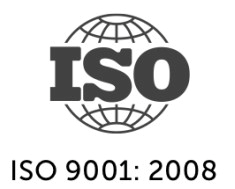 ISO poster on the wall doesn't mean the factory has great QC
Supplier quality management in China: lessons learned database
Product laboratory testing in China for certification – an introduction
China supplier selection tools: free resources
China manufacturers for textile and apparel: the trend
Supplier Quality Management system: selection criteria
General and special inspection levels of the AQL table
Hope you enjoyed the posts above. If you have questions or need support with quality control or auditing, I would be happy to make introductions for my readers to the team at AQF.
Wishing you successful China sourcing!
Source: Alibaba.com
The 49th Jinhan Fair
Jinhan Fair Online Exhibition