Retail sales numbers miss expectations
2017.02.15
---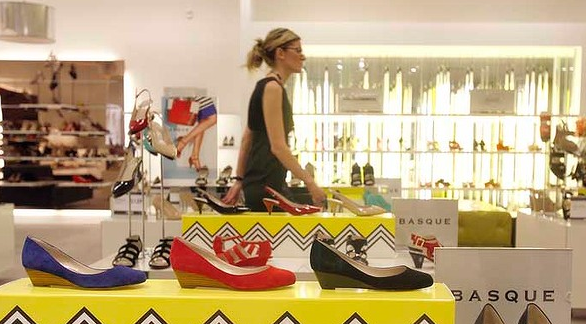 Retail sales have edged higher in April, but have missed expectations, with economists expecting the slowdown in momentum to continue through the next few months.
Retail trade rose by 0.2 per cent seasonally adjusted in April, increasing for the twelfth-straight month. Economists had forecast a rise of 0.3 per cent, following a 0.1 per cent lift in March.
The Australia dollar rose slightly, up about a tenth of a cent to $US92.54.
The largest contributor to the lift was department stores, who recorded a 2.9 per cent increase in sales. This was followed by cafes, restaurants and takeaway foods, up 0.5 per cent.
''The figure would have been weaker had it not been for a sharp reversal in department store sales, which are often volatile from month-to-month and have been quite weak of late, while other retail spending has been somewhat stronger,'' Bank of America chief economist Saul Eslake said.
On a state-by-state basis, Victoria was the biggest contributor, jumping 0.8 per cent. Sales in NSW gained 0.1 per cent, Tasmania lifted 0.4 per cent and South Australia rose 0.1 per cent.
Queensland retail sales fell 0.3 per cent, while Western Australia dipped 0.1 per cent.
''In our view, the weakness in the month was likely in part due to the close proximity of Anzac Day and Easter, which appears to have weighed on spending in some categories,'' ANZ economic analyst Savita Singh said.
''Even still, after a strong pick-up since August last year, retail spending growth has noticeably weakened over the past three months.''
Following a strong period for retail sales over Christmas and New Year, the weakening in the rate of growth is unsurprising, especially given the fall in consumer sentiment, JPMorgan economist Ben Jarman said.
Consumer sentiment lifted slightly on Tuesday morning, its first rise since news from the federal budget was leaked. However, ANZ's consumer sentiment measure is still down 12 per cent in the last six weeks.
''Broadly, we expect retail sales to continue on this slowing trend for the next couple of months through mid-year on the basis of weaker consumer sentiment,'' MrJarman said.
''Overall, the signs of the consumer recovery that might have been there at the turn of the year seem to have ebbed a little bit, so the burden has been on the non-mining capex and housing to drive things on from here, we remain somewhat unconvinced of that,'' MrJarman said.
The weakening momentum since January may be in part due to the school kids bonus, which has had a noticeable impact of six-month retail sales intervals, MrEslake said.
''There won't be any school kids bonuses anymore, and with sentiment having already begun to tail off from around the turn of the year, remember that the April numbers may have been affected by a bit of the pre-budget speculations, we could be in for some more weakness in retail sales in the months ahead,'' MrEslake said.
Source: The Sydney Morning Herald
The 48th Jinhan Fair
Jinhan Fair Online Exhibition