Rude sales people can boost luxury sales
2017.02.15
---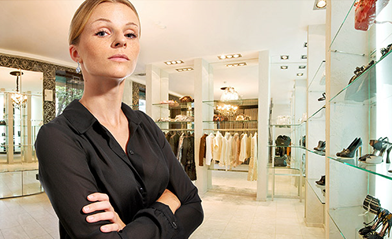 Apparently, rude sales people and fancy brands go well together.
At least that's what a recent study shows. Shoppers appear to want to buy more of the high end brands after being treated badly, according to research conducted by two professors.
They said this kind of behavior is driven by an inherent human nature of wanting to prove they belong in an exclusive club.
"As upsetting as it is to be condescended to, in a luxury environment it appears to work in the brand's favor," said Morgan Ward, who teaches at Southern Methodist University. He said it's about wanting to be "part of the tribe" or the in-crowd.
Ward co-authored the research paper, which was based on several scenarios in which participants interacted with phony salespeople they thought worked for upscale brands such as Gucci, Louis Vuitton or Burberry . Some of the people posing as sales staff were rude and some were not.
Surprisingly, customers in the simulations had an increased desire to buy the luxury goods after being treated rudely. In fact, the ruder they were, the higher the desire to buy the posh items.
That's exactly how it went down in real life with McKenzie Kirby, a 21-year-old accounting major from Urbana, Ill., who likes to shop at luxury stores.
"I was in a Neiman Marcus, dressed nicely, with a Prada bag and nice shoes. I asked a sales associate about skin care, and he said I wouldn't be interested in the kind of makeup he sold because it was expensive. I got so angry that I ended up buying the $45 eyeliner just to show him I could," Kirby said.
"It appears that snobbishness might actually be a qualification worth considering for luxury brands like Louis Vuitton or Gucci," according to coauthor Darren Dahl, who teaches at the University of British Columbia.
Neiman Marcus, a spokesperson e-mailed a statement saying the store associate's behavior was unacceptable and makes bad business sense. The statement also said that all the training at Neiman Marcus revolves around exceeding the customer's expectations.
Source: CNNMoney
The 49th Jinhan Fair
Jinhan Fair Online Exhibition