Retail sales rise, but miss expectations
2017.02.15
---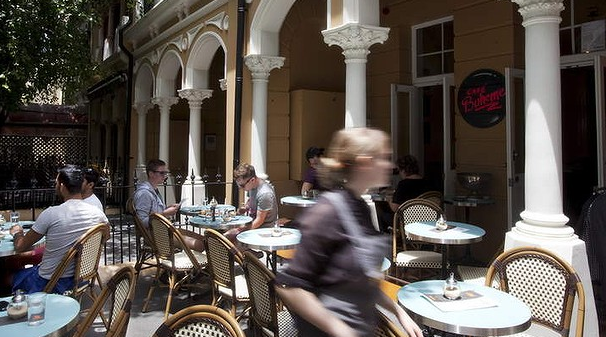 Increased spending in eating out helped retail sales figures rise for the 11th-straight month.
Retail sales have edged higher in March, but below economists' expectations, as spending in restaurants and cafes rose.
Retail trade rose by a 0.1 per cent in March for the eleventh-straight month. Economists had tipped retail trade to grow by 0.4 per cent after a revised 0.3 per cent increase in February.
The Australian dollar slipped slightly but regained some of its losses and was trading at US93.39¢ at mid-day.
The March figures took the annual rate of growth to 5.7 per cent, the Bureau of Statistics data showed.
The monthly increase also took the first-quarter growth sales volume to a seasonally adjusted 1.2 per cent, after a 1.1 per cent lift in the previous quarter.
While the retail growth for March was slightly softer than forecast, the volume of sales for the first-quarter of the year was strong and suggested that consumer spending made a solid contribution to GDP for the period, ANZ economist Savita Singh said.
"Along with an expected strong contribution to growth from exports following yesterday's international trade data, first-quarter GDP is shaping up to be a solid number," she said.
The increase in spending on eating out was weighed down by a fall in sales for household goods, clothing and at department stores.
The retail industry has shown signs of recovery on the back of a pick-up in consumer spending over recent months.
But earlier measures of consumer sentiment after reports of harsh cuts to government spending in next week's budget has seen confidence fall sharply over the past two weeks, according to a weekly survey by ANZ and Roy Morgan released on Tuesday.
Ms Singh said ANZ was remaining cautiously optimistic about the outlook for consumer spending despite the fall in the bank's confidence survey.
"That said, the ANZ-Roy Morgan consumer confidence pulse will be an important gauge of how transitory the weakness in consumer confidence will be," she said.
Economists said the Reserve Bank, which kept the cash rate on hold for the ninth-straight month on Tuesday, would be closely monitor the retail sector for signs the weakening sentiment could hit spending.
Source: The Sydney Morning Herald
The 47th Jinhan Fair
Jinhan Fair Online Exhibition