Design Tips FromKanye West and Calvin Klein's Architect
2014.05.22
---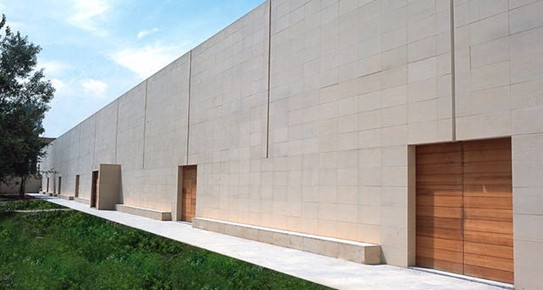 Claudio Silvestrin designs buildings that are almost monastic in their simplicity, as classical in spirit as they are anti-bling. Even so, the Italian-born, London-based architect counts among his devoted patrons Calvin Klein, Kanye West, and Giorgio Armani, for whom he has designed 26 stores. Silvestrin, a former business partner of architect John Pawson, is uncompromising in his vision, whether he is designing a London art gallery, building villas on a private island off Singapore, or renovating a medieval Italian castle. "Great architecture makes us silent," he says. "When we come across an amazing building, our ego disappears. That moment is my aspiration."
FondazioneSandretto Re Rebaudengo in Turin, Italy.
SEEING STARS
• A great client is someone who gives me carte blanche. Kanye West gave me carte blanche when he asked me to design his loft. I was surprised that he called me, yet after I got to know him I realized that he has a spiritual side.
• I designed Kanye's loft around a stone kitchen island made of porphyry from the Italian Dolomites. It's meant to be symbolic, like an altar—life goes on around it. There is no faucet. The water is activated by electronic sensor. I was trying to get closer to the primordial element of water, which in nature runs by its own force.
• A company once asked me to design a faucet. I told them that the best faucets are invisible. In an ideal world, I would also remove switches.
The kitchen of Kanye West's New York City loft.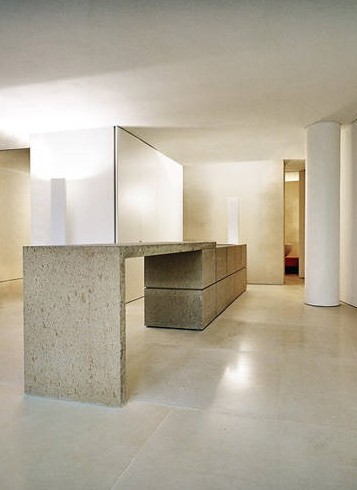 IT'S ELEMENTAL
• All materials have a yin and a yang—an energy that is beyond logic. We need that equilibrium for both our bodies and our minds.
• There is an ice-cold style of minimalism that has been trendy, but that's not what I do. I believe in warm minimalism. I use natural materials that remind us of earth, fire, and water. We're comfortable with things that remind us of nature.
• I recently designed a restaurant, Oblix, on the 32nd floor of the Shard, a 72-story London skyscraper that was built from concrete, metal, and glass. I balanced those elements with warm volcanic stone and dark wood. And there is a fireplace in the entrance, since everybody loves a fire.
• I have designed products and furniture for many companies, including Cappellini and Poltrona Frau. My latest collection is a bathroom series, Le Giare, for Cielo, where every piece, from the bathtub to the sink, is shaped like half of an egg. The only thing that changes is the dimensions.
The Victoria Miro Gallery in London.
POWER OF SIMPLICITY
• Minimalism is not in fashion now. What dominates is decorative-ism. Nobody wants to publish my projects. People are scared when they see something that simple. Architectural innovation is a challenge. The tendency is to play it safe.
• In a minimal residence, what should be visible are the people who live there and the essential objects they need for daily life, like a table. All the rest is hidden. It's the same concept, philosophically, as the iPad.
• Kids love minimalism even more than adults. They love the generosity of space. It doesn't mean you can't play with your toys; it means that after you play, you put the toys away. My little child goes to a Montessori school where they have taught him to do this. When you are educated in this way, it no longer feels like an effort. But it's too late by the time you are 25 or 30.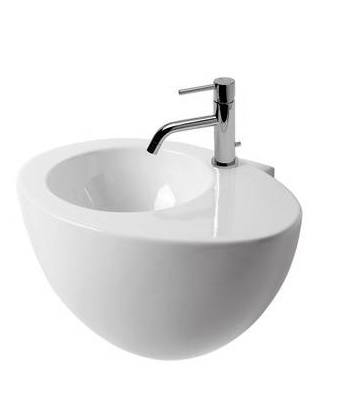 REACH FOR THE SKY
• At one point I was supposed to design a skyscraper in New York. But during the recession, it was very quiet for me in the U.S. The whole thing recently erupted again. An Italian team asked me to design a 20,000-square-foot restaurant complex on the sixth floor of Bloomingdale's. I'm waiting to see if that goes through. And Kanye has come back. We're discussing potential projects in New York and San Francisco.
• I just finished a project that took me nine years: the renovation of a 13th-century castle near Rome. Some wealthy professors live there. It took faith and perseverance. If you could see it, you would be speechless.
• My dream would be to design a cathedral. That's a place where there are no compromises. There is no pizza to sell. It's pure architecture and spirituality. It's the top of the top.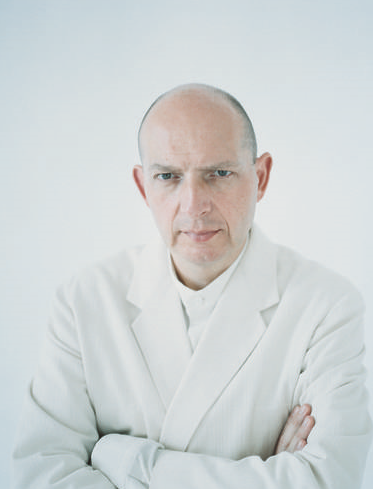 Claudio Silvestrin
Source: Elle Décor
The 47th Jinhan Fair
Jinhan Fair Online Exhibition