Collision of Trade, Value and Trend - the 29th Jinhan Fair for Home & Gifts Scales Higher
2014.04.16
---
The 29th Jinhan Fair for Home & Gifts will be officially started from April 21st in Guangzhou Poly World Trade Center. The scale of the FAIR reaches historical high, with an exhibition area of 82,000 square meters. The 7 days 'FAIR is estimated to gather more than 740 famous exhibiters and 53,000 plus global buyers. The global fiesta of home & gifts industry is gradually revealing.
New Exhibitors New Exhibiting Area New Expectations
Home & gifts industry leaders such as Fujian Minhou Minxing, Quanzhou Nanyang, Shenzhen D'sily, Zhejiang Neeo, Shanghai Sincere, Hong Kong Qooltango, and Huangyan Shengda, will attend the FAIR, and more than 80 well-known manufacturers such as Huahong Holding Group, China National Arts&Crafts Imp.&Exp. Huayong Corp., Norinco Zhanjing Development Co., Fuzhou Shunfeng, Taizhou Mingtian, Ningbo Chengyuan, and Shenzhen Dashan Crafts, will bring their products to the FAIR for the first time. Our buyers will see more demonstrations of products.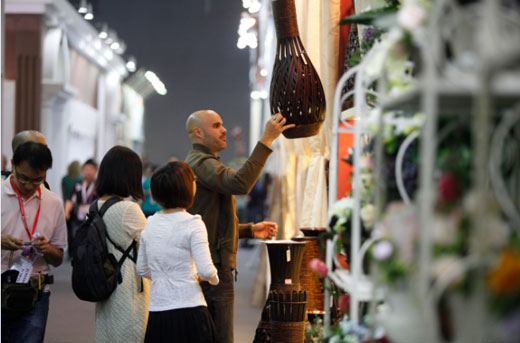 More first-time exhibitors will showcase themselves at Galleria located at the 3rd floor of the FAIR. They are the manufacturers who are famous for willow artworks, like Funan Jianjie, Funan Caiyuan, and Shandong Hualin. They will demonstrate more extremely innovative family products and seasonal decorations to greatly enrich buyers' sourcing options.
Exhibitors have all expectations for the incoming first half of the year's sourcing period. Ms. Wang Aixiang, CEO of Huahong said, "Wadou Picture, another brand of Huahong achieved a lot at last JINHAN FAIR. That's why we were eager to become the exhibitor of this fair, showcasing our even richer product lines and strong company image."
Buyer Pre-registration Reaches Record-High
Ever since the official launch of the online pre-registration platform, the registration number has been increasing continuously. The 29th FAIR's buyer number has increased by 18.7% compared with the 28th FAIR. Global retail giants like, Wal-Mart, Kingfisher, Hobby Lobby, Target, etc. will be coming to the FAIR as scheduled. While global retail top 250, such as Markant of Germany, Famous US home & decorations brand Two's company, British home & gifts chain supermarket B&M, together with more renowned big buyers have pre-registered to confirm their sourcing schedule at the FAIR.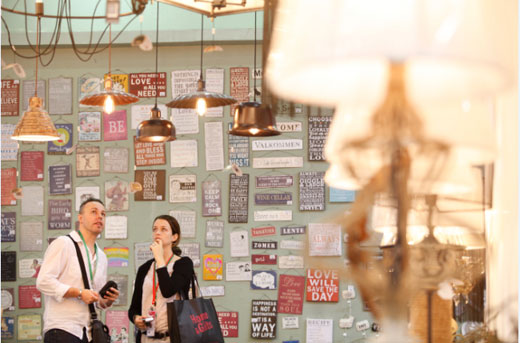 Concurrent Events Delivers New Commercial Value
The FAIR will hold "From Outstanding to Excellent-The Resurrection of European and the US Retail Industry; The Crisis and Opportunities of Chinese Manufacturing Industry " and "2015-2016 International Home Decorations and Accessories Trends" lectures. Dutch design master, senior management of Michaels will present to share with Chinese manufacturers the latest home trends forecast and global retail industry updates.
The 29th JInhan Fair for Home & Gifts will facilitate global businesses to excavate deep the industry resources and discover brand new business opportunities. It has established a more solid and broader trade platform for exhibitors and overseas buyers, so that value, trends and trade can collide to generate the most amazing sparks!
The 47th Jinhan Fair
Jinhan Fair Online Exhibition