7 one-of-kind chairs
2014.04.04
---
A PAIR OF ANGULAR CHAIRS
This Sweedish master bedroom includes chairs designed by Paolo Deganello and a Tolomeo floor lamp. Slatted planks let in sunlight.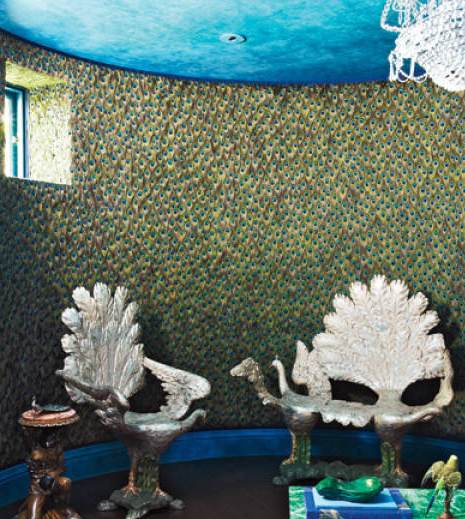 A PAIR OF PEACOCK CHAIRS
A custom-made peacockfeather wall covering hangs in the library of a San Francisco home. The grotto chairs are 18th century, and the table is malachite.
A SMOOTH CHAIR
An Arthur Espenet Carpenter chair in a home designed by Steven Volpe. The sconce is by AchilleCastiglioni, and the photogram is by Adam Fuss.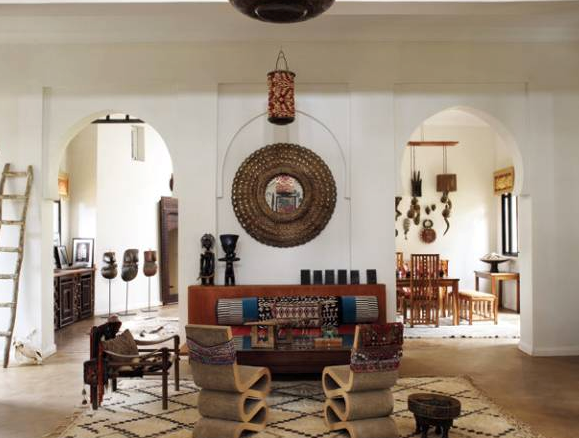 A PAIR OF WIGGLE CHAIRS
In the great room of a Marrakech home, the sofa is custom made and the pillows are covered in remnants of Belgian velvet. The Frank Gehry Wiggle chairs sport vintage Indian belts, and the cocktail table is made from an old Moroccan ceiling panel.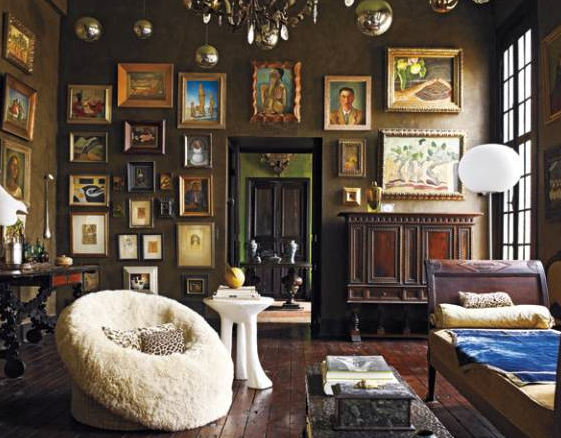 A SHEARLING CHAIR
The living room of decorator Gwynn Griffith's home in San Antonio, Texas, features a John Dickinson plaster table, a wicker tub chair covered with a shearling throw, a French chandelier, and a Spanish cabinet; the wall of artwork includes paintings by Griffith, the floor lamp is by Flos, and the pine flooring is original.
A MOLDED-FIBERGLASS CHAIR
Andy Warhol's 1985 images of iconic corporate logos are displayed in the mahogany-paneled media room of Drew Aaron and Hana Soukupova's Manhattan apartment; the sectional is upholstered in a Rogers &Goffigon fabric, the throw is by Hermès, the 1970s cocktail table is by Paul Legeard, and the 1964 molded-fiberglass Half and Half chair is by Christian Germanaz.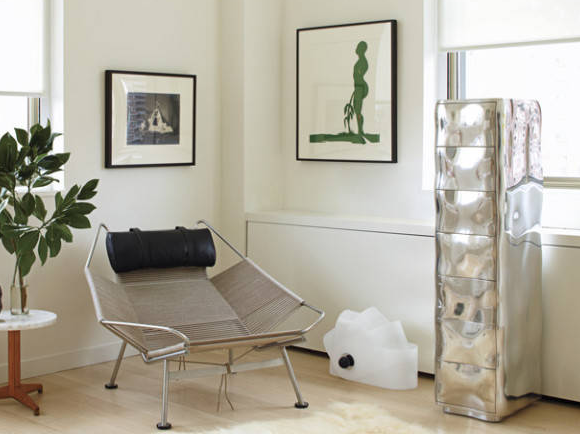 A WIRE CHAIR
In a corner of art dealer Brent Sikkema's Manhattan master bedroom are a chest of drawers by François Corbeau and an Edward Wormley table; the paper cutout is by Kara Walker.
Source: Elle Deco
The 49th Jinhan Fair
Jinhan Fair Online Exhibition