Big buyers Close-up: Top 250 Global Retailers
2014.03.21
---
Click to download Global Powers of Retailing 2014
Wal-Mart, Kingfisher, Aeon, Woolies, GPA…These powerful and renowned retailers come to Guangzhou routinely to capture product trends, discover quality supply of goods, and prepare for the sourcing of home & gifts productsof the new season. Thus,Jinhan Fair for Home & Gifts in April and October have become a significant sourcing destination for global top retailers.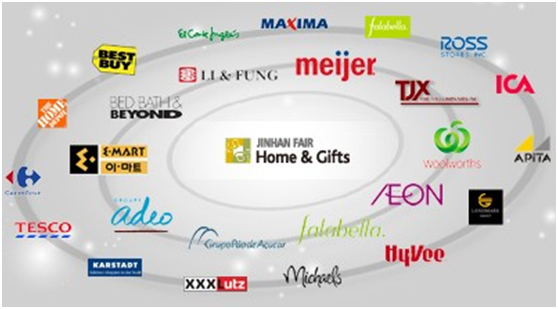 Loyal Top Buyer——North America
To Chinese manufacturers of the home & gifts industry, North America has long been a 'top buyer producing region'. In 2013, almost all the top 100 retailers ranked by NRFsource from Jinhan Fair. Besides the famous North American retailers like Hobby Lobby, The Home Depot, Target, Macy, Dollar G, J.C. Penny, there are also less known retail giants, they are unique in their regional market and source from Jinhan Fair in large volumes.
THE TJX COMPANIES ——Top Retailer of Low Profile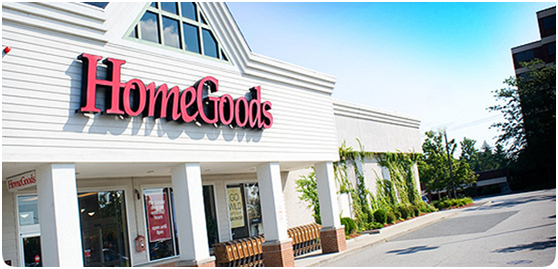 Does THE TJX COMPANIES sound a little bit unfamiliar to you? Surely you have heard about Marshalls, the garment retailer; Home Goods, the home product retailer; Home Sense, the grocery store and TJ. Maxx, the outlet chain. All of these extremely renowned stores belong to TJX.
Headquartered in Boston, TJX owns a large amount of chain stores in North America and Europe. Only in the US, they have more than 2500 stores. TJX ranks No. 417 in Fortune 500. In Deloitte's 'Global Powers of Retailing 2014', it ranks No. 37 with an annual sales of 25.8 billionUSD.
TJX group visited Jinhan Fair three times, the latest was in Spring 2013; Its retail brands have visited Jinhan Fair for more than 10 times and become one of the VVIP members in the fall of 2013.
'Top Price at Low Cost!'—— MEIJER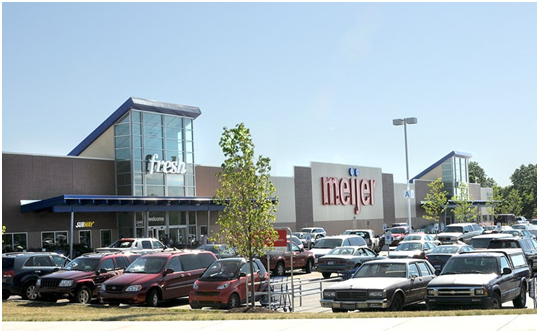 Meijer, with its slogan of 'Top price at low cost!' is an American large group of home products chain stores. It runs more than 200 large supermarket stores with more than 72,000 employees. Forbes 2011 statistics show that, Meijer ranked No.13 among America's largest private groups, No.25 in the retail industry; Meanwhile and also No. 63 in Global Powers of Retailing 2014.
Meijer runs a dual business model, offline supermarkets and online stores. Meijer sells home products, furniture, gardening and outdoor products, textiles, groceries, etc. It has sourced from Jinhan Fair for 7 consecutive sessions. In its latest visit, a team of 8 buyers was dispatched to search as many quality suppliers as they could. Meijer has maintained long time cooperation with Fujian Minhou Minxing and Fuzhou Yetong and other Jinhan Fair's top exhibitors.
Chain Giant——BED BATH & BEYOND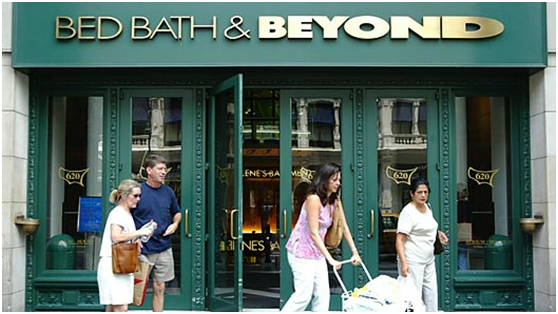 Founded in 1971, Bed Bath & Beyond was the largest chain store of high-end beddings and home products in the US. The company runs close to 1000 stores in the US, Canada and Puerto Rico. One by one, it acquired Christmas Tree Shops, Harmon and Buybuy BABY in a time span of 10 years. The total business area has now reached 35.10 million square feet and the company's market value has exceeded 15 billion USD.
Bed Bath & Beyond has its place in both Fortune 500 and B3. It ranks No.90 in Global Powers of Retailing 2014with only a few competitors like Wal-Mart, Target, J.C. Penney and Williams Sonoma Group in America. As a frequent visitor to Jinhan Fair, Bed Bath & Beyond has sourced from the Fair for 10 consecutive years. The largest sourcing team once had more than 20 buyers.
Our exhibitorAnxiYingfa Handicrafts said, they gained an order worth hundreds of thousands of US dollarfrom Bed Bath & Beyond in Jinhan Fair 2013. It is estimated that their order value will increase in 2014 based on the current sales situation.
Giants in Europe
British Style—Kingfisher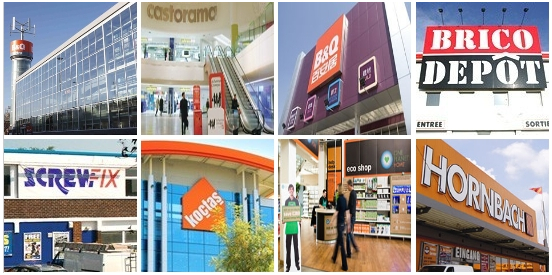 Fortune 500 Kingfisher of Britain is the largest building material and home furnishing retail group in Europe. It ranks No.3 in the global home furnishing retail industry. It has an annual sales of10.5 billionGBP and nearly 80,000 employees. B&Q, one of Kingfisher's retail brands has 58 chain stores in all over China. Altogether, Kingfisher has more than 900 stores in the UK, France, Poland, China, Turkey, Spain and Russia. Popular retail brands such as Screwfix of Britain, Castorama of France, Hornbach of Germany, Koçtaş of Turkey all belong to the family of Kingfisher.
It is said that 80% of Kingfisher's sourcing in Asia is from China. It has more than 1200 Chinese suppliersproviding it with products worth more than 100billion GBP. The Asian sourcing group of Kingfisher has been sourcing in Jinhan Fair for 9 consecutive years. Kingfisher's other brands visited the Fair for more than 10 times according to records. Jinhan Fair for Home & Gifts has become a must sourcing destination of Kingfisher.
Spanish Flame——El Corte Ingles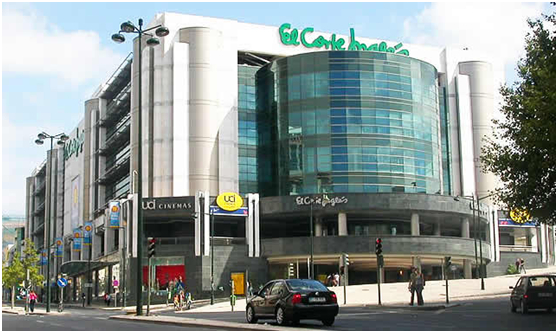 El Corte Inglés is headquartered in Madrid. It is the only chain department store in Spain and the largest in Europe, as well as the 4th largest department store company globally. It ranks No. 62 with an annual sales volume of more than 18 billionUSDin Global Powers of Retailing 2014. El Corte Inglés has many subsidiary companies, such as famous large supermarkets, Hipercor, Tiendas de Prosimidad; fashion chain brand, Sfera and Home products chain supermarket, Bricor.
El Corte Inglés is a loyal big buyer of Jinhan Fair. It sources diversified products, such as home decorations, holiday decorations and gifts, furniture, porcelain home pieces together with other product lines. El Corte Inglés has visited the Fair for more than 10 consecutive years, and has become one of the VVIP members in 2013 and enjoy privileged service like Dragon Lounge and more.
Groupe Adeo of France——I Do It My Way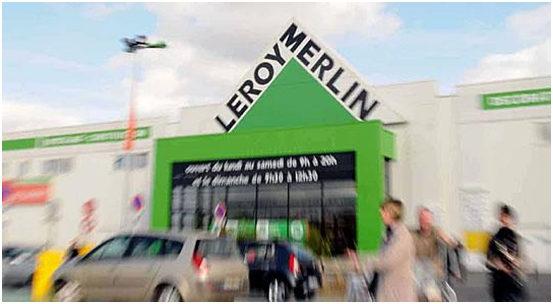 In Jinhan Fair, you probably see Auchan and Carrefour quite often, but have you missed a French home furnishing giant- Groupe Adeo?
GroupeAdeo sells the full line product of home DIY. Its output leads all in Europe, making its position in the global DIY home furnishing market. With an annual sales volume of more than 16.7billionUSD, it ranks No.55 in Global Top 250 Retailers. Groupe Adeo employs 72,000 staff in its 26 subsidiary companies in 12 European and Asian countries such as Russia, Turkey, Brazil, China and Europe. Famous brands like LeroyMerlin,Zodio,Bricoman,Deco-Smart,Homes-up,DecoClico, etc all belong to Groupe Adeo.
In recent two years, Groupe Adeo has been developing real fast with annual growth rate of 8%. In the latest Jinhan Fair, Groupe Adeo increased it sourcing team to 5 buyers. We can thus predict that it will attach more importance to China as a manufacturing base in the coming 2 years.
Late Comer jumps high — Asia
AEON of Japan——A Global Wave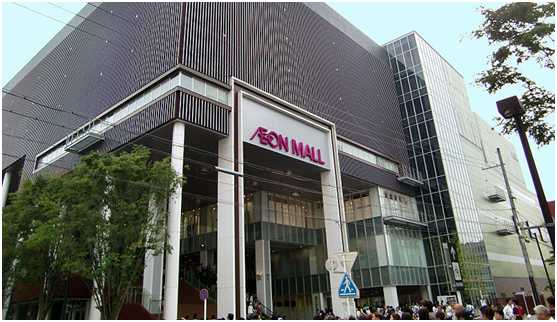 AEON MALL, a famous supermarket found in all Central Business Districts of big Asiancities belongs to the super large retail and finance service group- ÆON Group. It ranks No.13 in Global Powers of Retailing 2014 with an annual sales volume of more than 69 billion USD. It is the largest Asian retail group in Fortune 500.
AEON covers supermarket retail, groceries, home product mall, credit and loan businesses. With Jusco as its brand,AEON has more than 260 large supermarkets in the world and employs more than 360,000 staff.
JinhanFair, as AEON's important sourcing base, is visited 8 sessions consecutively by the sourcing team of AEON. AEON sees Jinhan Fair as the non-stop quality product supply platform.
Hong Kong Li & Fung——'Top Notch Buyer'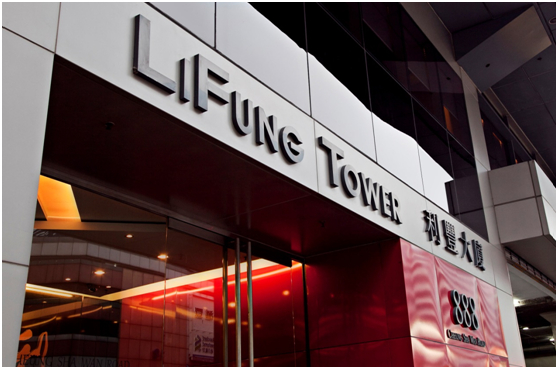 Established in 1906, Hong Kong Li & Fung has a history of a century, and is one of the most successful transformed exporters with the longest history in the Chinese-speaking world. Li & Fung today has business in retail, logistics, fashion, and trade industries. Its Convenience Retail Asia Limited has developed several well-known brands in Asia, including OK convenience stores, Toys "R" Us, and St. Honore Cake Shop. Toys "R" Us alone sold 13.5 billion USD annually, ranking 68th in Global Powers of Retailing.
Honored as 'the Wal-Mart in sourcingbusiness', Li & Fung has grown to be a global supply chain manager. It has authorizations from more than 300 famous brands in the world. In order to access Li & Fung's global channel network, many global Fortune 500 companies and Hollywood stars' brands are squeezing into authorizing Li & Fung.
As the largest sourcing and logistics company in the world, Li & Fung visits Jinhan Fair every year, looking for new potentials in the market to supplement its well-developed channel network and trading system.
E-mart Korean——'Red Devil'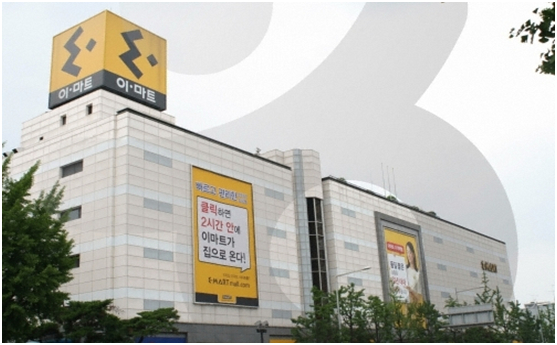 E-mart, the largest giant of Korean business, Shinsegae's chain supermarket, rose in the speed of the 'Red Devil' and surpassed department stores with 70 years of history in a decade. 2013, E-mart ranked 139 in Deloitte's Global Powers of Retailing as a newcomer.
As the largest retailer and outlet in Korea, E-mart expands in an unbelievable speed in the industry, and quickly occupied 167 large supermarkets in the Asian market. Every year in Jinhan Fair, E-mart sourced huge numbers of home products in different categories.
Giant in the Southern Land: Oceania
Woolworths ——Australian Giant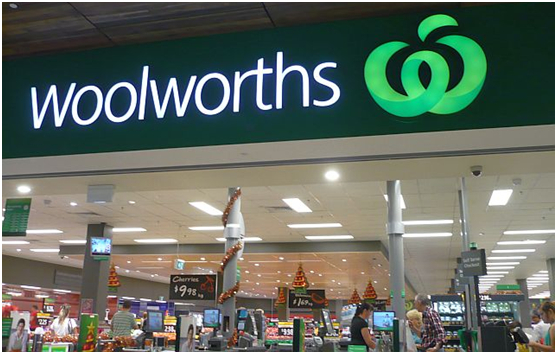 Woolworths, often known as 'Woolies', has 75 years of history and 15 trademarks. The largest supper market enterprise in Australia runs 1,114 stores in Australia, New Zealand, South Africa, and Great Britain etc. It ranks No.15 in Global Powers of Retailing 2014 with its huge sales volume of 60 billion USD.
According to statistics, one in every 100 Australian labors is employed by Woolworths. Woolworths Asia and South Africa are frequent buyers in China. They have visited the last 10 Jinhan Fairs, and became one of the Fair's VVIPs entitled to privileged services such as Dragon Lounge in fall 2013.
Charming New Market: South America
GPA ——South America's No.1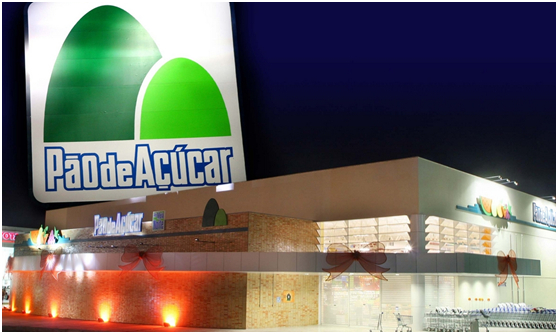 The largest South American retailer Companhia Brasileira de Distribuição (known as GPA) is the biggest corporation and the second biggest online retailer in Brazil. It ranked No.34 in Global Powers of Retailing 2013 and runs more than 1,000 stores in Brazil, including Sao Paulo, Rio de Janeiro, Brasilia, Fortaleza, and Curitiba etc.
In 2013, GPA opened more than 150 new stores in the Northeast and Midwest region. Its growth in online business also helped it to maintain its leading position in the market. GPA rapidly expanded its online business, and increased its market share and sourcing volume through its platforms, such as Nova Pontocom and Viavarejo etc.
GPA has visited Jinhan Fair searching for Chinese supply resources since 2007. Quality products from Chinese industrial bases supported GPA in maintaining its leading position in South American market.
Falabella ——Chile's No.1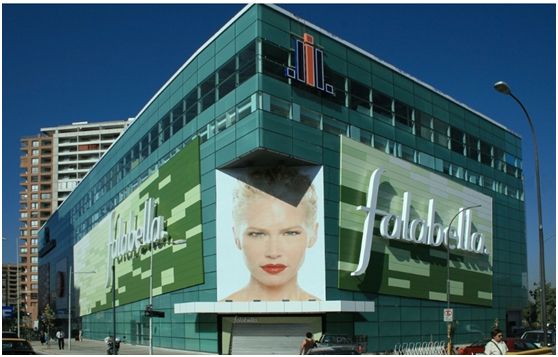 Falabella (S.A.C.I), home & gifts leader in South America and one of Chile's largest companies, ranks No. 97 in the Global Powers of Retailing 2014 with its 20.169 billion USD market value. Falabella owns 242 stores and 19 shopping malls in Chile, Peru, Argentina and Colombia, and is targeting at Uruguay. It runs several well-known chain brands in South America, such as Falabella, CMR, Banco, Viajes, and Tottus, etc.
Falabellahas visited the Jinhan Fairs for 13 sessions. Its home chain supermarket Sodimac S.A. Chile has also visited the Fair independently 7 times. As Falabella's regular sourcing base in China, Jinhan Fair won its trust with quality exhibitors and professional exhibition service. Falabella became one of the VVIP members and enjoy privileged services of Jinhan Fair in fall 2013.
The 48th Jinhan Fair
Jinhan Fair Online Exhibition