Walmart fast tracks small store plan
2014.03.03
---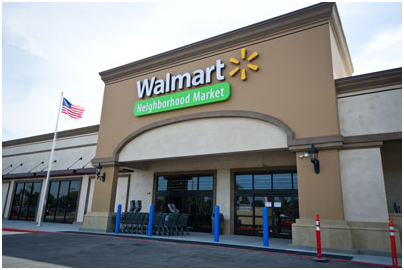 Bentonville, Ark. -Wal-Mart Stores said it will accelerate is plan for opening small stores in the United States, doubling its initial forecast.
The company is expanding its previous estimate from October, and now expects to add approximately 270 to 300 small stores during the fiscal year, doubling the earlier expectation of 120 to 150 stores. Walmart U.S. will continue its plan to open approximately 115 new supercenters this year.
"Customers' needs and expectations are changing. They want to shop when they want and how they want, and we are transforming our business to meet their expectations," said Bill Simon, Walmart U.S. president and ceo. "Customers appreciate the broad assortment of our supercenters for their stock-up trips as well as our small store formats for fill-in trips."
The small store fleet delivered positive comp sales and traffic increases each quarter. Comp sales for Neighborhood Market stores grew approximately 4 percent for fiscal year 2014.
Walmart currently operates 346 Neighborhood Markets and 20 Walmart Express stores. The Express units have performed well and are being expanded beyond the initial three-market pilot. As a result of its more aggressive plan, Walmart U.S. projects to end fiscal year 2015 with net retail square footage growth of approximately 21 to 23 million square feet across all formats, versus its original projection of approximately 19 to 21 million square feet.
In total, across supercenter and small store formats, Walmart U.S. plans to open 385 to 415 units in fiscal 2015, adding to the more than 4,200 stores currently open.
From:Home & Textiles Today
The 47th Jinhan Fair
Jinhan Fair Online Exhibition