Asia-Pacific consumer confidence up in Q4
2017.02.15
---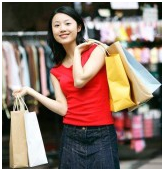 Consumer confidence in Asia-Pacific increased four points in the last quarter of 2013 compared to the same period in 2012, the only region in the world that gained during the period, according to new findings from Nielsen.
Compared to the third quarter of 2013, consumer confidence in the fourth quarter declined three index points in North America, two points in Middle East/Africa and one point in Europe, while confidence remained flat in Latin America. Globally, consumer confidence has been steady for the last three consecutive quarters.
Indonesia reported the highest consumer confidence index for the fourth consecutive quarter, increasing four index points compared to Q3. Consumer confidence actually increased in six of 14 countries, with a quarterly increase of 6 percentage points in Japan, which posted its highest index since 2005. China also increased one index point in the fourth quarter.
All confidence indicators also posted gains in Asia-Pacific in the fourth quarter, albeit marginally. The study noted a 2-percentage point increase for job prospects (62 percent), a 1-percentage point increase for personal finances (62 percent) and a 3-percentage point rise for spending perceptions over the next 12 months (43 percent).
"In Japan, the boost in optimism follows positive developments during 2013, which include a weaker yen that contributed to the recovery of exports and a rise in the Nikkei stock average," said Toshihiro Fukutoku, managing director, Nielsen Japan. "In anticipation of the April 2014 sales tax hike, Japanese consumers have been spending more, but caution prevails for the second half of the year."
Nielsen also cited India for reversing the downward confidence trend of the last three quarters by increasing three index points in Q4.
"Throughout 2013, consumers around the world remained in a virtual holding pattern as global unemployment showed few signs of progress during the year," said Dr. VenkateshBala, chief economist at The Cambridge Group, a part of Nielsen. "Recovery continues to move very slowly and is hampered by cash-strapped consumers who grapple with having little discretionary income after paying essential expenses."
However, Dr. Bala said recovery in many key economies is on the right track. The US, Germany, Japan and 33 other countries, which includes China, the United Kingdom and France, each ended 2013 with higher consumer confidence scores than at the start the year."
The Nielsen Global Survey of Consumer Confidence and Spending Intentions was conducted from 11 to 29 November 2013, and polled more than 30,000 online consumers in 60 countries throughout Asia-Pacific, Europe, Latin America, the Middle East, Africa and North America.
The 48th Jinhan Fair
Jinhan Fair Online Exhibition