Top 3 South American Retailers Regularly Visit Jinhan Fair
2014.01.23
---
In recent years, the fast growing South American market has drawn attention from the world. Store sales and online sales both soared. The top 3 South American retailers, world's top 250 Cencosud and Falabella from Chile and GPA Group from Brazil, are all regular buyers of Jinhan Fair for Home & Gifts. They consider the fair a quality platform to find target suppliers and market opportunities.  
Brazil's GPA Purchases More
South America's largest retailer Companhia Brasileira de Distribuição (GPA) is the largest corporation and the second largest online retailer in Brazil, and the 34th retailer in the world. It runs more than 1,000 stores in Brazil, covering main cities and areas such as Sao Paulo, Rio Janeiro, Brasilia, Fortaleza, and Curitiba. It searches for quality suppliers from all over the world, and first visited Jinhan Fair in 2007.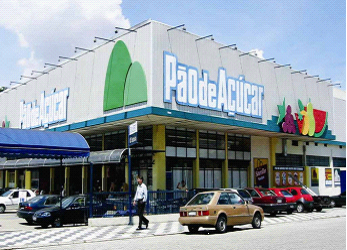 In 2013, GPA opened more than 150 stores in the northeast and the middle west. On the other hand, its online sales contributed another growing point for its market leading performance. Brazil is the largest e-commerce market in South America with 15b sales in the last year and an estimate of 35b sales in 2018. As the representative of Brazil's retail industry, GPA improve its online business and market share, and increase its total purchase volume.
South American Tycoon That Bought Carrefour
Cencosud S.A is the second largest retailer in South America and the largest in Chile. It is worth 15b USD and runs supermarkets, department stores, and building material and home product shopping malls. It has 1045 stores and 126,530 employees in Argentina, Brazil, Colombia, Chile and Peru. In 2012, Cencosud bought 92 Carrefour stores with 2.625b USD.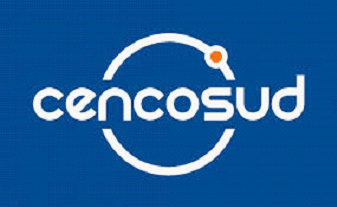 Cencosud owns commercial centers and supermarkets such as Jumbo, ParIS, Easy, and Santa Isabel, and an office in Shanghai, China. Since 2010, it has visited Jinhan Fair for 7 times. It became one of our VVIPs and enjoyed special services such as Dragon Lounge for major buyers. The fair is its most important purchasing place in China.  
Chilean Buyer That Has Visited for 7 Years
Falabella (S.A.C.I.), one of the largest companies in Chile and the leading home supply company in South America, has 9.145b USD of annual turnover and 20.169b USD of market value. In 2013 Global Powers of Retailing, it ranked the 3rd in Latin America. It currently runs 242 stores and 19 shopping malls in Chile, Peru, Argentina, and Colombia, and will enter Uruguay. It owns brands such as Falabella, CMR Falabella, Banco Falabella, Viajes Falabella, Sodimac, TOTTUS etc.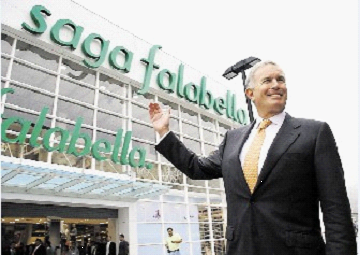 Falabella has visited Jinhan Fair for 13 consecutive times, and joined the VVIP program in the 28th session. Its home supply chain supermarket SODIMAC S.A. CHILE has also visited the fair on its own for 7 times. Jinhan Fair for Home & Gifts has become Falabella's all-category purchasing base.
In the global economic depression and the influence of weak western markets, emerging markets brought new opportunities for China's home and gift export companies. Jinhan Fair for Home & Gifts will develop markets, find purchase demands, and provide exhibitors and buyers an export trading platform with larger market space.
The 47th Jinhan Fair
Jinhan Fair Online Exhibition