Trend Ahead: Suits me to a 'T'
2013.12.30
---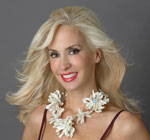 Tracy SternReese Witherspoon said, "If it's not moving, monogram it!" It seems that she is not alone. Letters, and what they represent, strike close to the heart of everyone who once held a fat crayon and practiced writing their name.
When one thinks of letters as art, American pop art purveyor Robert Indiana springs to mind. Known best for his image of the word "love" in upper-case letters (arranged in a square with a tilted letter O), his works are experiencing a modern renaissance. They are currently on display at the Whitney Museum of American Art in New York. The timing of this exhibition seems symbiotic with top retailers in the city and their use of letters, such as those seen at C. Wonder.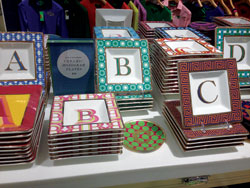 Letters and images as art for holiday gifts at C. Wonder.
Here, ceramic monogram plates are an incredibly popular holiday item. Ornate initial monogram pendants are popular year-round gift ideas. One reviewer reports having purchased six! What's behind the desire of wanting to display your initial to the world? Dale Carnegie revealed in his best-selling book that a person's name is the sweetest sound they will ever hear.
Could this be the secret behind Jennifer Zeuner's Bergdorf Goodman's offering, sure to be a big seller for the holidays? Her three-initial monogram ring is described as "crafted of gleaming gold that spells out your initial." The design is subtle but makes great impact, perfect for becoming a signature piece.
NYC stores Catbird and Bauble Bar also boast of their monogrammed offerings, calling to style-watchers to make them their own. We have, it seems, fallen in love with the monogram and have invited it into our interiors, beyond the usual and obvious ways.
In home décor, the letter of choice is turning up on wooden accessories, pillows and throws. Recently, Elle reported Melania Trump as saying, "I like certain pieces monogrammed because it gives my closet and home warmth - it's just something that you could really feel comfortable with. It's yours; it's something personal. I do it for fun."
Personal and fun is so often what drives trend, so it seems fitting that the love of the alphabet and monogram should come front and center this season. As a gift, a monogram conveys a message of, "I know you." As art, it relates to every man and opens the heart and mind to a personal message. Truly, it is a trend available to all.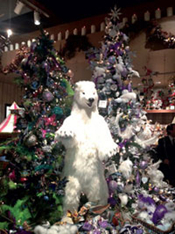 The 47th Jinhan Fair
Jinhan Fair Online Exhibition