4 Knock Down Wholesale Tips–Nailing Your Own Product Suppliers
2013.09.17
---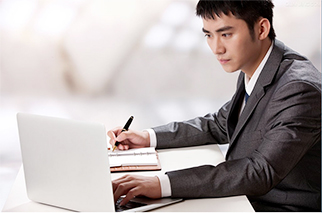 Wholesale tips and insider product sourcing knowledge often boil down to simply this–the value of having the right products suppliers for wholesale drop shipping on eBay and for home ecommerce business. You owe it to yourself to know how to discover your own the legitimate wholesalers and drop shippers for the products you want to sell. Your business survival depends on your understanding of product sourcing for your business. I hope you find our selection of key wholesale tips helpful.
This article will hand you the know-how to begin finding your very own reliable set of product suppliers and developing your own wholesale tips for just about any business. This article is not an advertisement for an online membership or some ebook purporting to be a definitive list of suppliers. And although some of these are fine products, in the end you won't be self sufficient unless you know how to do it for yourself.
Wholesale Tip #1: Understand Your Selling Environment So, what exactly does that mean? Consider eBay. Even though you might think that this is a retail environment, in reality, it is wholesale venue. For a professional seller, that is one of the first things you must understand about eBay. If you are currently buying goods from a true wholesaler or from a drop shipper and trying to retail them on eBay, I understand your howls of frustration. The fact is, almost all mass market consumer goods found on eBay are already at or below wholesale prices. How can you hope to compete selling at retail prices? EBay Power Sellers understand the importance of identifying the right products and then buying in bulk lots where the prices will be lowest. They also understand that eBay is not retail as are many ecommerce sites. Products that sell very well on retail ecommerce sites may die on eBay.
Sidebar
Try Trademarkcommerce.com and ezwholesaler.com for two companies that stock their own inventory and have a reputation for working with the small seller.Trademarkcommerce is a drop shipper, and ezwholesaler.com is creating ezdropshipper.com for drop ship only customers.
WholesaleTip #2: Know the Difference Between True Wholesale and Bogus Wholesale; A true wholesale business is licensed as a wholesaler and is legally obligated to require proof of your sales tax permit. In some states this referred to as a resale certificate. A sales tax permit is provided by your state is usually very easy to apply for and receive and is usually free. Don't be intimidated by the notion of a business license or having to communicate with a state agency. Chances are, you can register for this online and have it in your hands in a few days. Any business that does not require a sales tax permit is not a true wholesale business.
Sidebar
Deal Tree and Best Buy have partnered to create Techliquidators.com, a liquidation site for Best Buy electronics.
That does not mean that any business not requiring a sales tax permit is not legitimate. No, not at all. There are many businesses that sell deeply discounted goods but do not require a sales tax permit. What you need to know is that no matter how much they may refer to wholesale prices, unless they require your sales tax permit, they are retail companies hoping that you will think they are wholesalers. If you read their website carefully, at no time will they ever directly say that they are wholesalers. Also, you should know that a true wholesaler requires a special business license from the state in which in resides to be a wholesaler. This allows it to buy from manufacturers and sell to retailers without charging sales tax. A true wholesale business can set whatever wholesale price it likes. Market forces generally require a substantially reduced price. I just wanted to clear that up. Wholesale prices are really just whatever prices are charged by a true wholesale company.
Wholesale Tip #3: The Good Stuff! The fact of the matter is you can find your own wholesale distributors yourself without an online wholesale directory membership. We don't want to put down online directories as they can be a stairway to product sourcing heaven. In fact, we like them and will leave you a hint in the resource box below. In the meantime, we'll introduce you to a product sourcing banquet of wholesale and drop ship products suppliers for eBay, ecommerce, flea markets and just about any reselling environment.
Sidebar
The Closeoutstore.com for close out and liquidated items
This is just a sampling, but I believe you will find more product suppliers and ultimately more free wholesale tips than you will know what to do with right here:
(1) The Google Directory. Google "wholesale trade" and that will open the doors to many wholesaler.
(2) The DMOZ directory. Search "wholesale" + the name of the product you want to sell.
(3) The Thomas Register. This is available at your library, but you can also search at thomasnet.com.
(4) Thomas Publishing at thomasglobal.com.
(5) Legitimate Wholesale at legitimatewholesale.com.
(6) Check out Gowholesale.com. Remember to research all promising product sources.
This is just a short article, and I am unable to cover all of the ground, but this really will give you contact information for well over 1000 product suppliers. It is easy to become addicted to hunting down product supply sources and always be seeking the next best list. The fact is the best list will always be the list you come up with on your own.
Wholesale Tip #4: Attend Trade Shows You are likely to develop your best wholesale tips and drop ship industry insider contacts by attending trade shows for the product lines of interest to you. You can research trade shows by checking with your chamber of commerce, local newspaper, and online trade show directories. Simply use "trade show" or "trade shows" as your search terms. Here is a link to a valuable trade show directory resource: BAO Link at baolink [dot com]
Sidebar
If you want to see an ecommerce site with beautiful style and superb sourcing, look at etsy.com. Check out Buyersmarketofamericancraft.com/ for a very classy trade show
Earlier in this article I mentioned online memberships. Many people starting out spend a great deal of time trying to figure out if they should sign up for one of these directories. Ultimately, this is a personal decision. I am a member of two such memberships that are very different but both quite good. One was free when I joined and the other had a one-time fee. Both have been good learning experiences. For me, I have never regretted joining and as I just mentioned, I have learned from both. If you decide to sign up with a membership, I suggest choosing one with an active member forum as the opportunity to network can be invaluable.
Source from: proproductsourcing
The 48th Jinhan Fair
Jinhan Fair Online Exhibition