12 things small businesses can learn from IKEA
2013.09.02
---
What can small businesses learn from Swedish furniture giant IKEA? Here are 12 you should take note of.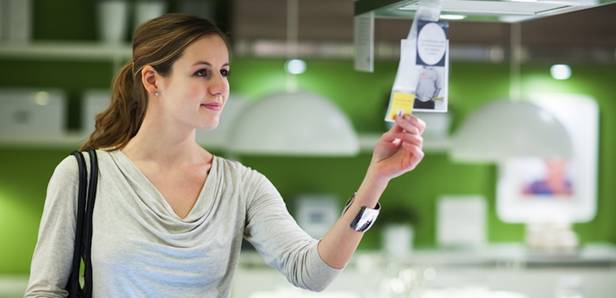 IKEA, founded by Ingvar Kamprad, has always been one of our all-time favorite retailers. A tour at the IKEA showroom can always inspire new ideas. These are the top 12 things all small businesses can learn from IKEA.
1) Brand matters
Brand matters in differentiating from competitors, and the foundation of a winning brand starts with a nicely done logo. Don't try to DIY your own logo. Instead, hire a professional to design your logo. It will pay off!
2) Members only deal
Put up a membership program for your loyal customers, and make them feel special by rewarding them with special privileges such as exclusive access to limited edition merchandises, member only deals etc.
3) Flaunt your sale
Don't be shy, be out and loud about your sale and the savings you are bringing to the table for customers. Feature the deals prominently at your store or on your website, use words like "SALE", "SAVINGS" etc on the products you are promoting.
4) Slash your normal price
Running a sale? Label it by showing normal pricing, then slash it. Even better? Tell and show how much they save too.
5) State your refund policy
State your return or refund policy clearly. When you do a refund, instead of cash, try settle in credit so they will spend on you again.
6) More colors, please
Offer more colors for your merchandise! It works very well especially for interior decors or fashionable items!
7) Smart merchandising
Tell stories about your products, share how it benefits the customers, and show who's behind the product. Present all the information in an elegant and simple manner, start with a header, a sub-header and then a short paragraph of two to three lines for your products. Never miss out any details that will help customers make better purchase decision (like warranty period)!
8) Be approachable
Be approachable, be real, be transparent! Trust is hard to build, even more so if you sell online!
9) Sell gift cards
If your products can be gifted, then you have to sell gift cards! Notice how IKEA Malaysia upsell their gift cards at the checkout counter?
10) Support multiple payment options
Let customers have more ways to pay, and never rely on a single credit card payment provider. If you are selling online, never rely on a single credit card payment gateway, sign up two or more!
11) Easy payment plan
Easy payment plans (via instalment) make up one of Malaysians' favorite ways to shop. Offer this for the more expensive items and watch your sales soar!
12) Mobile commerce
With mobile taking center stage of every consumers' life, how can you not have a mobile-optimized site or mobile app enable your customers browsing habits anytime, anywhere?
Last but not least, the importance of having a culture should not be underestimated (the intangible!). Successful merchants are not just about trading, they care a great deal about their products and strive hard to bring only the best to their customers.
In 1976, IKEA Founder Ingvar Kamprad wrote about the ideology of IKEA business model and culture, it's know as "A Furniture Dealer's Testament", sort of like a "IKEA Bible" for all IKEA employees. This, for me, is the real secret sauce of success of IKEA all small businesses can learn from and be inspired!
Source from e-commerce.milo
The 49th Jinhan Fair
Jinhan Fair Online Exhibition