Fuzhou Home Broad Arts & Crafts: Study the Customer's Customers
2019.07.30
---

Within less than six years, Home Broad has developed to an enterprise with 500 employees, an office building and an industrial park of its own.
In 2006, Lin Liqu left his former employer, a decoration manufacturing company, and established his own business. "I used to work at a large company; therefore I had a broad vision about product development and design, global marketing, as well as the purchasing power of various foreign buyers. After I quitted the former job, I borrowed almost two million yuan and put in with my own savings, as the original funding of my own business. I was well prepared and confident." said Mr. Lin.Within less than six years, Home Broad has developed to an enterprise with 500 employees, an office building and an industrial park of its own.
A couple million yuan may not be much in other industries, but in home decoration industry, it is quite a lot of money. "The whole fund was spent up soon on acquiring equipment, developing production space, and product positioning. I went all out to do whatever was needed to, and created opportunities for myself. This is who I Am." said Lin.
Visitors of the company, no matter they were guests, friends or government officials, were all impressed by Lin. "Many people were astonished to see that I have developed the company to such a scale within one year. But in fact, it is just because of my large investment."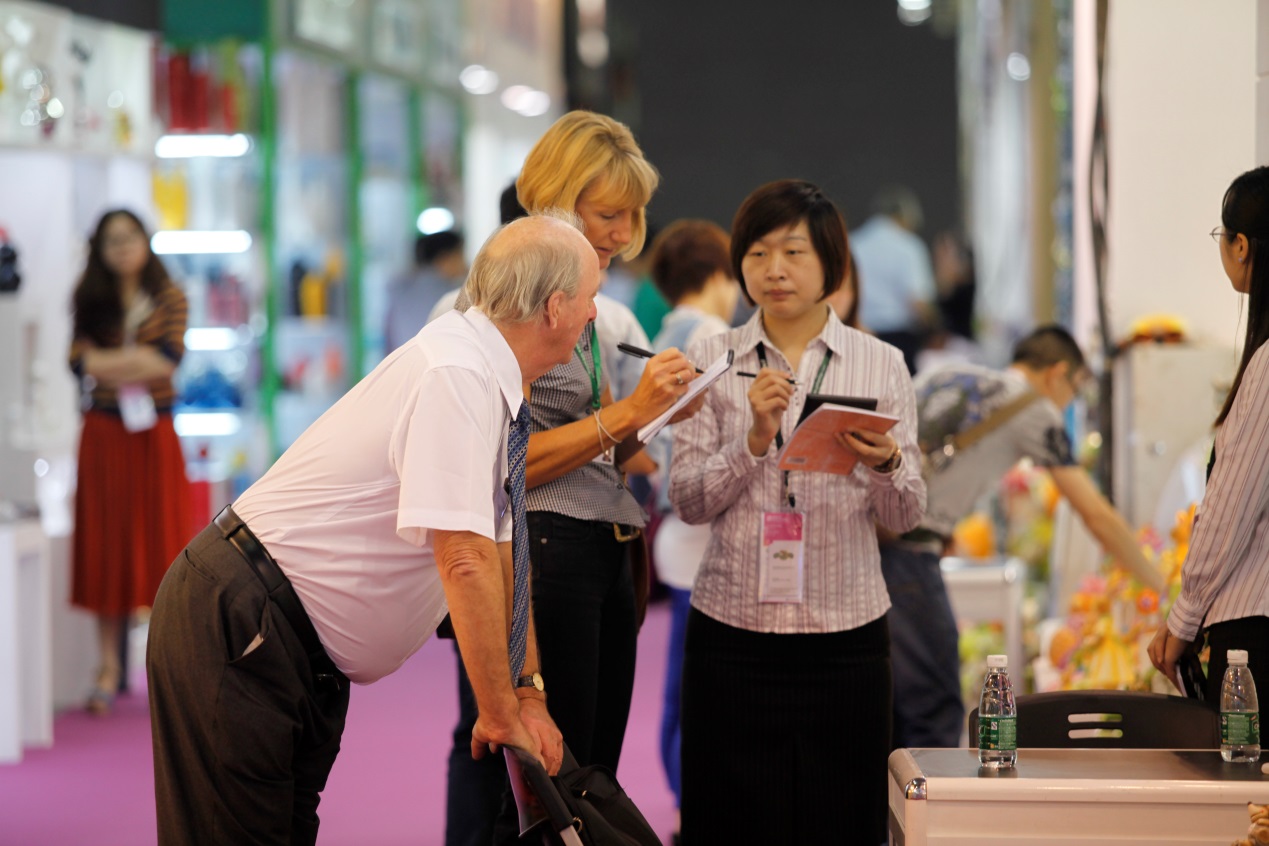 At the very threshold of his career, Lin made the decision to move a step on export trade fairs. He participated in the Jinhan Fair for Home & Gifts for years. The exhibition gathers household items and gifts manufacturers, as well as professional overseas buyers. And Lin's company saw a growing number of orders year by year. "We observe the delivery time, ensure good quality and provide great services for each and every order, conscientiously."
What made Lin himself feels proud most was the story he developed the business relationship with a customer from Israel. "Israel is not quite a big country. The buyers from there usually make purchases from more than one exhibitor at the fair. Since they place only small orders and ask for modifications of the product design from time to time, exhibitors didn't pay so much attention to them. Instead, we treated them in a very friendly way. So eventually, they began to place all purchase order with us. In current years, they moved one step further to visit our factory directly. Similar factories of this industry are all over Fuzhou, but this Israeli does not lay an eye on others but us."
However, business is business, Lin bargains with his customers too. "If we can't make it, we will inform our customers clearly and try to find another solution."
"About ten years ago, foreign customers, who had only visited China for one or two times, they never bargained." Those new graduates from colleges in the US as purchasing agents were so ingenuous to believe whatever you said with no doubt at all. If you gave a quotation of five yuan, they would simply just mark it down without question. Even now, those new buyers from the US are still like this. They are simple and they respect your opinions. But after couple years in China, they would be savvy to bargain more and more, and keep saying 'it's too expensive'. Although the buyers' commercial sensitivity is much better than before, but as an honest businessman, I would not take any advantage from them, I don't want to risk any chance to lose a good client.
Lin also studied the sales model of his clients. "I try to figure out who they plan to sell my products to. If they sell them to retailers such as small roadside stores, it won't be matter if I charge them a little bit more. However, if my customer's customer is a Hypermarket, higher price definitely wouldn't work. They might just take your samples but order nothing at all. Therefore, I usually ask my new clients who are their customers and comprehend their business channels. I set different prices for different clients after I integrate all these information. Otherwise, I may spend much time and capital on providing samples but probably get nothing back and end up in vain."
"For those who simply come to ask for samples, I ask them to see my quotation first so as to ponder whether they can sell the products at such prices. If so, I'll give them samples; if not, I can still mail them some samples, but I'll remind them that according to the convention in the industry, they will have to bear the postage, which may actually cost more than my samples."
"In China, home decorations may be not as popular as in occident countries, but they are common in almost all stores in the US, with different styles and different quality. When I find brilliant designs, I'll buy them as my reference materials."
Lin believes that the weakness of home decoration companies lies not in their designs, but in sales, especially their ability to spot and seize sales opportunities. "Almost every competitor can deliver these products, yet the question is who can seize the chance and find out what is needed.""Running a factory is not even as profitable as being an agent like what the Taiwanese and Hong Kongers do. They know how to sell things to the domestic market, yet many factories do nothing but making the products. Instead, we learned well from the Taiwan agencies. They are smart and good at bargaining. They know how to make modifications to meet the customer's needs. Whoever brings us new business opportunities, more solutions, and more information is the one we learn from. We've got to be modest, to learn, to imitate, and finally to overtake. "
Lin exactly took the key opportunity with his sensitive observation while Home Broad first entered American market, gain the chance to cooperate with those business middlemen who were quite familiar with local markets.
"Now our company has many business channels abroad. We supply directly to some retailers and some distributors, and we sell by mail and through big markets as well. And we even adopt the community sales model too sometimes, like what Amway does. But our first step into the US was made through intermediaries. Intermediaries get along well with local sellers, and they are good at merchandising. We negotiate to share the profits with them. This is how we make good use of what we have. This sort of format may be a new model in China, but is common abroad. Thus you cannot avoid this step while you are trading in American business market. No matter how good English you are speaking, you still have to face some racial issue and other unequal treatment. But with the assistant of business middlemen such as local intermediary, we can get through this key step smoothly but just giving up two maybe three percent of our profit, which is such a good deal actually."
The 48th Jinhan Fair
Jinhan Fair Online Exhibition