3 reasons to pay attention to recent fashion week trends
2022.09.23
---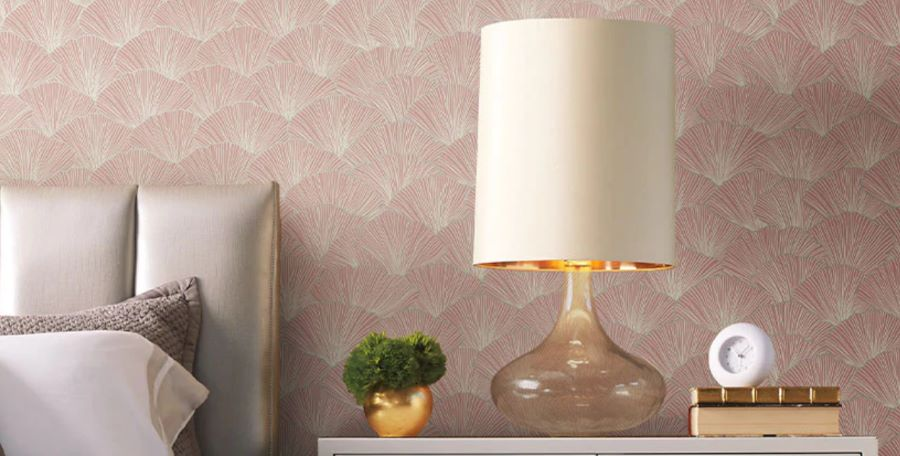 Trend expert Carol Miller predicts the runway's youthful pink is its way into interiors, in the form of the rising Danish Pastels trend.
NEW YORK – According to the experts at York Wallcoverings – trends and styles seen at the recent fashion week will influence the world of home and design in the next three years.
Trend expert Carol Miller is noting a rise in metallic and boldly patterned wallpapers, which makes sense given the rise in sequins, 70's style, and maximalism from fashion weeks over the past few years.
"Fashion and wallpaper meet at the crossroads of fabric," says Carol Miller, a former Manhattan fashion designer who has forecasted trends for the 125-year-old York Wallcoverings for the past 15 years. "In the past, trends on the runway began emerging on the walls after about five years, as homes are typically updated less frequently than our wardrobes. Now, with social media and streaming, we see that happen in three years or less."
Return to Nightlife
According to Miller, fashion and home interiors are both seeing a return to nightlife, rife with gold, silver and bronze, Art Deco patterns, and tons of texture.
Already this year, York has released two metallic-filled luxury collections: "Dazzling Dimensions," and designer Candice Olson's black tie event-inspired series "After Eight," which feature shimmery foils, glittering glass, hand-painted and woven metallics, and even crushed mirror.
A bonus for bringing these design elements into the home according to Miller, "Metallics are great for city living because they reflect light, making smaller spaces or rooms with fewer windows feel bright and cozy."
Danish Pastels Dominate
The runway's youthful pink, yellow and blue hues are also making their way into interiors, in the form of the rising Danish Pastels trend.
"Because of the uncertainty in the world right now, homeowners are turning to patterns in soothing tones," added Miller. "These colorways are more watered down than a traditional pastel, creating a calming effect: think eucalyptus, mid-level blues, and our 2022 York color of the year, At First Blush, a soft pink."
Neutrals Shift to Camel
As camel and 70's patterns have dominated fashion week in recent years, so too are they translating to wallpaper today. When it comes to neutral hues, York has seen a shift in demand from grays to browns.
The 47th Jinhan Fair
Jinhan Fair Online Exhibition