3 Gourmet Goodies to Help Your Customers Kick off the Fall Season
2022.09.22
---
GDA's editors are getting into the fall spirit as early as possible this year, and what is one of the their favorite ways to get into the mood for what 56 percent of Americans called their happiest season? Food! From rich seasonal spices like cinnamon and clove to classic harvesttime fruits and veggies like pumpkins and apples, much of autumn is defined by its distinct flavors. Get your store ready for pumpkin spice lovers and fall dinner party hosts alike with a few of our top picks for gourmet fall gifts this year. Looking for more seasonal inspo? Check out our gallery dedicated to fall fashion from 2021 and our picks for 16 fire pit gathering essentials for fall.
Lenise Willis' Pick: Apple Fritter Scone-Nuts Mix from Sticky Fingers Bakeries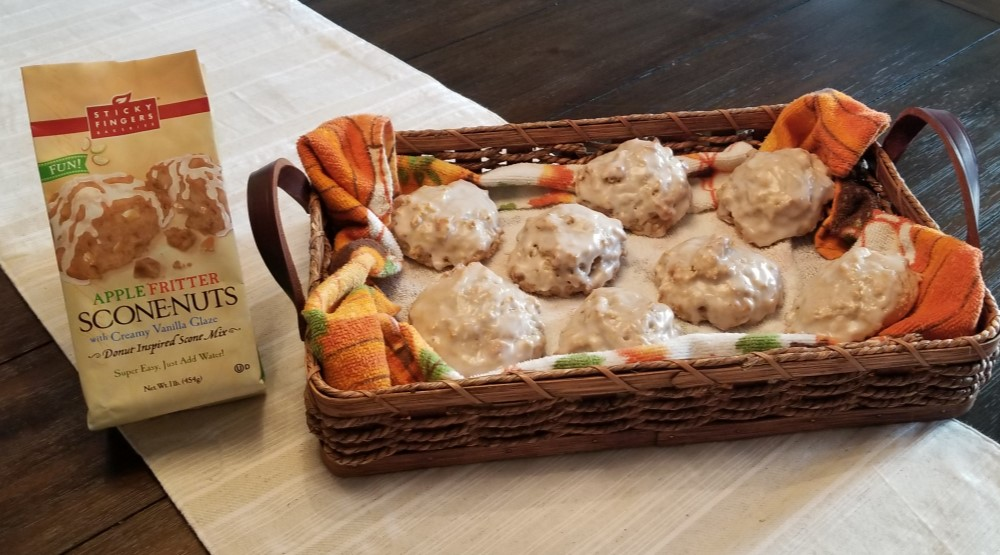 Fall is upon us, and that means your customers are going to be going crazy for fall flavors, especially the legendary Pumpkin Spice Latte. But for me, there is no fall flavor that I love more than apple-cinnamon. It's my absolute favorite and I think it's far superior to pumpkin spice. That's right, move over PSLs, because hot apple cider and apple-cinnamon treats are taking over! To kick off the autumn season right, I tried my hand at making Sticky Fingers Bakeries' Apple Fritter Scone-Nuts with Creamy Vanilla Glaze. I snagged the DIY gourmet mix from the treat section of my local bookstore, and I'm so glad I did.
Not only does the mix make baking "homemade" treats easy — just add water to the mix in a bowl, stir, scoop and bake — but it creates absolutely delicious apple-cinnamon scones. As soon as you open the bag to the mix, you're hit with an amazing scent of fresh apples with just a soft hint of warm cinnamon and spice. I couldn't believe how fresh the small bits of apple smelled, as if I had just sliced one. The finished products were super moist — not at all dry, which I honestly often associate with scones — and tasted amazing. There are actually chunks of real apple in the mix that rehydrate as you stir and bake and they add the perfect fresh punch to the scone, as well as a nice added texture. The vanilla glaze on top is the perfect way to finish them off with extra sweetness. I highly recommend sourcing the mix for your store.
#GDAfindoftheday: Cinnoman Pear Jam from Stonewall Kitchen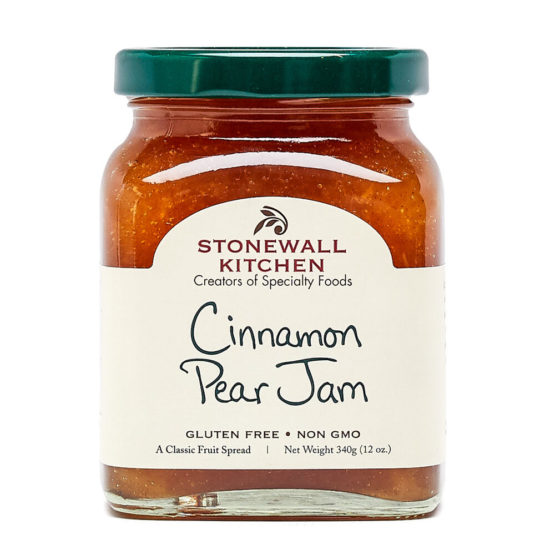 Stonewall Kitchen's Cinnamon Pear Jam.
Looking to mix-up your sweet fall offerings this year and break out of your apple and pumpkin-flavored rut? This classic pear fruit spread from Stonewall Kitchen may be just what you're looking for. Delivering a balanced, sweet jam flavor with traditional cinnamon spice and real pieces of pear for a homemade texture and taste, this spread is perfect for use in recipes — Stonewall Kitchen suggests things like cinnamon pear breads, pear tarts and more — or as a topping for pancakes, scones and more. Ours editors tried the jam, gluten free and made with non-GMO ingredients like pure cane sugar and pears, on homemade biscuits for breakfast and atop some warmed brie cheese as an appetizer and loved every bite.
Adelaide Elliott's Pick: Hot Honey from Savannah Bee Co.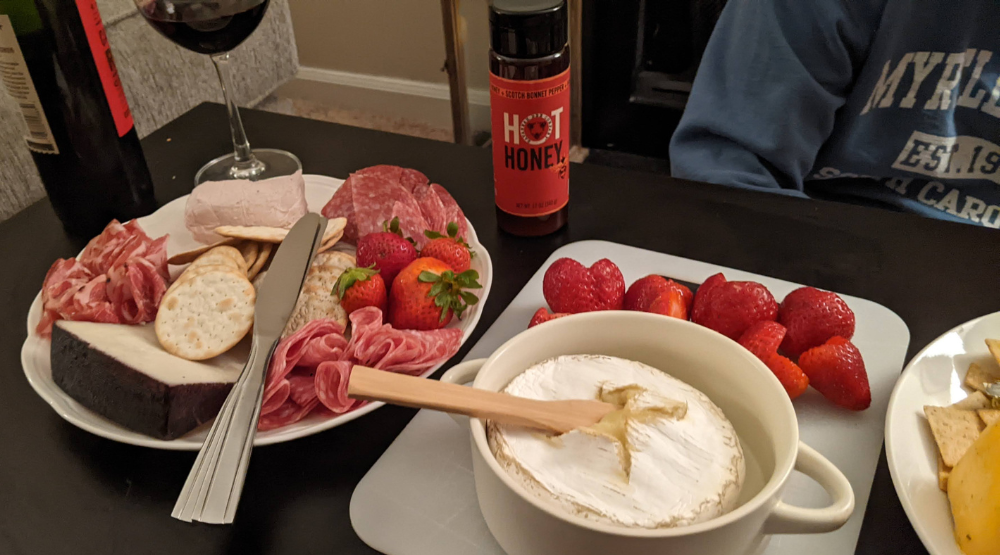 Savannah Bee Co.'s Hot Honey.
Charcuterie boards have been a favorite topic of mine on many different levels for the least few years. Heading to a party? I'll bring the charcuterie board appetizer. Not sure what to make for dinner? We could always just do a big charcuterie board. Trying to serve people with a variety of dietary requirements? I will pick up some gluten-free cracker options or maybe a vegan cheese or two and everyone is happy. Browsing one of the gift markets? My head is on a swivel for new condiments, nuts, pickled goodies, serveware and more.
When I got to sample Savannah Bee Co.'s scotch bonnet and habanero infused Hot Honey at the Dallas Total Home & Gift show this summer, I knew a bottle of it would make the perfect addition to my charcuterie repertoire as the weather cools down. I had the opportunity to test out that idea further while doing some impromptu charcuterie board sampling with friends out of town last month. While we did not have any traditional charcuterie boards to plate with while traveling, we were still able to try out the hot honey on a variety of meats, cheeses, fruits and more including a cranberry cheddar cheese, apples and sliced turkey. While Hot Honey may not contain some of the more traditional fall ingredients and spices like cinnamon or nutmeg, it was the perfect way to spice up — literally and figuratively — both our charcuterie board during that tasting as it paired perfectly with a variety of meats, crackers and seasonal fruits and flavors while bringing some much needed heat and variety to those more traditional cool weather flavor profiles.
The 49th Jinhan Fair
Jinhan Fair Online Exhibition