Arhaus: Upper-end product selling 'as well or better than ever'
2022.05.31
---
Arhaus' first-quarter results reflect a bifurcation in the experience of home furnishings retailers today. On one hand, we have the promotional and midpriced players, many experiencing slowing consumer demand and recently inundated with too much inventory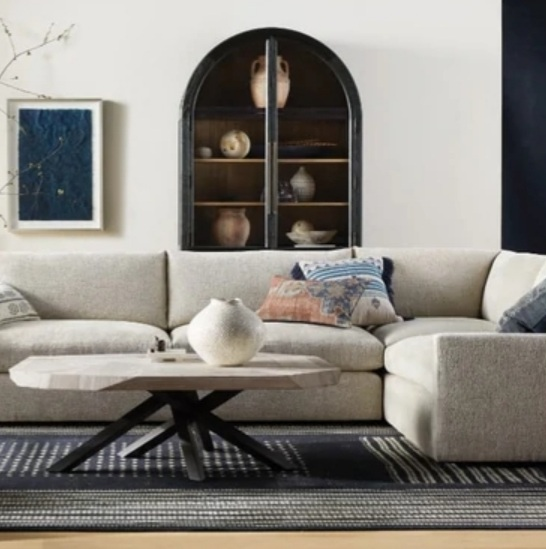 The 78-store chain says it is catching up on its backlog and still enjoying strong demand for its products among consumers.
On the other, are companies such as Arhaus, an upper-end retailer based in Boston Heights, Ohio, that was on fire during its first quarter with all signs pointing to that growth continuing, despite 40-year-high inflation. Net revenue for the period, which ended March 31, was up 43.8% to $246 million. Comparable growth (Arhaus' take on same-store sales that includes e-commerce and catalog sales) was 40.3%. And net profit for the quarter climbed to $16.1 million, or 12 cents per share, from $9.2 million, or 3 cents per share for the first quarter last year.
Coming off the better-than-expected results, Arhaus upped its full year guidance on revenue (to the $1,145 million to $1,185 million range), comp growth (to 36% to 46%) and net income to a range of $73 million to $83 million (previous guidance started at $70 million and topped out at $80 million).
On the earnings May 11, executives with the 78-store premium home furnishings retailer indicated there has been no decrease in consumers' appetite and, while inventory is starting to catch up with backlogs, they didn't sound concerned about being loaded down with too much stock anytime soon, either.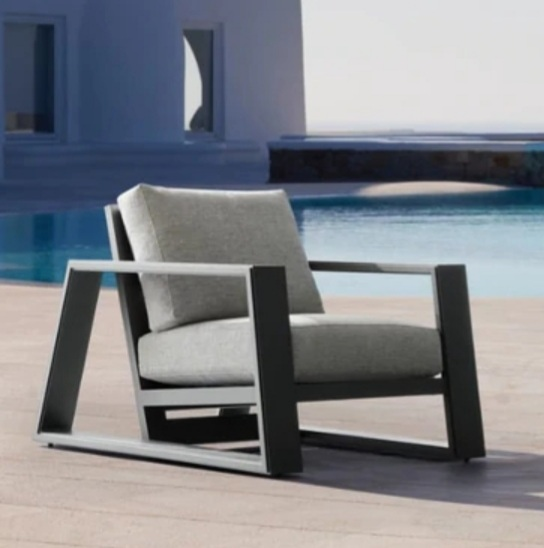 "Demand trends were positive throughout the quarter and remain solid going into the second quarter," John Reed, co-founder, chairman and chief executive officer, said in a statement. Later on the call, one investment analyst asked Reed to square what the investment community had recently heard from "another home furnishings retailer," who was at the High Point Market, where upholstery manufacturers were reporting "demand weakness from their customers" at the end of March into April.
"We would love to take their production," Reed said in response. "Let me know who they are, because we're trying to get in as much as our manufacturers, including our own factory, can make."
Asked to comment about product mix performance in terms of designs, price points and geography, Reed, among other things, said Arhaus is seeing its upper-end product selling "as well or better than ever."
"Some of our most handmade product and most expensive product are some of our bestsellers in many categories," he said. "We're going after that upper-end client more and more. We're doing initiatives to look at other categories where we can really take it to the next level." At the same time, he said, the company is trying to cover all bases and serve consumers, who "can't afford a $5,000 dining table," too.
With "the lower-end things, because of the freight costs, if it's coming from Asia, it's tougher to hit sharp price points," Reed said. "But we're going to leave that business to Wayfair and people like that … and go after the other."
Operational highlights during the quarter included the launch of the retailer's spring product assortment, which Reed said has performed very well; early strong results from its outdoor catalog, which hit homes in March; and the company's updated website, where Reed said consumers are spending more time and engaging with Arhaus interactive content.
And current supply chain dynamics are encouraging. "Our inbound supply chain continues to improve, and vendors are focused on helping us return to having our top sellers back in stock," he said.
Asked about order backlogs, which have continued to grow, Chief Financial Officer Dawn Phillipson, confirmed the backlogs but said that has less to do with "inbound constraints," which are being alleviated, and more to do with outbound constraints. Those will ease, too, she said, as Arhaus builds its distribution center network, including a third facility in Texas, which will be ramping up through the second half of this year.
The 49th Jinhan Fair
Jinhan Fair Online Exhibition