Consumers still leery of in-store shopping
2020.08.03
---
Survey: Consumers still leery of in-store shopping
First Insight research finds uptick in home décor buying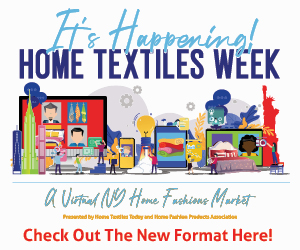 (Photo by Markus Spiske on Unsplash)
Pittsburgh – Grocery and drug stores aside, a growing number of consumers feel unsafe in shopping malls, warehouse clubs and big box retailers, according to a new consumer survey from First Insights.
The latest results in the company's "The Impact of Coronavirus on Consumer Purchase Decisions and Behaviors" series found that 32% of respondents feel unsafe or very unsafe when visiting shopping malls compared to 29% in the previous survey. Warehouse clubs saw a similar uptick (20% versus 18%), with small increases in big box retail (18% versus 17%).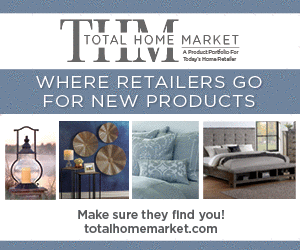 Consumers remained comfortable visiting essential businesses like grocery stores in July as they did in April (11% vs. 13% saying they feel unsafe or very unsafe), with drug stores holding steady at only 15% feeling unsafe. Consumers also feel safer visiting local small businesses with those who feel unsafe shopping there dropping to 17% from 21% at the end of April.
"Retailers need to be aware that while people are shopping and there is definitely pent-up demand, many consumers are still very much afraid to be in-store and to try products or use dressing rooms," said Greg Petro, CEO of First Insight, a digital product testing and decision-making platform.
The number of respondents that reported buying more home décor rose 14% to 19%. Apparel buying in July was up 44% to 23%. Similarly, 50% more respondents are buying more footwear, up from 10% in April to 15% in July. Home improvement saw the smallest increase in purchases since April, with 23% of respondents saying they are purchasing more in this category versus 21% in April.
Consumers surveyed by First Insight don't appear to be in any hurry to travel. Twenty-four percent of respondents said they would wait a year or more to take a road trip less than 100 miles compared to 16% in April. Similarly, 40% said they would wait a year or more to travel on a domestic flight, compared to 30% in April. The number of people waiting more than a year to travel internationally inched up also, with 51% of respondents saying they would wait at least a year to take an international flight, compared to 47% in April. In addition, 55% said they would wait more than a year to take a cruise, slightly up from 45% in April.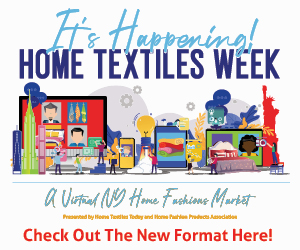 ---
Jinhan Fair online exhibition will be held this October from 21 to 27.Should you have any query, we are glad to extend help at marketing@jinhanfair.com or you may reach us by a phone call to 0086-20-89308925.
To discover more about JINHAN FAIR, Please click to view the previous post-show reports.
The 49th Jinhan Fair
Jinhan Fair Online Exhibition