HOW TO USE COLOUR TO MAKE YOUR HOME HAPPIER, ACCORDING TO ALBANY HOME DECOR
2020.04.20
---
A House and Home promotion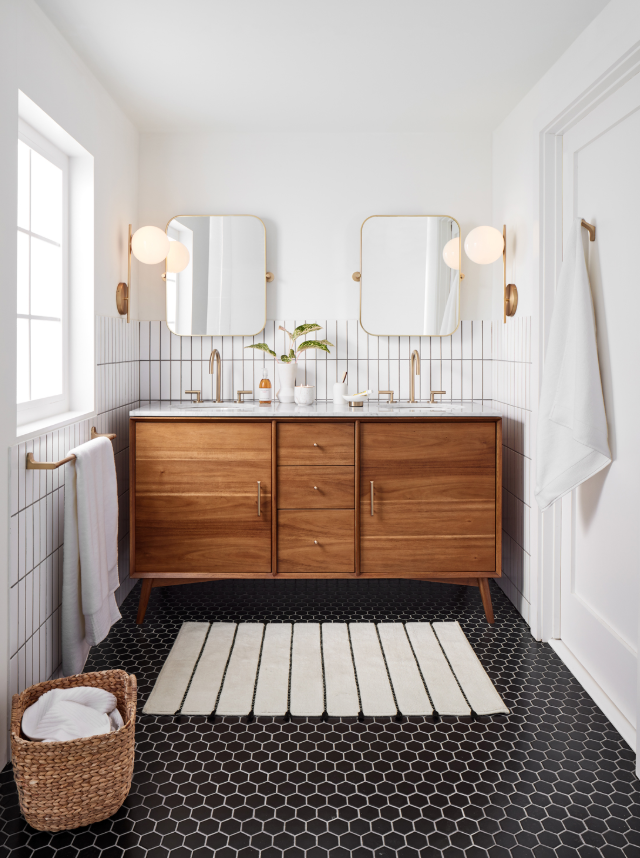 Fleetwood Vogue St Swithun

You might have see, our pals at Albany Home Decor are our Partner of the Month for April 2020, and if there's one thing they know a lot about, it's colour.
How you decorate your home matters, and for bigger reasons than simple aesthetics and pretty pics for the'gram.
You're probably feeling that more than ever at the moment, now we're all staying home as much as possible. Your home decor, and specifically, the colours that surround you, can have a big impact on your mood.
And god knows we could all do with a little cheering up right now! So, we asked the colour experts at Albany Home Decor for their tips on using colour to change the mood of your home - and hopefully bring some happiness and calm to your space.
Pinks bring warmth and optimism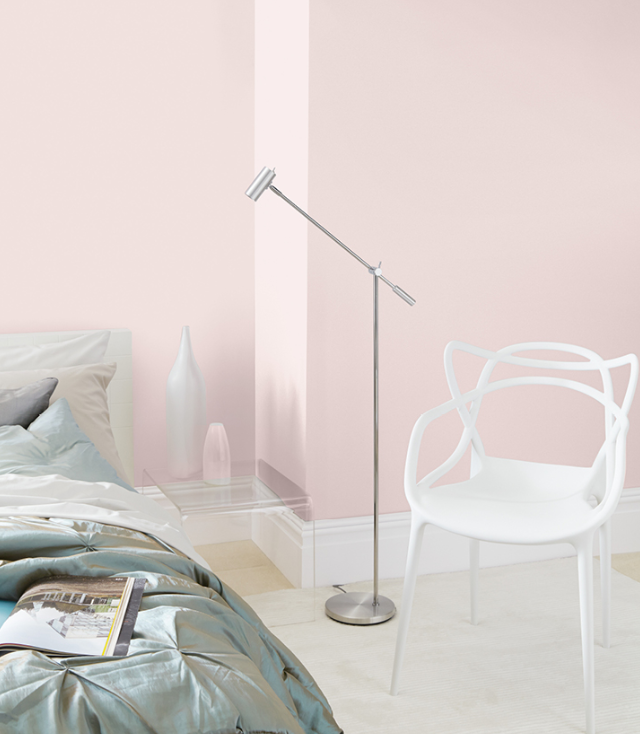 Crown Creme De La Rose

A little optimism goes a long way and vibrant pinks bring exactly that to a home. These fun, energetic shades can bring a positive outlook and provide a inspirational setting when used in living, dining and bedrooms.
If you're not quite ready for a jolt of hot pink in your home, paler pinks and those beloved blush tones reflect warmth and sensitivity in the home, and again, will bring an element of cheer to a space.
Blues bring calm and trust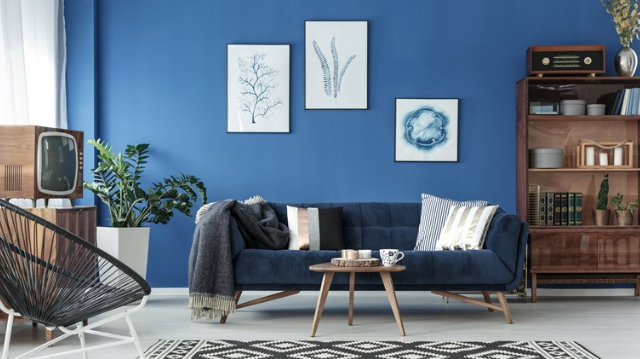 Pantone Classic Blue

Pale, pastel blues have long been associated with cool, calm and collected spaces, which might be exactly the vibe you need at home right now. Light blues give feelings of order and safety, and they're easy to live with even if you decide to go the whole hog and paint the whole space.
Deeper blues and navy have been extremely popular in the last few years for living spaces and bedrooms. You might not think of dark hues when it comes to happy shades, but punchy deep blues are actually associated with promoting trust and giving a feeling of serenity.
Greens soothe and bring peace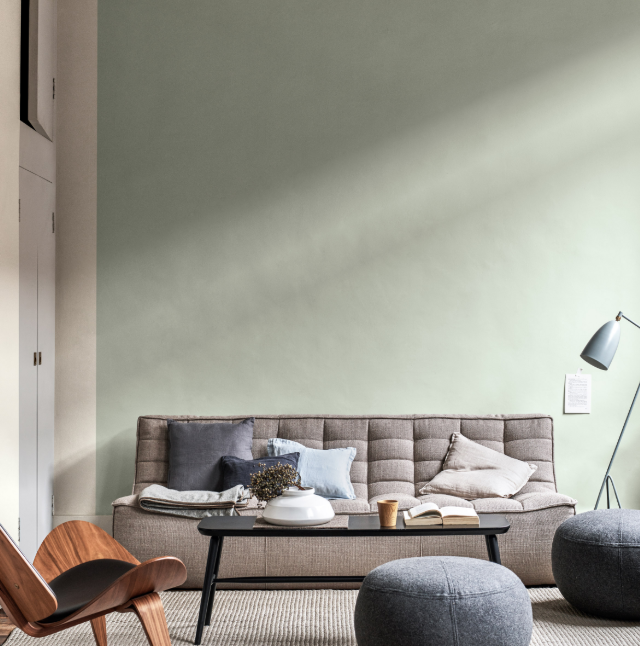 Dulux's Tranquil Dawn

Like blue, green is known for bringing about a peaceful ambiance, and a sense of neutrality. Pale shades are particularly soothing and refreshing, and are often associated with reducing stress.
Pale greens can be used in your living spaces, but one slight more unusual but perfect spot to transform into a green haven is a bathroom.
We're not talking your mam's green bathroom suite from the 70s here - bring greens into your bathing space subtly - an accent wall against white tiles is ideal, and don't forget to bring in some greenery through plants to add to the atmosphere.
Whites feel clean and crisp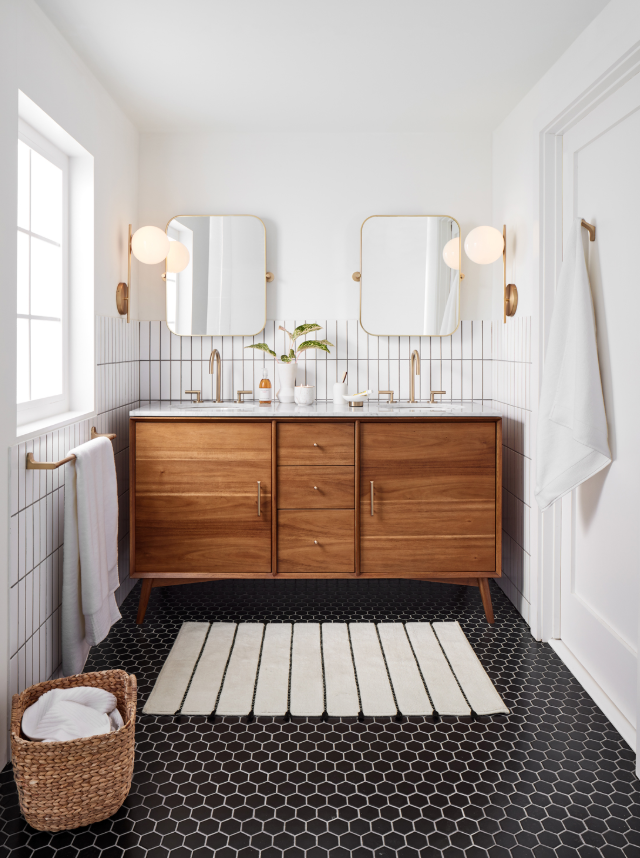 Fleetwood Bright White

If you're looking for a little simplicity, soft shades of white are perfect. Denoting purity and cleanliness, white also reflects more light than any other colour, meaning it will brighten your space a huge amount.
Anything but boring, white gives the illusion of more space which is great if you're feeling a little cramped in your home. Softer whites are best, though if you feel white is too sterile, pale greys and creams have similar effects.
Yellows are uplifting and friendly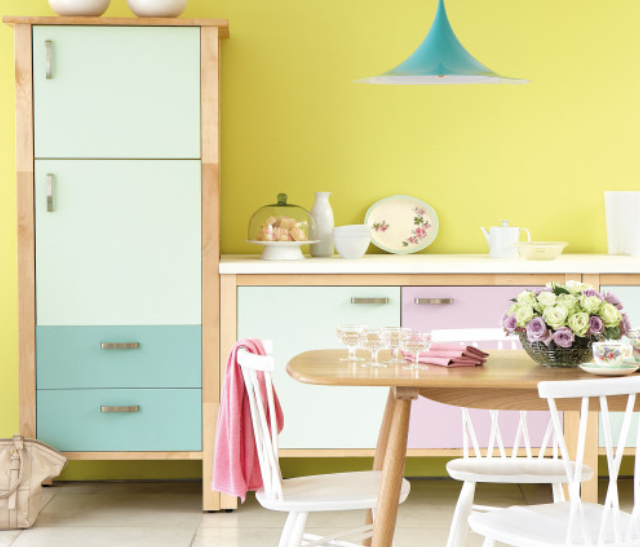 Little Green Lemon Mivvi

Yellows are one of the happiest colours you could use - they are reported to cause your body to release serotonin (the hormone that contributes to a feeling of wellbeing), so scientifically speaking, they are some of the best hues to lift your spirits.
However, yellows can also be overpowering in a space, so it's important to consider how you use these vibrant shades. Often used in pops against the ever popular pale greys, it works well in bedrooms, kitchens and bathrooms.
Albany Home Decor stocks a wide range of leading paint brands including Dulux, Crown, Colourtrend, Fleetwood, Little Greene and Ronseal. They also are the exclusive stockists of premium quality Albany® and Traditions® ranges of paints. Find your local store here!
source: House and Home Magazine
---
The 41st Jinhan Fair for Home & Gifts will be held at the Guangzhou Poly World Trade Center Expo.Should you have any query, we are glad to extend help at marketing@jinhanfair.com or you may reach us by a phone call to 0086-20-89308925.

To discover more about JINHAN FAIR, Please click to view the previous post-show reports.
The 48th Jinhan Fair
Jinhan Fair Online Exhibition