The Grand Opening of the 38th Jinhan Fair for Home & Gifts
2018.10.21
---
On October 21st, the world-famous 38th Jinhan Fair for Home & Gifts was grandly opened at Poly World Trade Center Expo in Guangzhou.

Jinhan Fair is going to celebrate its 20th anniversary on the occasion of the 40th anniversary of reform and opening up and the beginning of China's new journey on foreign trade. In the course of foreign trade of home & gifts industry, Jinhan Fair, with the attitude of striving for excellence, has become an engine to boost the progress of the industry at a leading position after multiple reforms and upgrades.

With the floor area of 85,000 square meters, there will be tens of thousands of excellent products from nearly 900 outstanding manufacturers to be showcased, which will attract more than 50,000 professional buyers from 160 countries and regions including Hong Kong, the US, Germany, Japan, Italy, UK, France and Australia.
Striving for Progress in Reform Chinese Enterprises are Accelerating "High-quality Development"

As the world is undergoing major changes and adjustments, there are quite a lot of uncertainties for international trade. In addition to confusions and worries, exhibitors of Jinhan Fair are further convinced that innovation is the core driving force for development. On the one hand, they strengthen product R&D and increase the added value of products on strength of new materials, new designs and new functions internally. On the other hand, they get access to international certification and apply for patents to strengthen brand value and enhance competences in pricing and risk defense.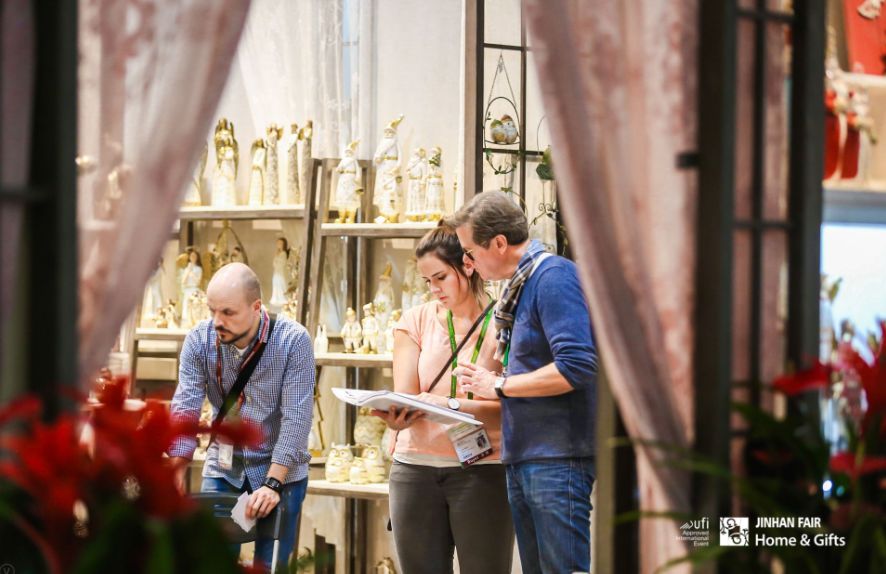 According to Chairman Bao of Meihe (Fujian) Group Co., Ltd, opportunities always coexist with challenges, as companies are forced to transform and innovate due to the unclear situation of trade frictions. The key of export lies in reliable quality of products, so we will continue to increase investment in R&D and production improvement in the future.
Being Proactive to Explore a Diversified Market Pattern

Enterprises should adjust business strategies and production directions based on market changes and avoid barriers resulted from excessive reliance on single market and category. At present, European markets such as Germany, France, the UK and the Nordic Countries are generally stable, so a lot of enterprises have expressed their desire to increase market expansion there.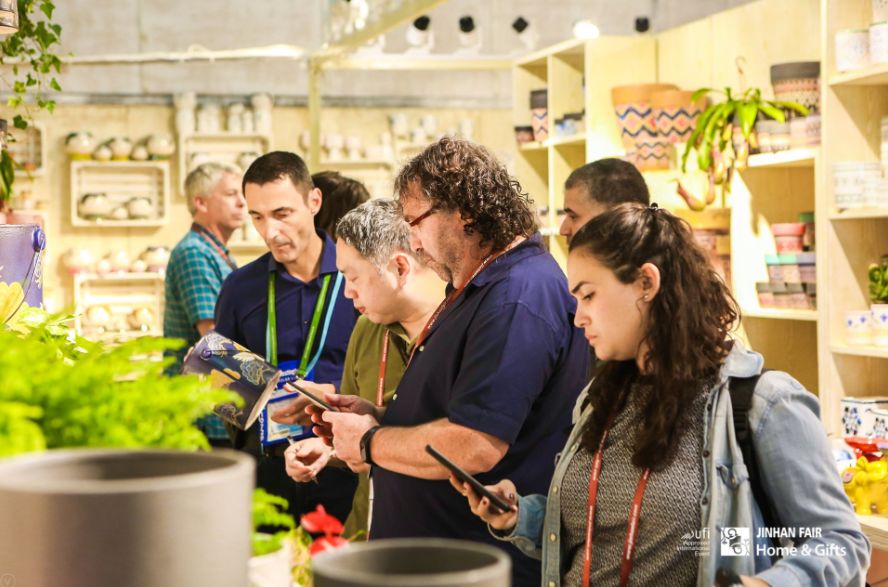 According to Chairman Gong of Zhejiang Wadou Creative Arts Co., Ltd., "although the US market is the main sales destination of decorative paintings, Europe has also occupied a lot of shares in recent years, so we will set up branches to expand the market in Europe."

In terms of products, enterprises are also actively exploring by shifting the focus of development to categories with relatively stable profit margins and gradually decreasing investments in furniture and other products included in the tax increase list of US. Furthermore, practical, functional and decorative products and green products will be focused on in the trend of younger consumers.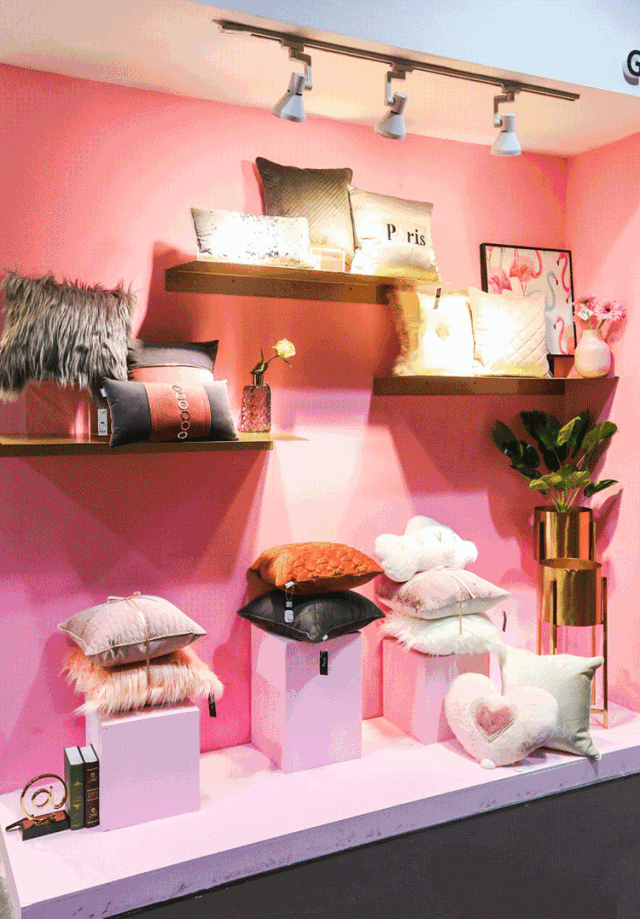 Global Buyers Are Coming in a Continuous Stream to Order Goods of Top Quality
In this fair, tens of thousands of exquisite new products in categories such as home accessories, decorative furniture, outdoor gardening and seasonal decorations are exhibited on the same stage in the latest international trend of home & gifts in colors such as Dusty Pink, Acid Yellow, Morandi and UV color, as well as design elements such as broad-leaf plants, tropical rain forests, alpaca, unicorn, flamingo and cactus. Buyers worldwide can not only purchase goods of top quality in a one-stop manner, but also peek at the latest development trends of the industry.
On the first day of the fair, the large number of global buyers remained stable, such as Hobby Lobby, Bed Bath and Beyond, IMAX Corporation, Lifetime brands, Z Gallerie, Christmas Tree Shops of the US, British B&M, NEXT, German BOLTZE, DENK, Austrian Xxxlutz Gmbh, French JJA, Koopman International of Netherlands and Falabella of Argentina.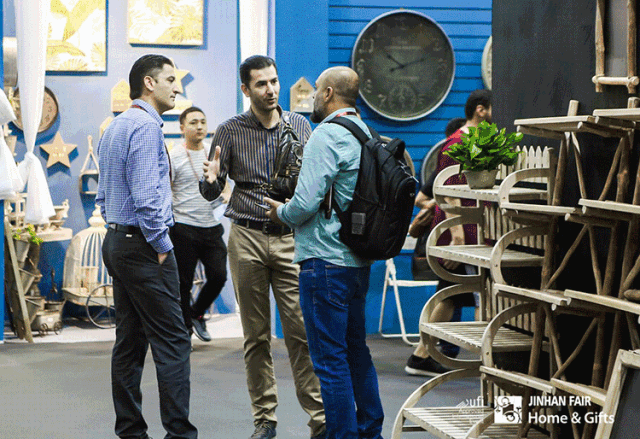 According to Danny Bovingdon, Head of Purchasing of Coach House, Jinhan Fair is a constant must-arrival for global sourcing despite the current complex international situation. They are convinced by the large-scale powerful suppliers, always-new products and accessible design trends at the fashion frontier.
With nineteen years of experience in China's home & gifts industry, Jinhan Fair, based on its top-level home supply lineup, takes the lead in home & gifts industry with creative designs and drives China's home & gifts industry abroad with its professional and efficient procurement platform.

In the next six days, more and more latest and popular products will be unveiled with continuous exquisite presentation, so please stay tuned.
The 47th Jinhan Fair
Jinhan Fair Online Exhibition