China Tariffs Really Could Drop 50%, But All Depends On Beijing
2020.01.06
---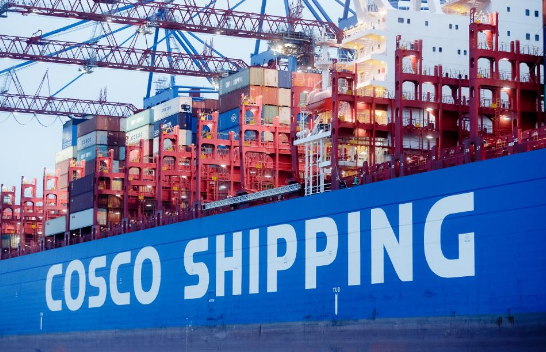 They're baaaa-aaack. Freight from a China Ocean Shipping Company (COSCO) is unloaded. The phase one ... [+]MARKUS SCHOLZ/PICTURE ALLIANCE VIA GETTY IMAGES

President Trump finally took to Twitter this morning to discuss the news of a phase one trade deal being complete only to say the reporting on it was "fake news."
Dow Jones Newswires reported yesterday, followed by Bloomberg, that tariffs coming down by as much as 50% were part of the phase one agreement. Those tariffs would be the $50 billion in Section 301 tariffs—mostly all advanced technology components—currently tariffed at 15%. They could come down to 7.5%, though it seems likely that this is all dependent on China holding up its end of the bargain—rather than a given.
Trump said the December 15 tariffs were cancelled.
The U.S. Trade Representative said that they agreed to modify the Section 301 tariffs "in a significant way," later saying that tariffs would fall to 7.5% on approximately $120 billion worth of Made in China goods, suggesting this number goes beyond the 301s. They said that the reductions would be in effect 30 days after the agreement is signed.
Caixin Global, one of China's premier financial news organizations, called it a "major development," though most of the local press relied on articles published by Bloomberg on the subject.
It wasn't until around 11 p.m. in Hong Kong when the South China Morning Post broke local news by quoting Vice Commerce Minister Wang Shouwen saying an agreement had been reached.
"I think everyone in the market has just been hoping we would wake up today and reduce these overhangs in the capital markets," says Morgan Harting, a portfolio manager for Alliance Bernstein in New York. One overhang was the U.K. elections and Brexit. The other being China tariffs. "We don't know how Brexit works out in January, but we know Brexit is coming. But for U.S.-China trade, expecting resolution would be the triumph of hope over experience," Harting says. "A lot of people in the last 24 hours just got killed on China."
Reached. But Not Signed.
Aerial top view container ship full speed with beautiful wave pattern for logistics, import export, shipping or transportation.
December tariffs are off the table for now as part of the mini-deal with China.GETTY

The much touted phase one trade deal includes no December 15 tariffs on consumer goods and agreements by China to return to the U.S. agriculture market, buy more manufactured goods—likely auto—and get tougher on intellectual property, something China was already doing.
There has been no word yet on China reducing tariffs on the U.S. automotive industry in a sign of reciprocity.
The agreement stems from the new text for a nine-part deal, with tariffs being phased out over time. From Lighthizer's comments, parts of deal also addresses further opening up of financial services for U.S. companies, foreign exchange transparency, some technology-transfer issues and enforcement of the agreement for tariffs to come off.
It seems no one in the press has seen the phase one agreement, but it is believed to be over 100 pages with numerous chapters and fairly similar to an agreement hammered out in May, which China ultimately rejected.
The renminbi strengthened marginally on the news and soy futures rose a tad to $9.45 for the September 2020 contract. Soy prices are still low thanks to abundant supply in both the U.S. and Brazil, the world's top two producers. China's tariffs on soy have led to what many have referred to as bans on purchases, though China has tip-toed back into the soy market this crop season. Their purchases are far below historical averages. China'enens lackluster purchases coupled with weak soy prices have been a problem for American producers, but most soy farmers have been receiving aid to make up for those losses.
The major move for markets was the pause on some $150 billion in new tariffs on Sunday. The 25% tariffs on $250 billion worth of imports will remain, with the Section 301 tariffs getting cut if China delivers on its promises.
The XTracker CSI-300 China A-Shares (ASHR) exchange-traded fund started selling off in the early afternoon hours.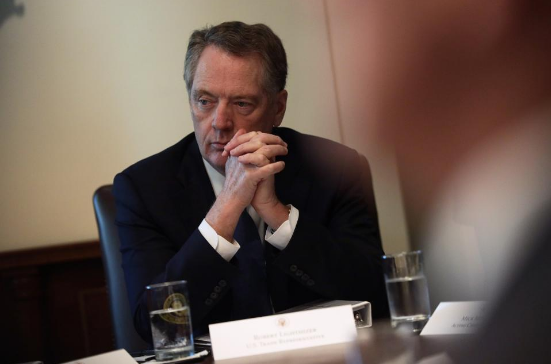 U.S. Trade Representative Robert Lighthizer announced the deal everyone was up early waiting for, saying the phase one agreement "achieves meaningful, fully-enforceable structural changes and begins rebalancing the U.S.-China trade relationship."
Craig Allen, president of the U.S. China Business Council said the phase one deal "put a floor under further deterioration" of the relationship between Beijing and Washington. "This is just the beginning. The issues facing the U.S. and China are complex and multifaceted. They are unlikely to all be resolved quickly," he says.
Investment firms have been skeptical of a phase one trade deal, but consensus was that the December tariffs would be put on pause. Investors seems willing to hedge that the two sides would agree to something soon, rather than escalate tensions.
China investment in the U.S. collapsed over the last 12 months as corporate investors have given up on the country due to trade war tensions. Some Chinese companies have avoided importing from the U.S. out of concern that they would be committing to purchase orders that may later become tariffed.
If some of the Section 301 tariffs are reduced, the U.S. China Business Council thinks that trade can restart or even increase beyond where it has been.
Unless the Chinese side signs the deal in the wee hours of the night, then markets are not going to know about a signing until the weekend, or Monday in the base case.
There is also the chance that Xi Jinping, pushed by hardliners in the Communist Party, disagrees with the commitments to purchase U.S. goods.
Until Trump and Xi say the contracts are signed, the market is operating on good faith and wishful thinking.
"We are in a very early phase in a big discussion. Things are changing constantly," says Gerardo Zamorano, a fund manager for Brandes in San Diego running a $1.45 billion emerging markets fund that is currently underweight China. "I wouldn't be surprised if you roll back tariffs only to revise them again," he says.
China hawks want to decouple from China. They insist on a broad withdrawing because they see it as a national rival worse than the old Soviet Union. Others now agree to a pullback in cooperation, but believe there are areas where the two countries can work together, both in business, trade, the life sciences and in geopolitics. Trump falls in the latter camp while hedge fund managers like Kyle Bass fall in the former. A minority fall in the Michael Bloomberg camp, who represent a section of high finance who are diehard free market true believers.
The U.S. and China have leapfrogged a lot of countries in terms of economic prowess, trade flow and innovation over the last 20 years. Where is the Russian Alibaba? Where is the French TikTok?
From a big business perspective, China is almost irreplaceable. No country can do what China can do for exporters—from low taxes, to free trade zones, to labor laws that do not automatically grant victories to unions like in Brazil—it also has the biggest and best port logistics in the world.
If Trump wants American firms to be less reliant on China and manufacture at home, or elsewhere, then the policy has to be to make China as expensive and risky as any other major emerging market. Until then, China is largely indispensable both as a major supply chain partner and as a massive consumer market.
For now, markets will have to wait for the phase one ink to dry.
Anything goes in the meantime.
source: forbes.com
---
On April 21-27, 2020, the 41st Jinhan Fair for Home & Gifts will be held at the Guangzhou Poly World Trade Center Expo.Should you have any query, we are glad to extend help at marketing@jinhanfair.com or you may reach us by a phone call to 0086-20-89308925.
To discover more about JINHAN FAIR, Please click to view the previous post-show reports.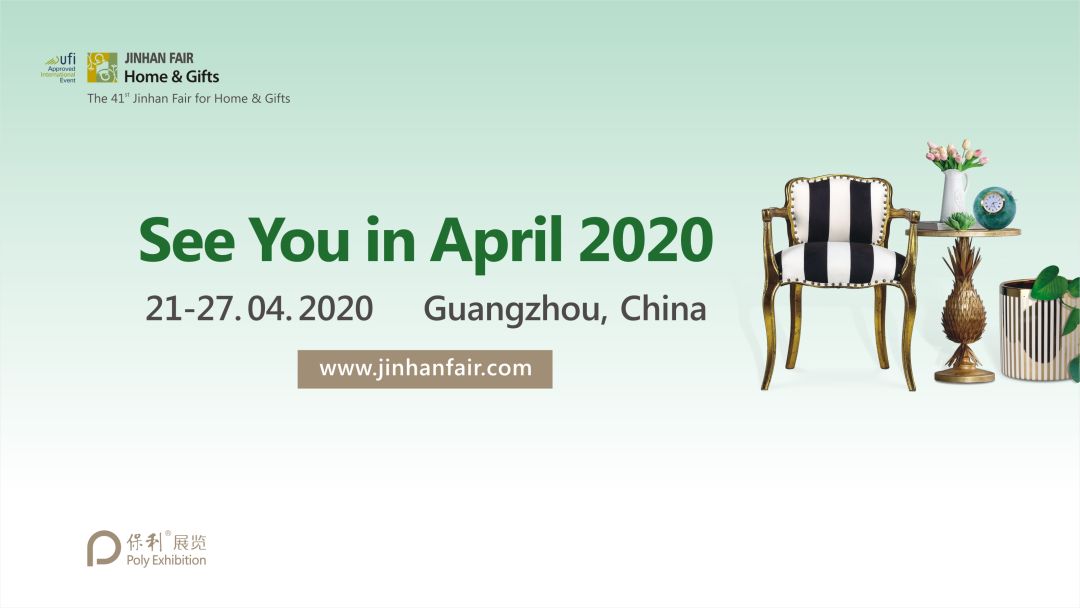 The 48th Jinhan Fair
Jinhan Fair Online Exhibition