Mind The Tariffs: How Manufacturers Succeed In A Dynamic Global Trading Landscape
2019.12.27
---
Despite the economic and political turbulence, last year saw approximately $19.5 trillion of ... [+]GETTY

There's no denying that international trade and import tariffs are hot topics right now. From tensions between the US and China, to uncertainty in Europe caused by Brexit, the challenge of buying and selling goods across borders has rarely been so prominent for governments, media and businesses alike.
Yet this dynamic, often unpredictable, trading environment should not be mistaken for a declining one. Despite the economic and political turbulence, last year saw approximately $19.5 trillion of merchandise exported worldwide, a 10% rise compared to 2017.
This increase in global trade flow represents a great opportunity for manufacturers who can navigate the ongoing complexities and set themselves up to trade effectively around the world.
The supply and demand challenge
Of course, though, the challenges of the current environment cannot be ignored — as the US–China situation has repeatedly proved. Political talks notwithstanding, the uncertainty in the bilateral trade relationship is leading to a near-constant state of flux when it comes to the tariffs imposed on goods moving between those two nations.
For US manufacturing firms, this can have a powerful effect. After all, if the tariffs on goods imported from China rise, that increase must either be absorbed by the business or passed on to customers, neither of which represents an appealing long-term strategy. As a result, we have recently seen several companies move production out of China to countries currently enjoying more favorable trade terms with the US.
A dynamic trading landscape also makes it more difficult for manufacturers to accurately plan their export business. In particular, it becomes hard to match supply and demand, creating inventory challenges at all stages of the supply chain — from materials suppliers and parts manufacturers to original equipment manufacturers.
This carries risks in both directions: retain too much stock and it becomes a burden on a firm's bottom line; but fail to hold enough and the top line is impacted by a slew of unmet customer orders as and when tariffs are reduced.
Predictably unpredictable
What, then, can manufacturing companies do to thrive amid this uncertainty?
The first and most important thing is to recognize we are at an inflection point. While Brexit and the US–China relationship are creating challenges right now, the nature of a globalizing, interconnected world is that very soon the same issues could arise and have an impact elsewhere.
Rather than take a "wait and see" approach, manufacturers must therefore accept that unpredictability is here to stay and proactively plan their way ahead — a great example being a large US-based automotive manufacturer that recently announced it would be shifting production of its motorcycles to EU countries. The reason: to avoid having to pay the new 31% EU tax on motorcycles made in the US.
Of course, this plan must be based on an insights-driven strategy, not guesswork or gut feel. Still, too often manufacturers rely on incomplete data, manual processes and siloed decision-making — all of which are a recipe for disaster in this dynamic and ambiguous marketplace.
Instead, now is the time for organizations to place themselves at the center of a truly collaborative ecosystem — one that provides the flexibility to navigate a changeable trading landscape while delivering collective protection, trust and value for all participants — from suppliers and partners through to customers and end users.
Five steps to success
As for how, here are five tips for trading internationally in an uncertain world:
1. Create a cross-business trade team
It is vital that manufacturers consider how changes in the trading environment impact the whole organization. The best way to do that is by bringing together experts from across the company — from financial and risk management to supply chain and sales. Together, this cross-business group can build a trade strategy that works for the entire organization rather than for individual functions or departments.
2. Understand the devil is in the details
Just as they need to combine people from across the business, manufacturers must also put in place the tools and processes to consolidate all their data and understand the details. Doing so will allow them to take a more holistic view of the factors influencing their trade strategy — and plan accordingly.
3. Respond proactively
As contradictory as that may sound, it is not. Once manufacturing companies have identified and analyzed the insights hidden in their consolidated data, they must use that knowledge to proactively address any upcoming issues, opportunities or pain points before they have an impact.
4. Be a trend spotter
In a changeable environment, staying on top of the latest external developments and trends can be the difference between stealing a march on competitors and getting left behind. Manufacturers should therefore invest in continually monitoring for shifts in trade conditions or regulations so they can respond ahead of time. Likewise, running regular simulations of possible scenarios — for example, sourcing new locations for parts or materials to get ahead of potential tariff changes, or changing post-assembly possibilities for customized products — is a highly effective way of preparing for the real thing. By researching in advance, manufacturers will know what is possible, both operationally and financially.
5. Use technology to power collaboration
Involving their entire network — including suppliers, partners and even customers — in developing and executing their international trade strategy can help manufacturers respond more fully and accurately when issues such as tariff increases and trade barriers arise. This collaborative approach should include the use of technical approaches, such as blockchain and artificial intelligence, which are far more effective when employed throughout the value chain.
No one size fits all
While not the only factors at play, these five steps can make a real and lasting difference to any manufacturing company aiming to succeed in a dynamic global trading environment.
Yet equally, they should not be seen as representing a single one-size-fits-all approach. Indeed, just as with other key strategic business functions, such as innovation and digital transformation, developing an effective trade strategy relies on firms determining the unique needs, networks and opportunities of their business before developing a plan to match.
Yes, trade will always be influenced by a variety of macroeconomic and geopolitical factors. And yes, it will always be a two-way street. But how manufacturers steer their way through it is, ultimately, down to them.
source: www.forbes.com
---
On April 21-27, 2020, the 41st Jinhan Fair for Home & Gifts will be held at the Guangzhou Poly World Trade Center Expo.Should you have any query, we are glad to extend help at marketing@jinhanfair.com or you may reach us by a phone call to 0086-20-89308925.
To discover more about JINHAN FAIR, Please click to view the previous post-show reports.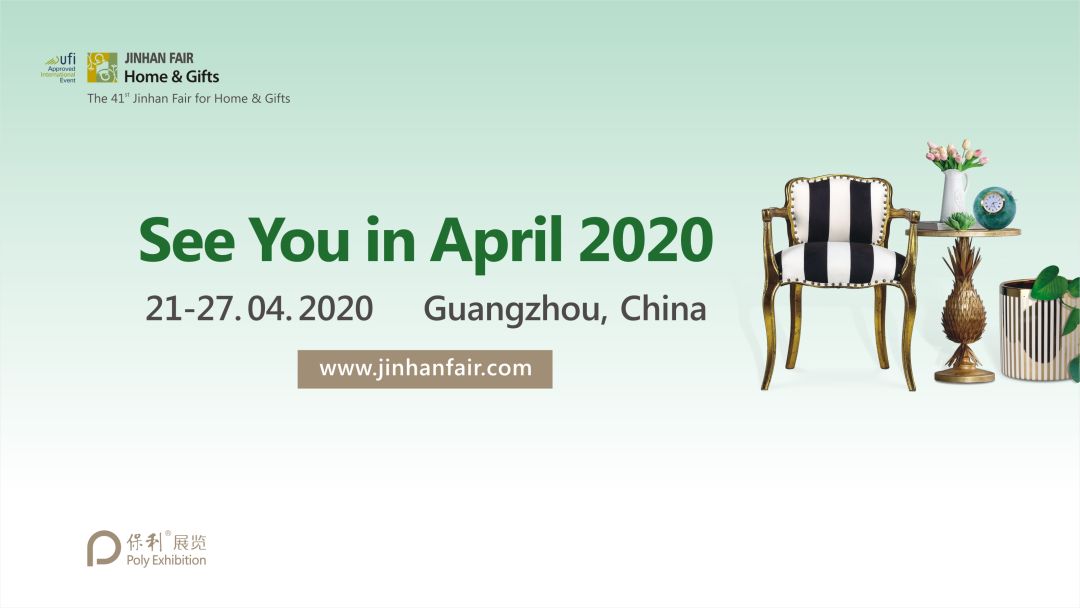 The 49th Jinhan Fair
Jinhan Fair Online Exhibition