Modsy's 'State of Home' reveals natural and holistic trends
2019.12.06
---
SAN FRANCISCO — Modsy, an online interior design service, has unveiled its second annual report to determine new trends as well as look ahead to what's coming in 2020.
"Last year, we introduced Modsy's first-ever 'State of the Home' trend report, an in-depth look at our customers'favorite styles," said Alessandra Wood, Modsy vice president of style. "Our 2018 report was a fascinating view into the close ties between geography and style, and how now more than ever before people are buying items that reflect their personality. As we put together this year's report, we wanted to kick things up a notch."
Wood said in addition to its own findings, Modsy surveyed nearly 4,000 customers and found that some of the trends for 2019 tap into the desire to play up natural textures like wood, jute, linen and cotton with styles that include modern and rustic as well as new styles such as modern farmhouse and modern rustic.
"Mid-Century Modern is still going strong, with 42% of people saying they still love this look," said Wood. "Thirty-five percent of people said they love the modern farmhouse look. Thanks to Fixer Upper and a slew of influencer designers, this style has been in the spotlight. It combines mid-century elements that have been popular for over a decade, with more casual and vintage elements."
Combination looks are also on trend including mid-century boho, which is mix of mid-century structures paired with bohemian accents to create a unique and inspiring interior with colors, textures, and material that evokes the senses.
When it comes to home furnishings, the survey showed a major preference for sofas in white, gray, leather and blue in small-to-medium sizes. "Lots of customers need help styling smaller spaces and love a sofa that's clean-lined and neutral in color," Wood said.
Some of the least favorite home furnishings include curved and rattan furniture and bar carts. Respondents noted that it's hard to lounge on a kidney-shaped sofa to watch TV, rattan furniture reminded them of their grandmother's bedroom set and bar carts are out in favor of a new focus on home entertaining from a holistic point of view.
When it comes to renovation, the report revealed that living rooms were the most popular room to redesign this year, followed by master bedrooms. And trends show that Americans are turning to calm and soothing hues for the home interspersed with small pops of color.
"People are starting to think more and more about the environmental impact of home design. We're seeing a desire among our customers to shop sustainably and invest in quality pieces they can keep for years," according to Wood.
With the popularity of the Marie Kondo method of simplifying and organizing homes, clutter is out, according to Wood, revealing a sculptural furniture trend, which takes functional pieces and turns them into works of art in and of themselves.
Source:furnituretoday
---
On April 21-27, 2020, the 41st Jinhan Fair for Home & Gifts will be held at the Guangzhou Poly World Trade Center Expo.Should you have any query, we are glad to extend help at marketing@jinhanfair.com or you may reach us by a phone call to 0086-20-89308925.
To discover more about JINHAN FAIR, Please click to view the previous post-show reports.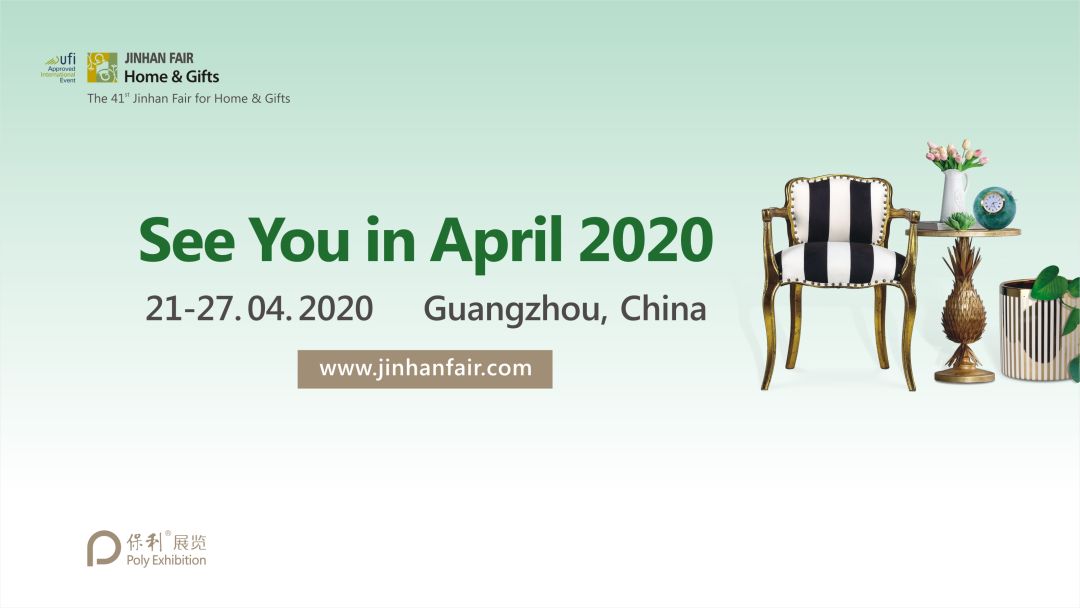 The 49th Jinhan Fair
Jinhan Fair Online Exhibition