What Do Consumers Love Most About Candles?
2019.09.11
---
The National Candle Association's new candle survey explores leading factors that influence candle usage and purchasing decisions. Results show that fragrance is the most important factor in a candle purchase, ranking even higher than cost. The survey also found that candles are enjoying increased popularity as a go-to gift and home décor enhancement.
Why Consumers Use Candles
According to the survey, desiring a pleasing scent, positively affecting one's mood and enhancing home décor are top motivators for using and purchasing candles. Candle use for practical reasons (e.g., providing light, repelling insects) is less frequent. Participants' usage of candles ranged from daily to weekly.
Most Popular Types of Candles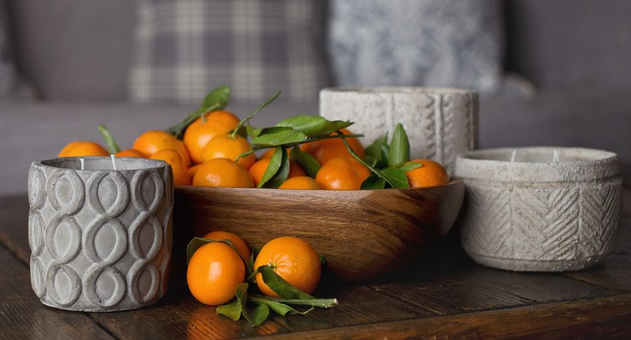 Photo courtesy of Sweet Wick Candle Company. sweetwick.com
Scented jars are the most preferred candle type with single wick being preferred over multi-wick varieties. The next most popular candle format is pillar followed by votive, tea light and liturgical candles. Scented jars and votives are most commonly used for adding a pleasing scent. Tealights are used more for creating atmosphere. Votives, pillars and tealights are used more often for home décor. Pillars are most popular for holiday decorating while liturgical candles are used more for religious purposes and covering odor.
The majority of consumers (80 percent) prefer colored candles while the remaining 20 percent of consumer prefer uncolored or white candles. Candle color preference is driven by what candle colors are perceived to smell good, colors that complement home décor and colors that are less staining. The top five candle colors are blue, purple, pink, peach and red.
While there are more varieties of candle waxes available than ever before, the majority of consumers (59 percent) indicated that they had no preference in wax type. When a preference was indicated, consumers preferred beeswax (14 percent), followed by soy wax (12.5 percent), wax blends (8 percent) and paraffin wax (5.5 percent).

Candles Are Enjoyed Throughout the Year
While candle purchases spike during colder months, 40 percent of candle buyers purchase candles consistently throughout the year. The majority of those buying candles (55 percent) buy them at least monthly with the majority of shoppers (62 percent) purchasing between 1-10 candles in the past year. In total, most consumers (77 percent) spend less than $200 on candles annually.
The survey found that 64 percent of consumers have given candles as a gift. The most common occasions for gifting candles are birthdays, winter holidays, Mother's Day, housewarming and Valentine's Day. When selecting candles to give as a gift, consumers look for nice presentation, high quality, name brands, decorative images, decorative containers and a light or universal scent.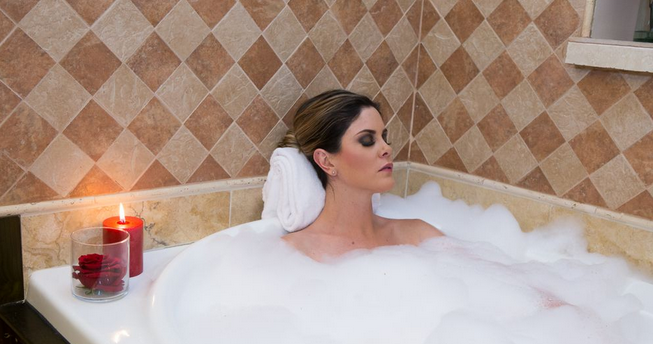 Photo courtesy of Natural Fragrance Rose. naturalfragrancerose.com

Brick and Mortar Is Still King
When it comes to purchasing candles, consumers still prefer to be able to smell candles and browse selections in-store. Only 6 percent of people reported buying candles online. Mass merchandisers and specialty candle stores were the preferred retail outlets, accounting for 64 percent of candle purchases.
"Consumers love candles. This survey shows that candles are a daily ritual for many people and a cornerstone of an increasingly number of occasions," said Kathy LaVanier, president, National Candle Association. "As the candle industry continues to advance, it's critical for companies to stay apprised of evolving desires and trends and shift their strategies accordingly."
Nobles Research conducted the survey on behalf of the National Candle Association during April 2019. Additional recruiting criteria was established to ensure varied and non-biased responses. The research was conducted through an online focus group, and a 10-minute online survey with 1,156 total participants. The survey included 42 closed end questions and three open ended questions, followed by a statistic analysis.
From:giftsanddec
---
On October 21-27, 2019, the 40th Jinhan Fair for Home & Gifts will be held at the Guangzhou Poly World Trade Center Expo.Should you have any query, we are glad to extend help at marketing@jinhanfair.com or you may reach us by a phone call to 0086-20-89308925.
To discover more about JINHAN FAIR, please visit:38th Fair Review、39th Fair Review.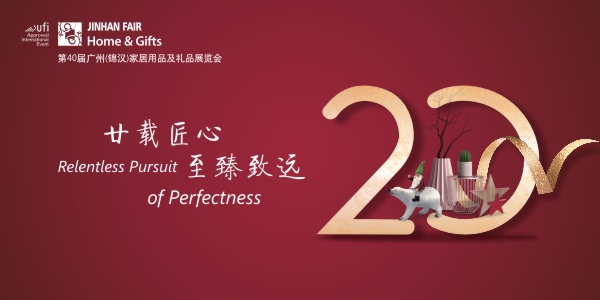 The 48th Jinhan Fair
Jinhan Fair Online Exhibition