Technology startup adds Pantone expertise to app
2019.08.23
---
Technology startup Vishion announced it has reached a partnership with Pantone to enable interior designers to use the color authority's standards to search for décor via the Vishion mobile app.
The Charlotte, N.C.-based tech supplier says the app gives designers the ability to use their preferred Pantone color swatches to guide their decor search and store their favorite palettes.
"Our goal is to make it easier for interior designers to do their jobs. For us, it was a natural step to work with Pantone, the leading global authority of processional color standards in the design community," said Vishion founder and CEO Samantha Smith. "Designers have a unique understanding of how complex color can be – Pantone enables those color-critical decisions through every stage of the design workflow. Whether it's the difficulty of finding different decorative features that can work together in a space or trusting the color representation on a digital device, we believe our partnership with Pantone will save designers valuable time by giving them the ability to use color in an innovative way throughout their design process."
The app features the 2,310 colors from Pantone's Fashion, Home + Interiors System Color Guide. By partnering with Pantone, Vishion is able to leverage Pantone's existing color palettes and color libraries to provide curated color palettes weekly to serve as color inspiration for designers, as well as offering suggestions for how Pantone trends and color selections can guide designs from inspiration to realization.
"Pantone is constantly looking for new ways to provide physical and digital design solutions that are aligned with the way modern designers work. We work with designers every day, and we know the process of searching for the right color can be challenging. Vishion featuring Pantone colors and palettes in their new application helps designers save time and select colors with confidence," said Iain Pike, Pantone's director of licensing business development. "Color is a critical element of any design. Vishion offers interior designers a streamlined way to access Pantone's universal color language and to utilize Pantone Fashion, Home + Interiors products and color palettes to define, communicate and control color throughout the design process."
More than 68 percent of interior designers say it takes at least an hour to search for a product by color online, according to a Vishion survey.
In addition to Pantone, Vishion has also partnered with fabric, wallpaper and furniture brands to help interior designers and design lovers find products in the right shade to match their color palette. The iOS version of the Vishion mobile app launched this month.
From: homeaccentstoday
---
On October 21-27, 2019, the 40th Jinhan Fair for Home & Gifts will be held at the Guangzhou Poly World Trade Center Expo.Should you have any query, we are glad to extend help at marketing@jinhanfair.com or you may reach us by a phone call to 0086-20-89308925.
To discover more about JINHAN FAIR, please visit:38th Fair Review、39th Fair Review.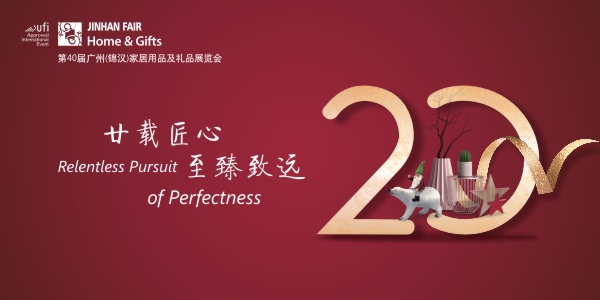 The 49th Jinhan Fair
Jinhan Fair Online Exhibition